Police pursuit leads to 3 arrests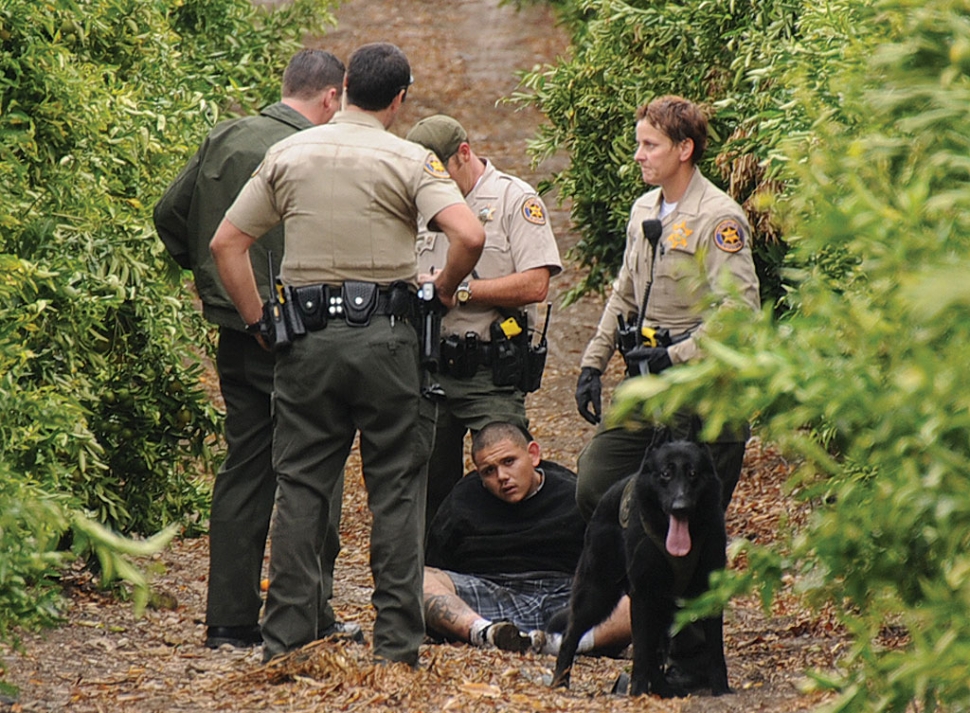 Ventura County Sheriff's Deputy Delpit with three other unidentified deputies arrest one of three alleged car thieves following a comprehensive pursuit. Sheriff's Office Air Unit and two K9 Units participated in the apprehension of the three suspects and the recovery of two stolen vehicles.
By Gazette Staff Writer — Wednesday, November 21st, 2012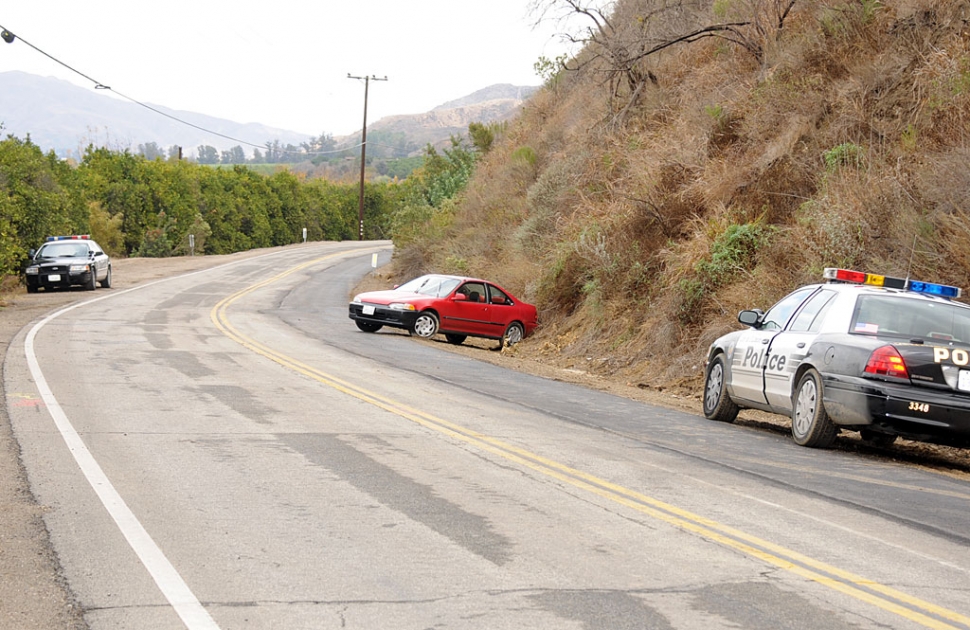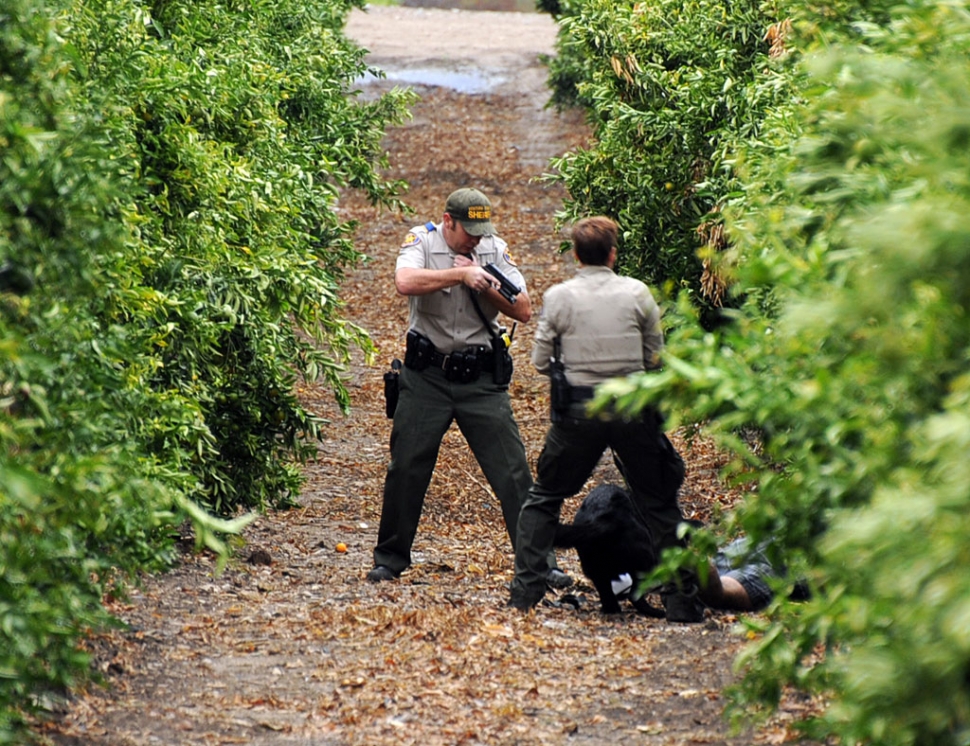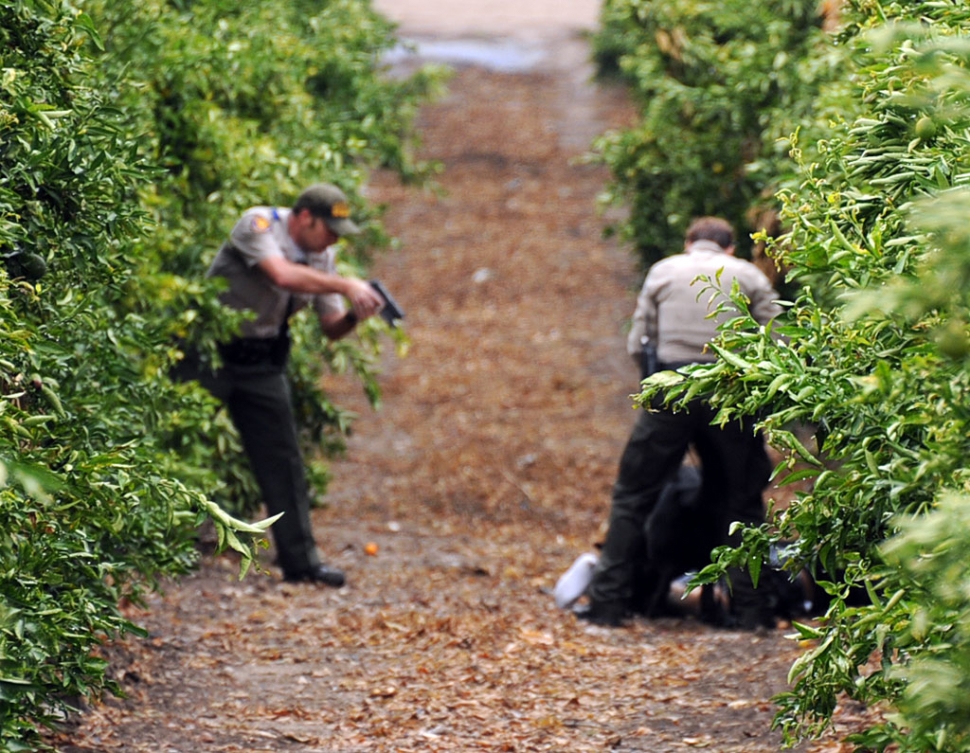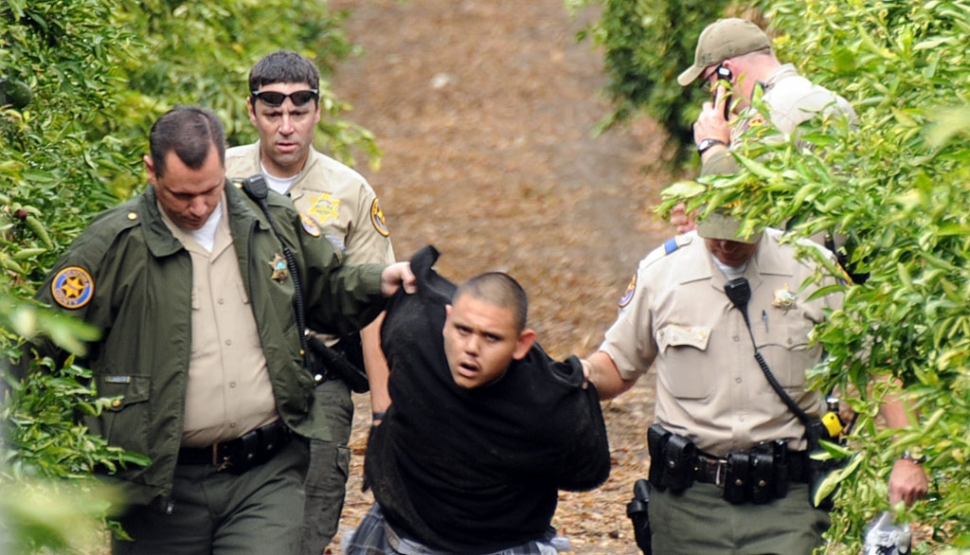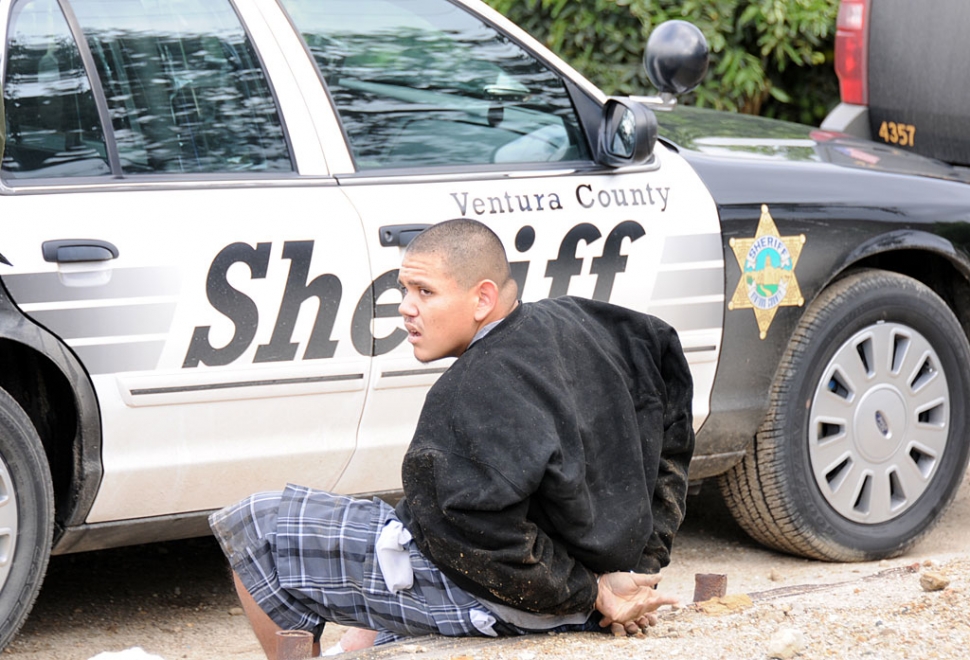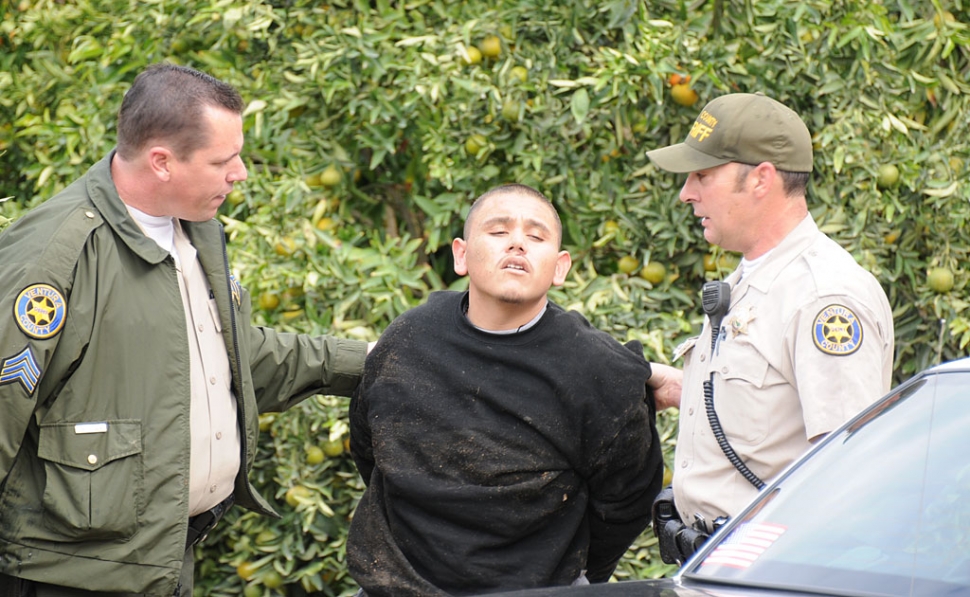 On the morning of 11/18/2012, Deputies from the Ventura County Sheriff's Office, assigned to the Fillmore Police Station, investigated a report of a vehicle stolen from the 400 block of Fillmore St. in the city of Fillmore. Shortly after the stolen vehicle information was broadcasted to patrol deputies, the vehicle was located, unoccupied, near the 3500 block of Guiberson Road in the unincorporated area, east of the city of Fillmore. While Deputies were processing evidence from the vehicle, a second stolen vehicle turned off of Guiberson Road and drove towards the original stolen vehicle.
When the occupants of the vehicle saw deputies at the scene, a passenger fled on foot into a nearby orchard while the vehicle and two occupants sped away at a high rate of speed. Following a brief pursuit of approximately two miles, the occupants abandoned the vehicle in the 3000 block of Guiberson Road and fled into the nearby Santa Clara Riverbed.
Through a coordinated effort, all three suspects were located with the assistance of the Sheriff's Office Air Unit and two K9 Units. One suspect was observed by the Air Unit on Highway 126 northeast of the termination point of the vehicle pursuit. The Air Unit directed responding units to the suspect's location and he was arrested. The two remaining suspects were located after the K9 units tracked and found them. Both suspects were uncooperative and were apprehended by K9's. They received injuries consistent with the use of a K9 and received treatment both at the scene and from Santa Paula Hospital following their arrest.
All three suspects were arrested for stolen vehicle charges and the investigation is ongoing.
Deputy Preparing Media Release: Sergeant D. Cook #2732
Media Release Date: 11/18/2012
Follow-Up Contact: Detective Fox
805 524-2233
Approved by: Captain Rubright
Ventura County Crime Stoppers will pay up to $1,000 reward for information, which leads to the arrest and criminal complaint against the person(s) responsible for this crime. The caller may remain anonymous. The call is not recorded. Call Crime Stoppers at 800-222-TIPS (8477).