Poetry Reading Fundraiser for Ventura County Arts Council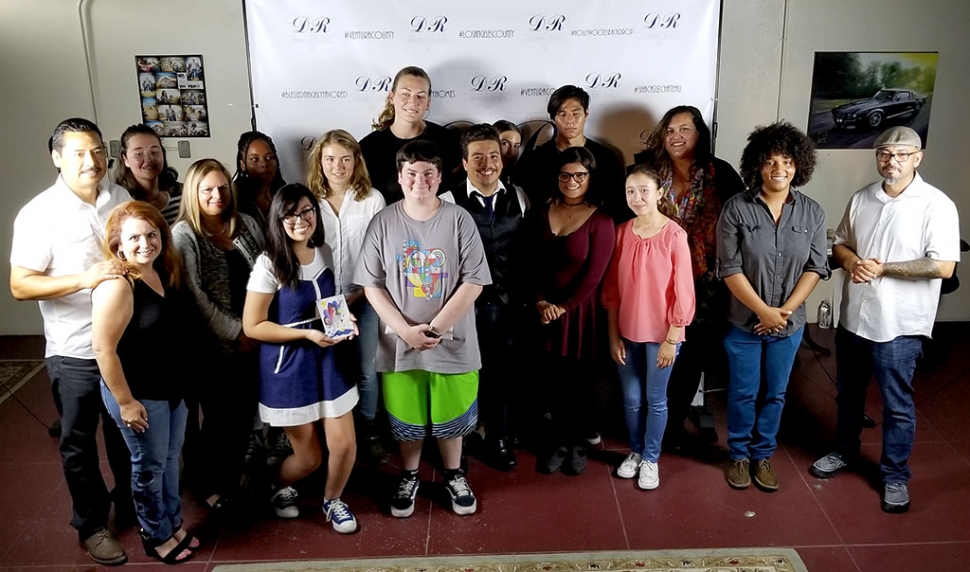 On August 17th, the Ventura County Arts Council held a Poetry Reading Fundraiser in Fillmore. Those who attended were entertained by poetry, food and much more.
By Anonymous — Wednesday, August 22nd, 2018
A poetry reading event to raise money for the Ventura County Arts Council was held August 17, 2018 in the Fillmore office of Diamond Realty. Approximately 15 poets read original poetry, several about the theme of the event "Scuffed Diamonds."
The event was sponsored by Diamond Realty and hosted by Fernando Albert Salinas, Ventura County Arts Council Board Member and professor at Brooks College. Fillmore Middle School art teacher Doris Nichols painted while poetry was in motion.
Contributors to the event included Vallartas Mexican Restaurant, Starbucks, Fidelity National Title, Stewart Title, First American Title, Lawyers Title & Nickelodeon. The amount raised exceeded expectations and will be used to fund the publishing of book containing a collection of student poetry.
Theresa Robledo, owner of Diamond Realty said, "It was an honor to host such a diverse group of poets from cities throughout Ventura County. Thank you to everyone who attended and donated, thank you to the businesses that contributed, and thank you to all the wonderful poets who created beautiful art from the power and beauty of spoken word."
About The Ventura County Arts Council
The Ventura County Arts Council advocates for the arts and for increased arts instruction in schools. We foster community development through the arts, serving county artists, arts organizations and the general public through partnerships with arts supporters, businesses, foundations, and community leaders. We embrace the diversity of our county and strive to reach low income and minority communities with programs designed to engage these diverse populations. Learn more at http://vcartscouncil.org
About Diamond Realty
Diamond Realty is a full service real estate agency servicing Ventura and North Los Angeles Counties. Diamond Realty prides itself on establishing long term relationships based on mutual respect and trust with our clients, customers and agents. Diamond Realty is located at 460 Santa Clara Street in Fillmore. (805) 524-2121. https://www.diamondrealtyteam.com