Piru Wildfire Prevention Education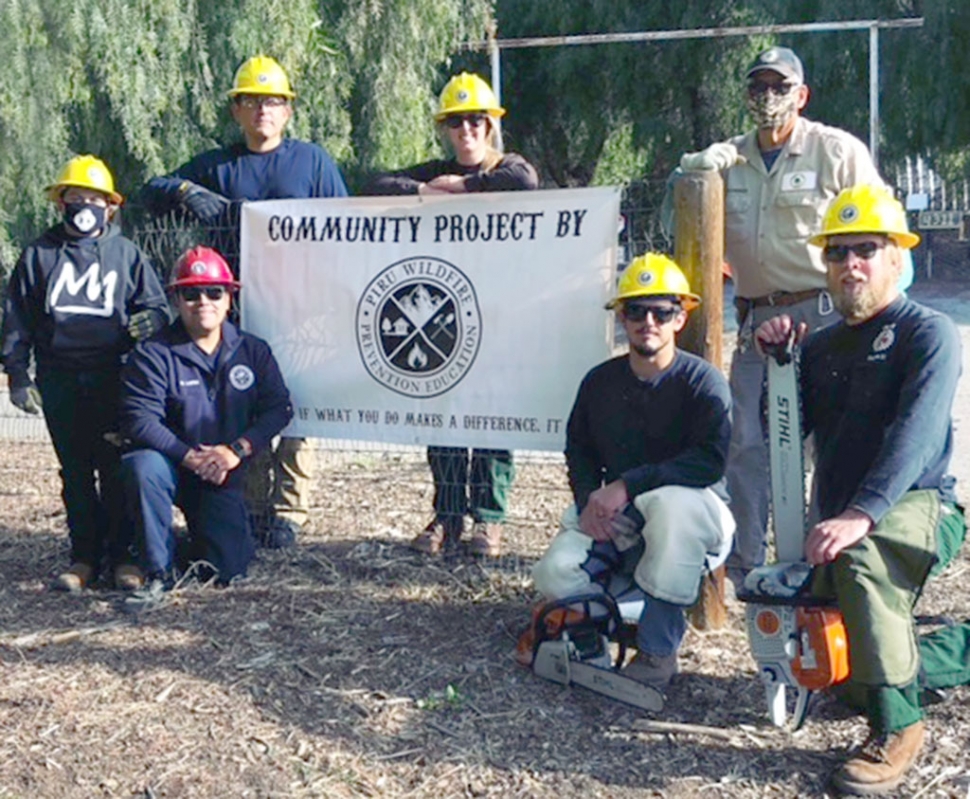 Above are volunteers who helped mitigate flammable fuel, a pepper tree fire hazard, near residents' homes in Piru.
By Anonymous — Wednesday, April 7th, 2021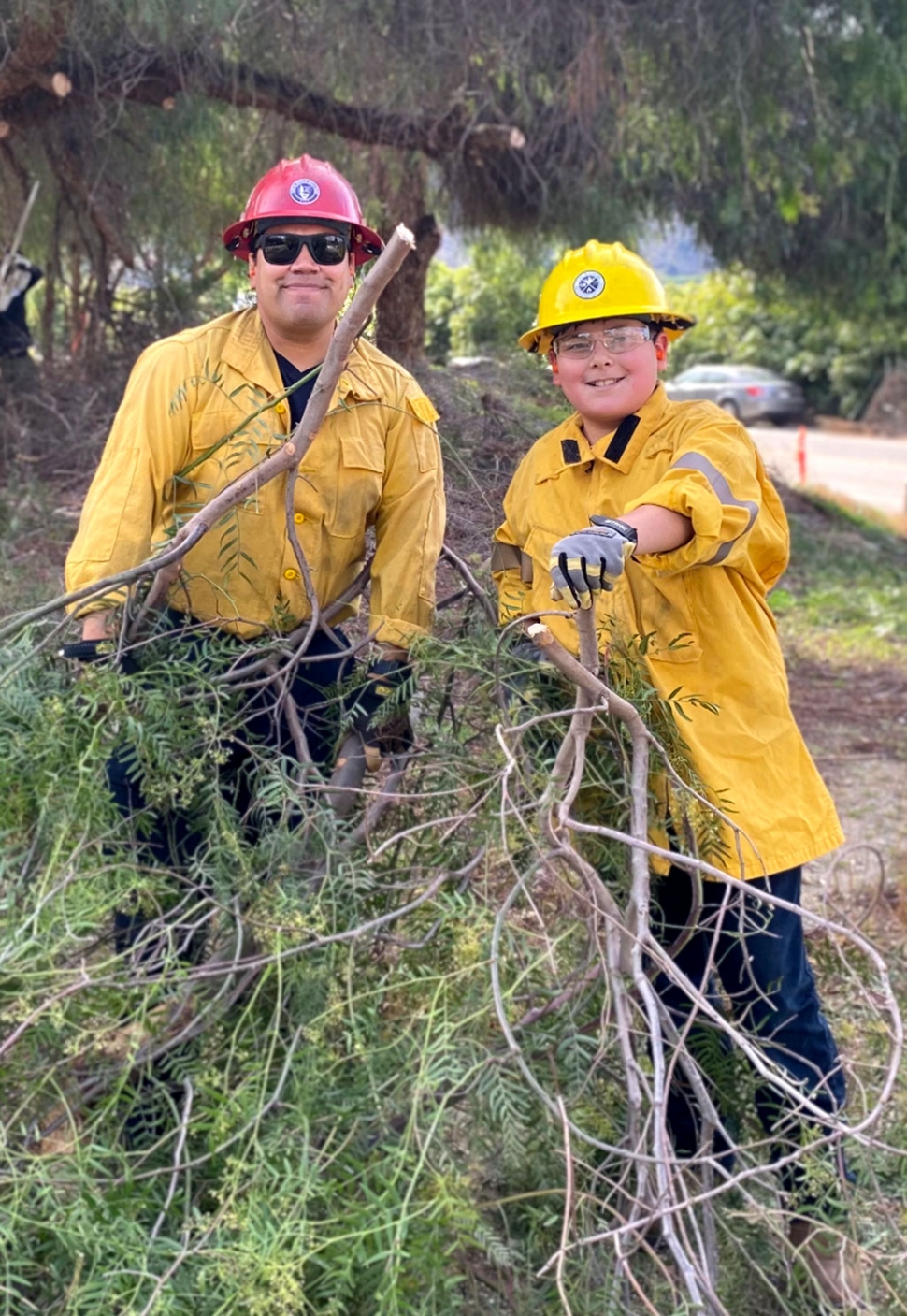 Piru Wildfire Liaison Michael Lopez with volunteer James Lopez helping clear out some vegetation.
The Piru Wildfire group is a community-based volunteer organization serving Piru and surrounding communities by providing:
• Hazardous Fuels Reduction in the Wildland Urban Interface
• Neighbor helping neighbor Home Ignition Zone Assessments
• Educational classes and mitigating wildfire risk
• Smoke and Carbon Monoxide program
• Community chipping events
• Youth Jr. Wildland Fire Event (Summer)
• Educating youth in potential fire careers
We have had a successful 2021 and will continue to do so. All events are in cooperation with Ventura County Fire, Los Padres National Forest, Cal Fire, California Conservation Corps, and Ventura County Regional Fire Safe Council.
If you are interested in getting involved feel free to reach out to the Piru Wildfire Liaison Michael Lopez at piruwildfireprevention@gmail.com Facebook: @piruwildfireprevention Instagram: piru_wildfire_prevention
Michael J. Lopez, Wildfire Liaison/ Lights and Sirens Chair Biography
Michael J. Lopez is the Piru Neighborhood Council Wildfire liaison and is responsible for providing prevention and fire mitigation services. In cooperation with wildfire, Michael is also our Lights and Sirens Chair in which he will work with our local cooperators such as Ventura County Sheriff Office, Ventura County Fire, Los Padres National Forest, Cal Fire and California Highway Patrol to insure safety of the Piru corridor. As a resident Michael has served on the Piru Youth Sports board and is known locally as "coach".
Michael has been with the fire service since 2001 and continues to serve others with great integrity. He currently serves a Fire Captain in the Federal Prevention Bureau. He's worked as a fire crew member, incident team member, crew boss and public information officer. He holds many high-level state and federal fire credentials. Michael's various roles in fire response and customer service has allowed him to develop a professional approach to risk evaluation, effective mitigation and wildfire safety. Combined with this experience and positive attitude, Michael will always provide the best professional and personal services to our town of Piru.
For updates follow: Facebook @piruwildfireprevention Instagram piru_wildfire_prevention
Email: piruwildfirepreventon@gmail.com