Piru Man Arrested for Stalking, Trespassing & Theft
By Ventura County Sheriff Department — Wednesday, October 21st, 2020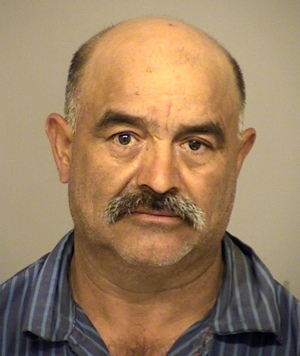 Reynaldo Hernandez, 54, Piru.
The Fillmore Investigative Bureau concluded an investigation into a Piru resident that lead to charges related to stalking, trespassing and theft. The suspect, Reynaldo Hernandez, was involved in targeting a woman who lives in Fillmore.
During the month of September 2020, investigators received information that Hernandez was involved in trespassing on a property in the 800 block of Blaine Ave. Hernandez had been caught by the homeowners on their property and had been asked to leave.
A subsequent investigation by detectives revealed Hernandez had trespassed onto the victim's property and took woman's underwear that were in an outside laundry area.
Detectives conducted a search of Hernandez' residence and located evidence belonging to the victim. In addition, investigators located other woman's underwear in his possession. Detectives also learned Hernandez had repeatedly unlawfully entered the victim's property over the past few months.
The investigation led to Hernandez' arrest for charges of 602.5 PC- Trespassing, and 646.9 (a) PC- Stalking. Hernandez remains in custody pending $200,000.00 bail.
The investigation is ongoing. Detectives believe Hernandez might have targeted other victims in the region. The Fillmore Investigative Bureau is requesting the public's assistance for information related to the theft of woman's undergarments or other related items. Please call one of the investigators listed below for information.
Prepared by: Sergeant Vince Alvarez
News Release Date: 10/20/20
Approved by: Captain Garo Kuredjian
Nature of Incident: Stalking / Theft Suspect Arrested
Report Number: RB# 20-123005
Location: 800 block of Blaine Street, Fillmore
Date & Time: 10/19/20, 3:05 P.M
Unit(s) Responsible: Fillmore Police Department Investigations Bureau
(S)uspects, (V)ictims, (P)arty, (D)ecedent City of Residence, Age
(S) Reynaldo Hernandez, 54, Piru, Ca
Ventura County Crime Stoppers will pay up to $1,000 reward for information, which leads to the arrest and criminal complaint against the person(s) responsible for this crime. The caller may remain anonymous. The call is not recorded. Call Crime Stoppers at 800-222-TIPS (8477).