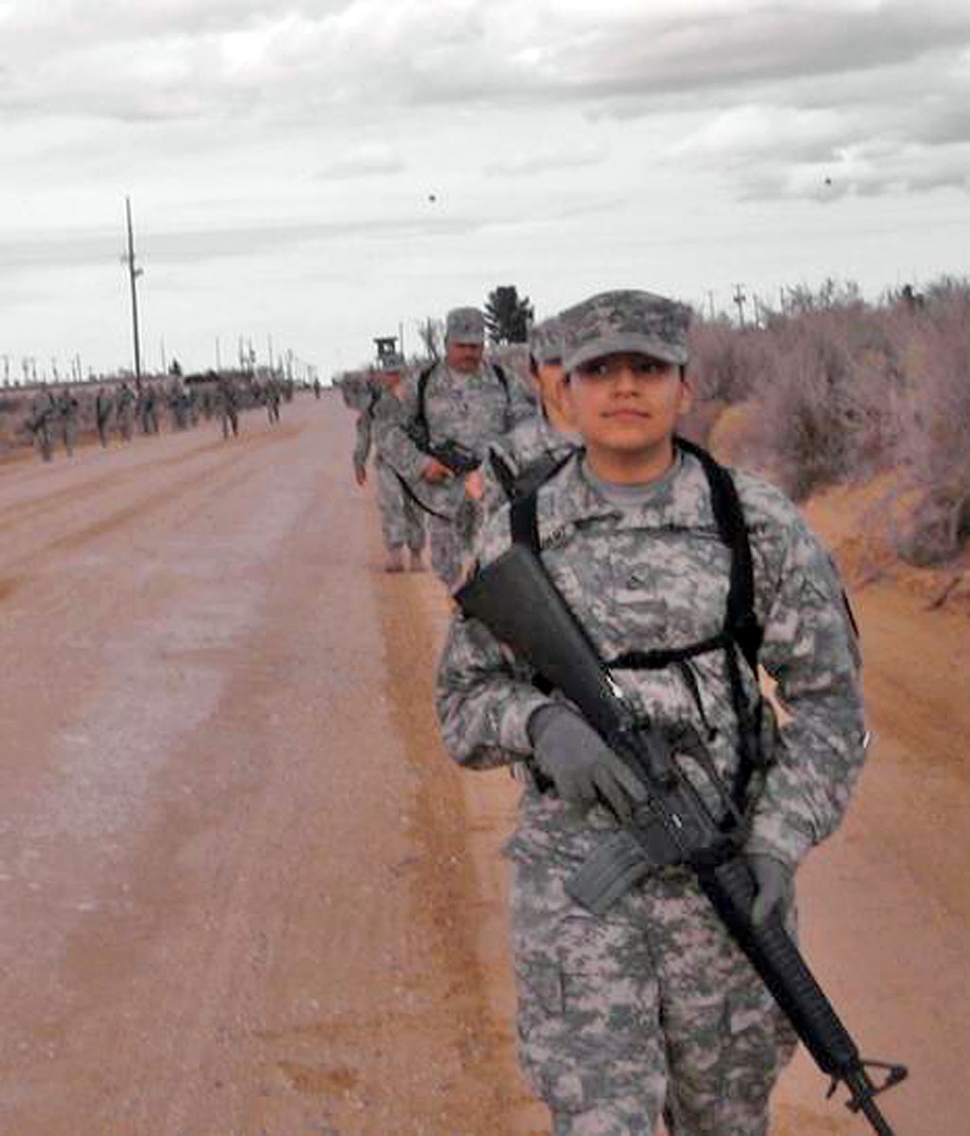 SPC. Juanita Altamirano at her pre-deployment site in Mcgregor, TX.
By Juanita Altamirano — Wednesday, October 8th, 2008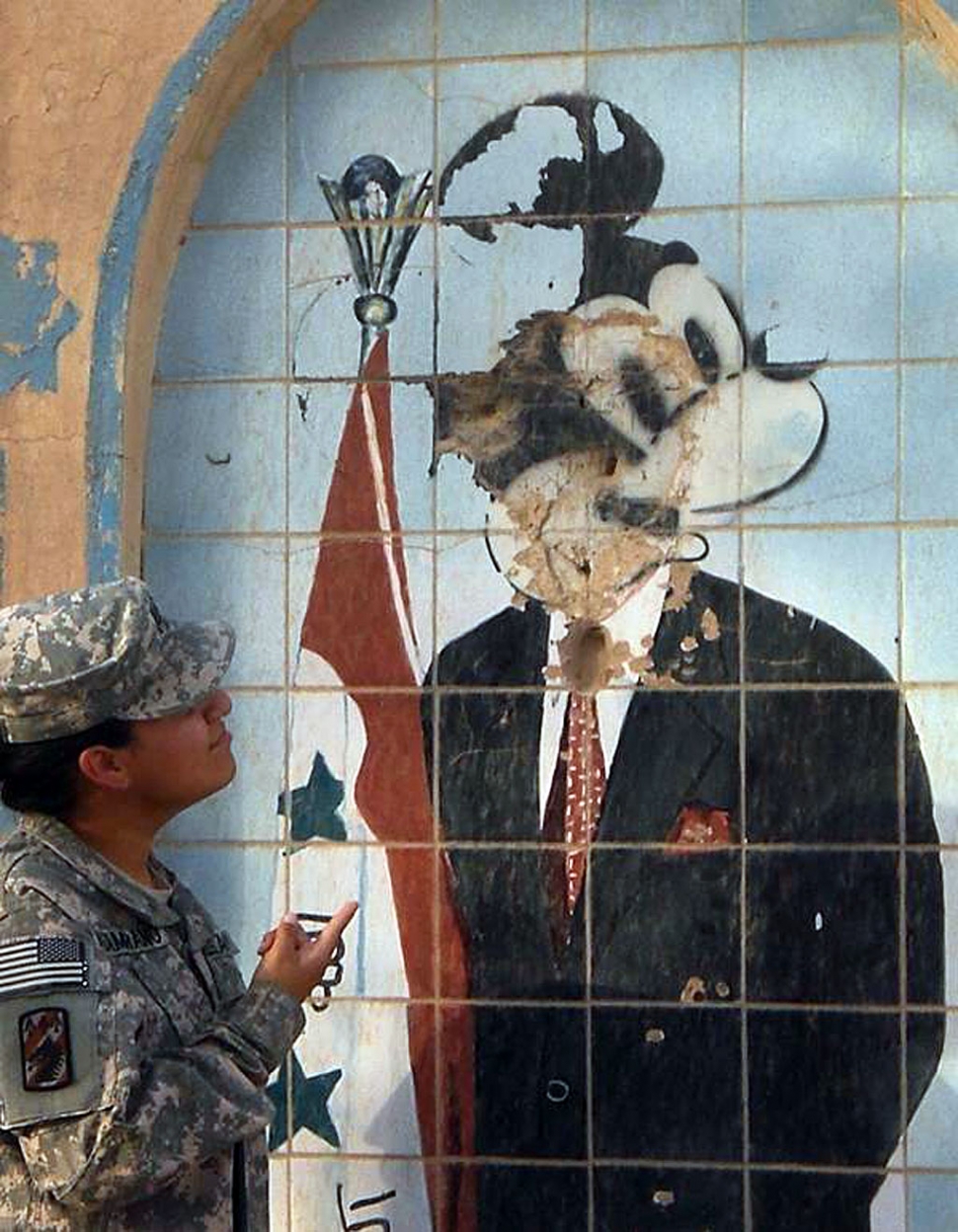 SPC Altamirano in front of a runned down building that used to be a mural of Sadam Husein.
by SPC Juanita Altamirano
In some ways my life could have consisted of going to college, filled with midterms and exams an the night life of parties.An 18yr. old Fillmore High School grad. I decided to go a different route. Two years ago on Sept. 11, 2006 I signed a contract, a contract that showed I was now part of the United States Army Reserves. Private First Class Juanita (Jenny) Altamirano, I was no longer just a civilian I was now a soldier. Attending my Basic Training at Fort Jackson, South Carolina, and continuing my Advanced training at Fort Lee, Virginia. After my training I was assigned to my Unit the 137th Quartermaster Co. in S. El Monte, CA. Just a little over my one year in service I was informed that my Unit was to be deployed to Iraq, and little did anyone know was that I was one of the few that had the choice on whether or not to go do to medical limitations.I chose to go. So there I was off to a country where no one wished to take part. Even though I made the choice to deploy, I admit I was still scared, I mean after all the news always gave us insight of what was taking place, which was not always positive for the most part.There I was now in Iraq living the truth of what I was told it would be like. Days that lasted forever, where everyday was a Monday,an weekends no longer existed. A change of pace I say, being in country has opened my eyes and made me see life a bit different.Made me see an realize that we as civilians and soldiers take to much for granted. Being in this country I don't have all the luxuries of home. For example my others cooking I truely miss.My meals consist of the same things everyday,and we always hope that we have bread an lettuce the next day.Where i rest my head at is what I wish to only be my own bed from home, bunked in a run down building with air conditioning and electricity not much but its my home away from home.With long 12 hour days this is my spot of rest an I am grateful.So here I am 7 months later with only 3 more months to go. I have only heard the bad an I am thankful not to have seen the worst. Living day to day with my fellow buddies an continuing on with the mission. I have come a long way it wasn't easy but with the support of family, friends, and supportive civilians I am making it through. But most of my thanks goes out to my mother Lorraine Perez of Fillmore an my closest friend Maritza Gutierrez also of Fillmore Who both supported me way back when joining was just a dream, Thanks for your support I love you both with all my heart.I would also like to give my prayers to the friends an family of my fellow Armed Force friends, Kailey Andrews, Josh Compos, Joseph Ponce, Philip Diaz, Micheal Edwards and to the rest I forgot to name, my love an support goes out to you.