Performance Report presented to FUSD Board
By Mariandrea Mueller — Wednesday, September 17th, 2008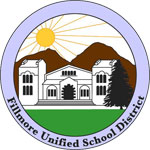 Fillmore Unified School District
Fillmore Unified School District (FUSD) Board held a regular meeting September 16, 2008, at 5:15 p.m. in the Board Room at the District Office. The Principals of FUSD's Schools presented a District Student Performance Report based on annual test results. Superintendent Jeff Sweeney presented to the Board the District's response to the Grand Jury regarding Middle School Safety Recommendations. The Board approved two field trips to Fort Tejon.
The Board met with School Administrators in a study session at the beginning of the Board meeting. The District and Schools have recently received results from various standardized tests given in May. These tests impact the Schools' Academic Performance Index (API), which is a State standard, and Adequate Yearly Progress (AYP), which is a Federal standard connected with No Child Left Behind. Each Principal presented the Board with an explanation of their scores and an intervention plan to increase student achievement.
The District's 2008 API score is 697, which is a 2 point decline from 2007, but there has been a growth of 49 points since 2004. The district did not meet AYP standards in 2008, but met 19 out of 26 AYP criteria.
The Fillmore High School (FHS) API went up 13 points to 691. FHS's CAHSEE (Exit Exam) scores have been gradually increasing. Graduation rates have increased over the past three years, and Dropout rates have decreased. Forty-four percent of incoming Freshmen at are reading at or below a 6th grade level, according to the Accelerated Reader (AR) Program's test results. AR is not a standardized test. The English department is developing an intervention plan, and reading classes are in place. FHS's intervention plan includes working with FMS to improve reading, and using double block classes to improve Algebra performance.
The Fillmore Middle School (FMS) API went down 18 points: from 719 to 701. FMS's intervention plan includes: "implementation of a rotating schedule including an advisory period where students that need remediation can get it during the school day," and "support and training for staff in the area of using and analyzing data on an ongoing basis."
Mountain Vista (MV) Elementary School's API went up 9 points to 712. MV's intervention plan includes improving teacher collaboration and tying grades to actual progress. They believe their success came from collaboration and Response to Intervention (RTI). Programs that helped were: REACH, Horizons, and Waterford/Success Maker.
San Cayetano (SC) Elementary School's API is 704, which is a 14 point dip from 2007. Since 2004, SC has had steady growth with an overall gain of 25 points. SC's intervention plan includes teacher collaboration. According to the report, teachers are "pulling individual student scores and plan to meet monthly to revise and adjust student intervention needs."
Sespe Elementary School's API is 723, which is down 39 points from 2007. Over the last four years, Sespe's API has gone up 41 points, for an average of 10 points per year. Sespe's intervention plan includes weekly teacher collaboration for all grades, not just 4th and 5th, and focused data analysis approximately every four weeks. Sespe's report states, "All teachers will be trained in the ADEPT in order to test their English Learners in order to have current information about their students' English proficiency." Sespe is also considering a behavior modification plan, Lesson One, which has been successful in Piru.
Piru Elementary School's API went up 42 points in the last two years. Piru credits its success to: having Literacy Coach who consults on instructional strategies based on school-wide goals; aerobic exercise; and Lesson One, a program which encourages students to take responsibility.
In June, the District received a letter summarizing the results of a middle schools survey conducted in December, and providing safety recommendations based on those results. Sweeney presented the District's letter of response. Four of the six recommendations had already been implemented when the District received the letter: FMS has a 435 to 1 student to counselor ratio, which is within the recommended number; FMS issues visitor badges with unique ID numbers; FMS has a perimeter fence with locking gates; and FMS has anti-bullying programs. FMS is in the process of implementing another recommendation, which is to have all classroom exterior doors lockable from the inside. The remaining recommendation, for each middle school to have its own School Resource Officer (SRO), will not be implemented because it is unreasonable given the cost, the small size of the school, and its proximity to other schools with which it can share an SRO.
The Board approved a change order for Taft Electric Company in the amount of $15,834.04. Approximately $10,000 paid for the electrical conduit for the FHS stadium scoreboard, approximately $3000 paid for conduit for the announcer's booth, and a small portion paid to clean out old unusable conduit. The remaining money was used to create pull boxes so that future electrical needs would not cause the artificial turf to be torn up.
The two non-FUSD preschools at San Cayetano have expressed interest in negotiating to stay on campus. Assistant Superintendent Mike Bush has informed them that they would have to pay for water and sewer utilities, and that a similar preschool is paying around $20,000 per year for space on an FUSD campus. District staffers are looking into eventually starting an FUSD preschool program.
FHS Principal John Wilber, Sweeney, and Bush met with Ventura College (VC) to negotiate fees for VC's use of FHS's classrooms. The negotiations were very amiable. VC will not be charged for classes that are during school hours and counted as part of the FHS curriculum. There will be a sliding fee for classrooms used after school. The fee will be dependant on the number of FHS students enrolled in each VC class. The exact fee amounts are still under negotiation.
Sespe Elementary School Fourth Grade Teachers Donna Wojciechowski, Debbie Louth, and Greg Spaulding received approval to take students on a field trip to Fort Tejon in April. Fort Tejon is located in Southern California, and contains restored adobes and reproductions of historical buildings from the mid-1800's. The students and their chaperones will have the opportunity to re-live history for 24 hours by wearing costumes and performing historical chores and military drills.
As the most recent football game illustrated, the Fire and Ambulance vehicles have ample access to the stadium during games.
Student Representative Garrett Reilley reported on homecoming, announced a student film festival, and presented his interview of an FHS Teacher. Homecoming floats will appear in the usual parade, but will not enter the stadium. At ASB Advisor Josh Overton's suggestion, FHS will have a festival of student-made films. A $5000 donation was made to the project, and the donation will be used to provide prizes, including $2000 for best picture. The films must be about school. Reilley intends to present the Board with a teacher profile on a regular basis. He had interviewed English Teacher Wayne Bauer, and reported the questions and answers to the Board.
The stripes have not yet been painted on FHS's track because there is some minor work which needs to be done on the track before that happens. The work should only take one week, and will be scheduled between the football and soccer seasons.
Two representatives from the FUSD Board (Tony Prado and Liz Wilde) and two from the City Council (Scott Lee and Steve Conaway) will hold an open meeting on September 25, 2008 at 4:30 p.m. at a yet-to-be-determined location to brainstorm possible solutions to the lack of a running facility for the community. There will be a joint City-FUSD meeting on September 30th, and the subcommittees plan to present the brainstorming results there.
The District expects escrow on the land for Rio Vista Elementary School to close this week.
During the Approval of Extra Pay Assignments, Assistant Superintendent Evalene Townend described the Accelerated Reader (AR) Department Chair position. According to Townend, the Chair will not only manage the AR testing process, but also enhance the effectiveness of the program, increase student and teacher enthusiasm for AR, and communicate with parents about the program.
Board Members Liz Wilde and Virginia De La Piedra reported that they were impressed by San Cayetano's Robotics Lab, and that visitors who attended the FHS football game praised the team and FHS parents for being nice and showing good sportsmanship. (FHS won.) Board Member Tony Prado admired the fences at FHS for making it difficult to leave campus during school hours. Superintendent Jeff Sweeney reported that Open Houses at Sierra High School, FHS, and FMS were extremely well-attended.
The Board approved last year's FUSD Unaudited Actual Budget. Bush reported on the State's progress toward an approved budget, and commented that the State is expected to have more definite information for the general public by September 18th.