Palmerin ordered to stand trial
By Ventura County Sheriff Department — Wednesday, June 4th, 2014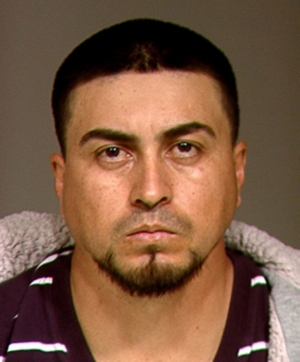 Rosario Palmerin, 32 of Piru.
Rosario Palmerin, 32 of Piru, has been ordered to stand trial for allegedly using a vehicle to run down a romantic rival on December 26, 2013. The injured man, a 30-year of Fillmore resident, was taken to Ventura County Medical Center with broken legs.
Palmerin was charged with assault with a deadly weapon causing great bodily injury. He is accused of using his pickup truck to run down his estranged wife's boyfriend. The victim was thrown approximately 30-feet by the impact, and underwent several surgeries. He is still confined to a wheelchair.
Deputies instigated a search for Palmerin, who turned himself in several days later. He remains in jail on $750,000 bail, and cannot be released because of an INS hold for deportation proceedings.