Newest Little Free Library in Fillmore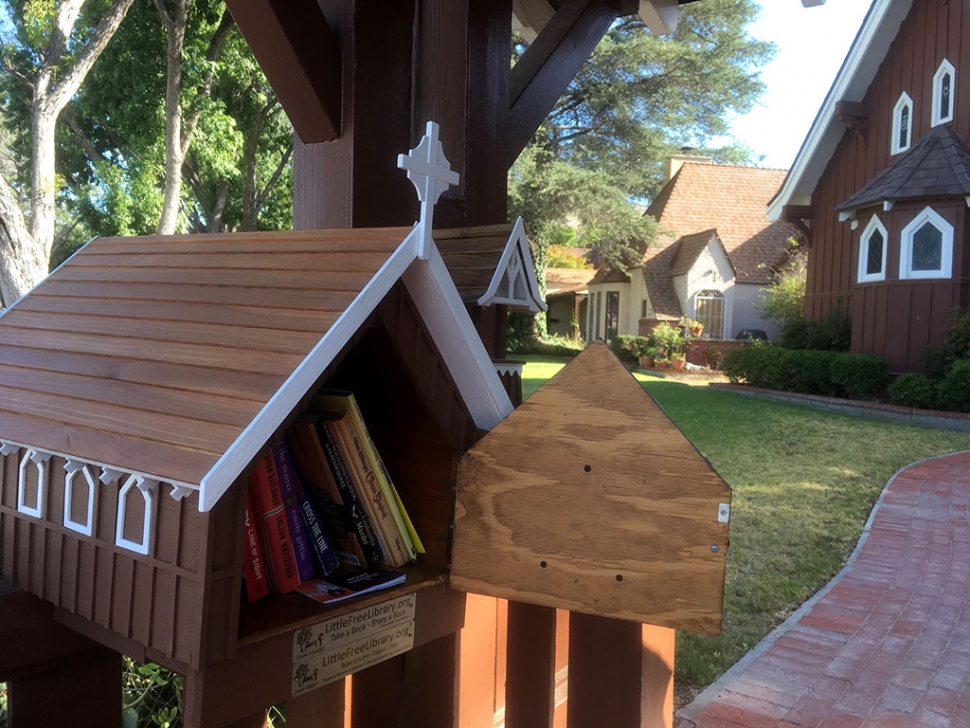 Pictured is Fillmore's newest Little Free Library located at 2nd Street and Saratoga Avenue. Photo courtesy Trinity Episcopal.
By Gazette Staff Writer — Wednesday, August 7th, 2019
Trinity Episcopal Church at 2nd and Saratoga is happy to be the site of the newest Little Free Library in Fillmore. Built by Jack Stethem at the request of Lynn Edmonds, it honors the memory of Harvey and Doris Guthrie, long time members of the Trinity family.
Marie Wren started the Fillmore Little Free Library initiative in Fillmore with a model of Fillmore's depot, also built by Jack Stethem. Little Free Library is an international nonprofit organization that inspires a love of reading, builds community, and sparks creativity by fostering neighborhood book exchanges around the world.
Stop by and "take a book, leave a book." More information on Little Free Libraries can be found at http://littlefreelibrary.org/