Morris Announces Fillmore School Board Candidacy
By Gazette Staff Writer — Wednesday, September 3rd, 2014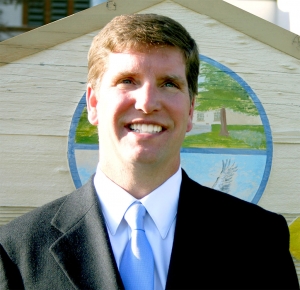 Sean Morris
I, Sean Morris, am announcing my candidacy for Fillmore School Board 2014.
I am a lifelong resident of Fillmore and graduated from Fillmore High School. I am married to Veronica Morris and we have two children attending Fillmore Schools.
I have served on several non-profit boards and am currently President of the Rotary Club of Fillmore. I have been involved in community literacy projects, volunteered in my children's classes, coached and served with many teachers and parents, including the District's Reconfiguration Committee during Superintendent Jeff Sweeney's tenure.
My experience with our community through my work with the parents, administration, teachers, and students, is that we have an incredible human resource to achieve great things. Our district has not performed to its fullest potential and we need everyone to be involved on a consistent basis in order to become a distinguished center of learning. I will bring energy, listening skills and a desire to work with everyone to make Fillmore Unified School District a point of light for every student in our community.
My vision is for excellence in teaching, community support, and facilities which will lead to positive growth and academic achievement in our children. I would love the opportunity to speak with any parent, parent group, teacher, school staff, business leader, Fillmore Council Member and school administrator to gain more insight and express my views. Learn more or contact me by visiting Morris4SchoolBoard.com.
Morris for School Board 2014