McCall seeks City Council seat
By Gazette Staff Writer — Wednesday, August 6th, 2014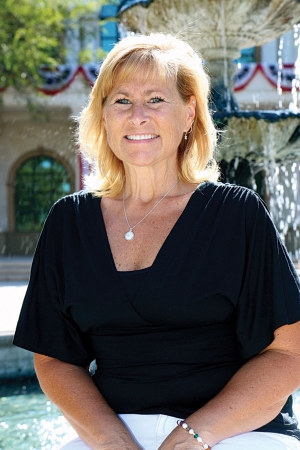 Diane McCall
Fillmore, CA - Diane McCall wants to continue to bring her community building and advocacy experience to the Fillmore City Council. McCall has developed a strong history of leadership and commitment not only in her professional life as an appointed councilmember but as an active member of the Fillmore community. McCall announced her candidacy for Fillmore City Council Friday July 28, 2014.
"Fillmore has again begun to thrive with progressive leadership and outreach from five engaged City Council Members. I am anxious to continue our work in a positive direction and remain committed to seeing our community's success through."
McCall has an accomplished record of civic and volunteer involvement that is unparalleled in our community. She has been involved with numerous leadership roles and organizations including the Ventura County Deputy Sheriffs Foundation, the Fillmore Volunteer Firefighters Foundation, Boys & Girls Club of the Santa Clara Valley, Ventura County Animal Services and the Fillmore Film Commission.
Fillmore Mayor Manuel Minjares stated "McCall has been instrumental in the harmony and success of our current Fillmore City Council. I am confident in her dedication to the community and look forward to our shared future accomplishments for Fillmore."
For more information on McCall please visit her website www.mccall4council.com.