Maximum Enforcement In Effect On State Roadways
By Anonymous — Thursday, May 22nd, 2008
Maximum Enforcement Period begins Friday, May 23, at 5 p.m.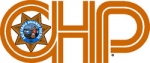 California Highway Patrol
The Memorial Day Maximum Enforcement Period (MEP) begins this Friday, May 23, at 5 p.m. and continues through midnight, the following Monday. Up to 80 percent of all California Highway Patrol (CHP) officers will be out working the road over the holiday weekend to help ensure everyone arrives at their destination safely.
During last year's Memorial Day MEP, 37 people were killed in collisions on California roadways. In addition, CHP officers arrested 1,614 people for driving under the influence.
Three "don'ts" for all motorists to remember: Don't speed. Don't drink and drive. And don't forget to wear your seatbelt.