Man Pleads Guilty To Kidnapping His Estranged Wife At Gunpoint Near Fillmore
By Gazette Staff Writer — Wednesday, August 21st, 2019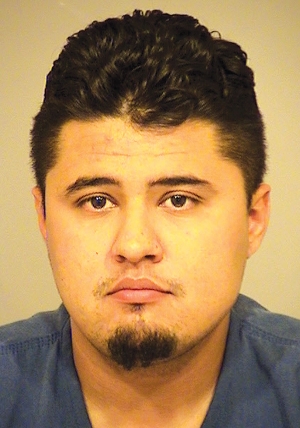 Isaias Arana, 24 of San Fernando.
(Courtesy KVTA)
A man who kidnapped his estranged wife at gunpoint near Fillmore earlier this year has admitted his crimes.
24-year-old Isaias Arana of San Fernando pleaded guilty to kidnapping, first degree residential burglary, false imprisonment by violence, battery, and disobeying a domestic relations court order.
Prosecutors say it happened on April 24th in the 100 block of Hopper Canyon Road between Fillmore and Piru.
They say Arana shot out of window to gain entry into the home even though there was a baby inside along with three women, including his estranged wife.
Prosecutors say he then kidnapped her and drove to the San Fernando Valley where she managed to escape and find her way back to Ventura County as Arana was arrested by LA County authorities and returned to Ventura County to face charges.
Arana had been arrested for attempted murder but prosecutors decided not to file that charge.
He remains in the Ventura County Jail with bail set at $1 million until he is sentenced on September 10th.
Arana is facing 23 years in state prison.