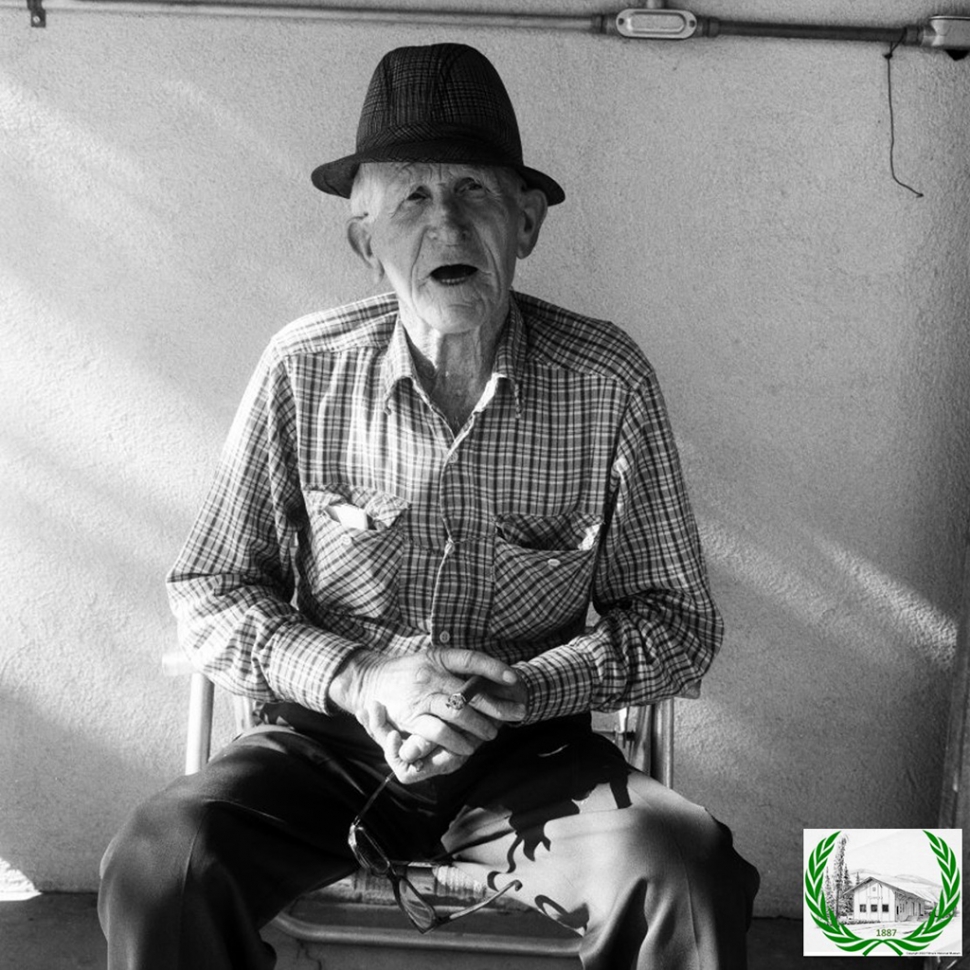 Can you identify this person? Photos Courtesy Fillmore Historical Museum.
By Gazette Staff Writers — Wednesday, January 5th, 2022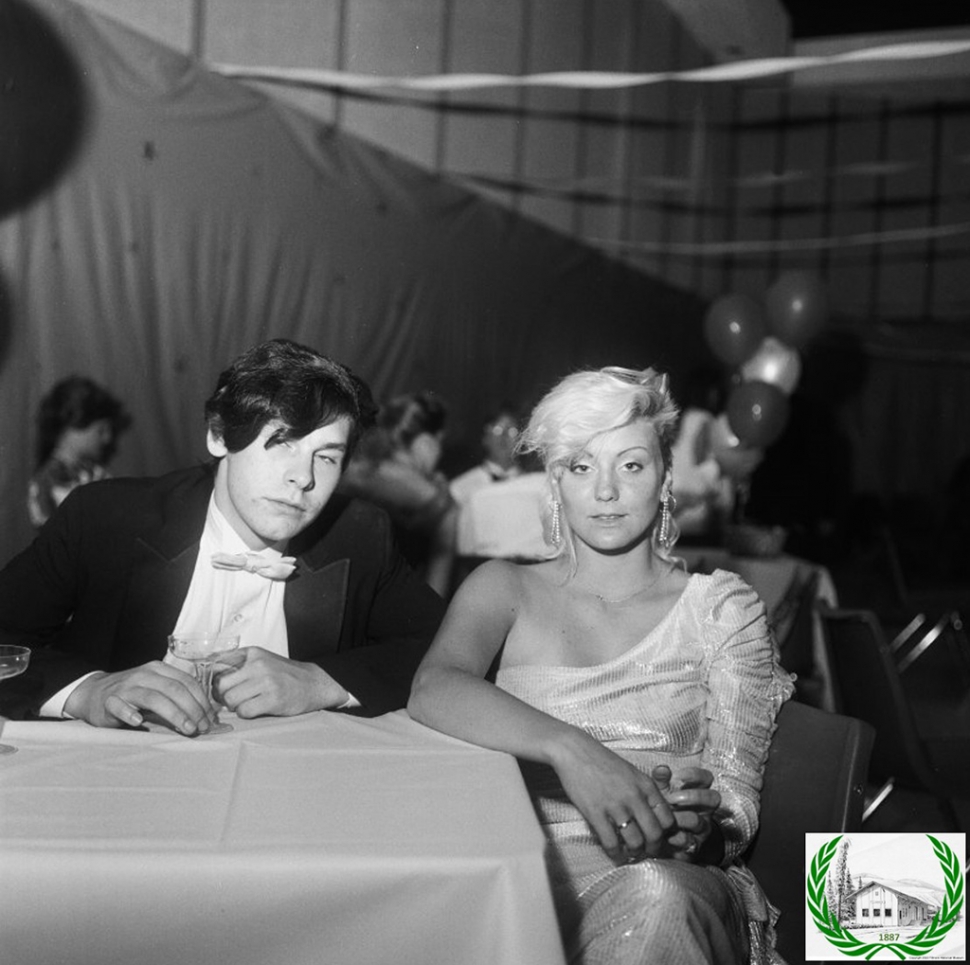 Possibly taken at the 1986 Fillmore High School Prom.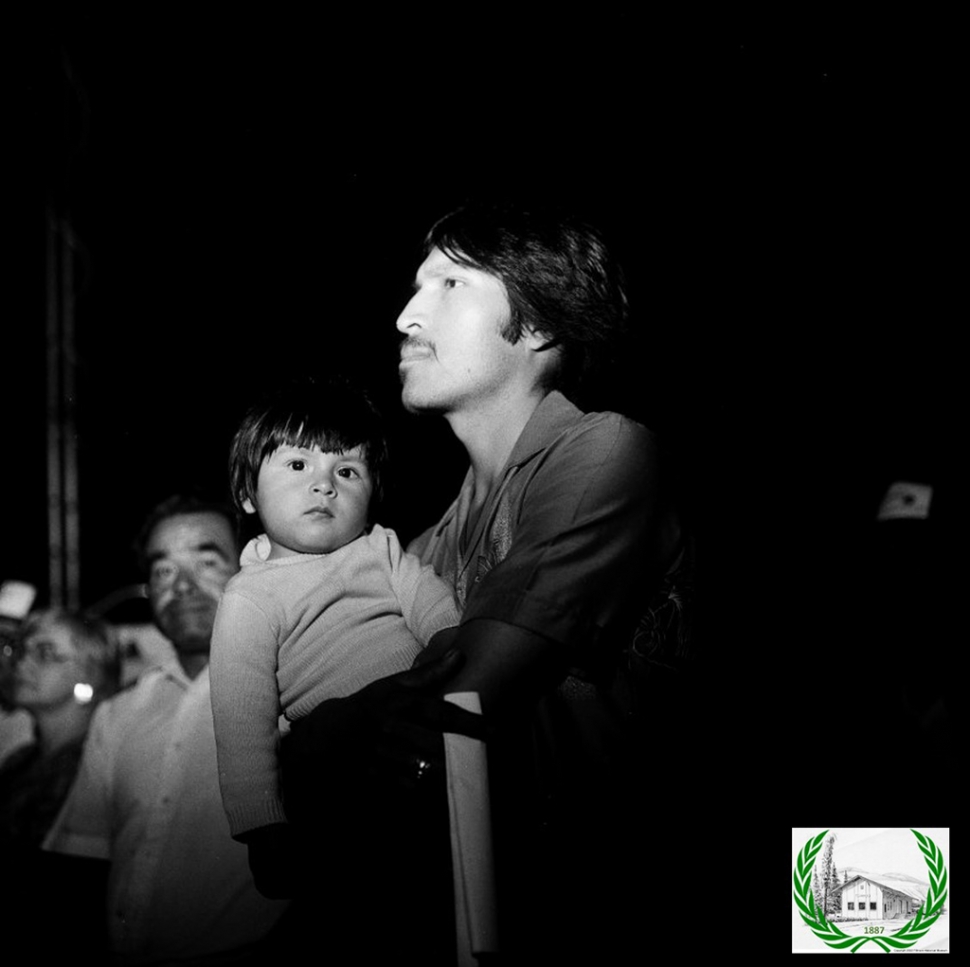 Taken possibly in 1986 outside the School District Administration Building.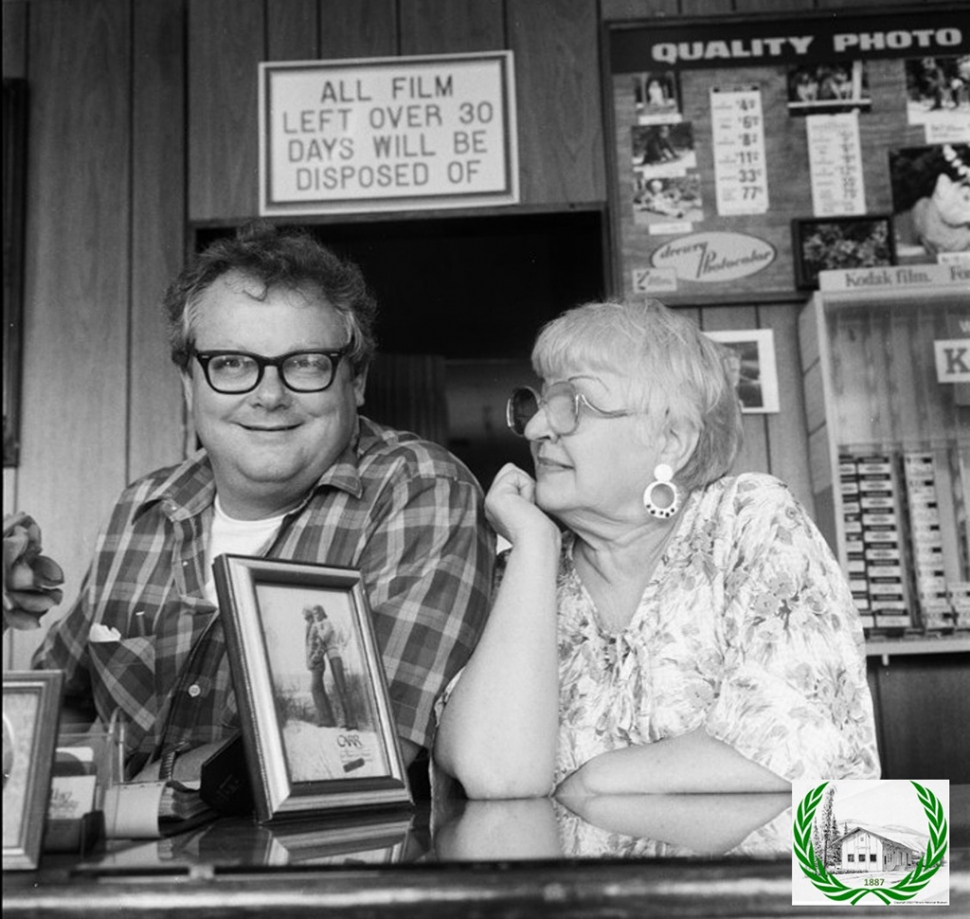 Does anyone recognize these people and what store it is?
Courtesy Fillmore Historical Museum
In 1985 a University of Southern California graduate student in Visual Anthropology came to Fillmore to learn more about the town which had passed a resolution to make English the official language for City business. (It was repealed in 1989.) This in a town that at the time was approximately 70% Hispanic. The student, Ellen Frankenstein, did not do her master's thesis on the resolution, but instead, "I really started thinking about the immigrant process, or like what it means to come to a new country and cross borders." What resulted was a fifteen-minute, award winning documentary which focused on the story of Ben and Manuela Aparicio.
Fast forward twenty-five years and Ellen Frankenstein reaches out to the Fillmore Historical Museum who had purchased a copy of the documentary for its archives. She had spent most of her time for two years, 1986 and 1987, in Fillmore getting to know the community. While she was here, she not only was filming her documentary, but she was taking candid photos of the life of the town. The photos run the gamut from City Council meetings and church services, to weddings and proms, to May Festivals and 4th of July Celebrations, to United Farm Worker demonstrations, to people in cafes and laundromats. Over 800 photographs. Would the Museum be interested in copies of the photos and in the future perhaps doing an exhibit possibly tied into a screening of the documentary and Q & A? Our answer was a quick and resounding, Yes!
There is only one thing lacking with the photos – the people and places are not identified. Volunteers at the Museum have been able to identify only a small fraction of the photos, so we are asking for the community's assistance. There are a few photos being published with this article. We will be posting a few each week on Facebook. Perhaps you recognize someone or perhaps you remember Ellen being at some event you attended (like a wedding).
Ellen adds "We also want to know what the photos trigger: memories, stories and moments. I live in Alaska now and took these photos and made the film a long time ago, but I've carried a bit of Fillmore with me. It's exciting to think about sharing these images that were just recently scanned and have never been shared locally. The time I spent there was such a good lesson in working in a small community and attempting to tell a story of a time and place. I'm looking forward to what we find out and to understanding what these images mean to the people that might be in them and their family and friends so many years later. I hope too, we can generate and add to a conversation about what it was like to live in Fillmore then, how much the community has changed and what's ahead."
If you would like to help with this project, contact us and we can arrange a time for you to go through some or all the photos. We don't expect to be able to identify everyone in every picture, but even if we can just identify the location that is depicted it will be a great help to people in the future wanting to know what our town was like in those years.