Local Veteran Walter Bowman Celebrates 100th Birthday Party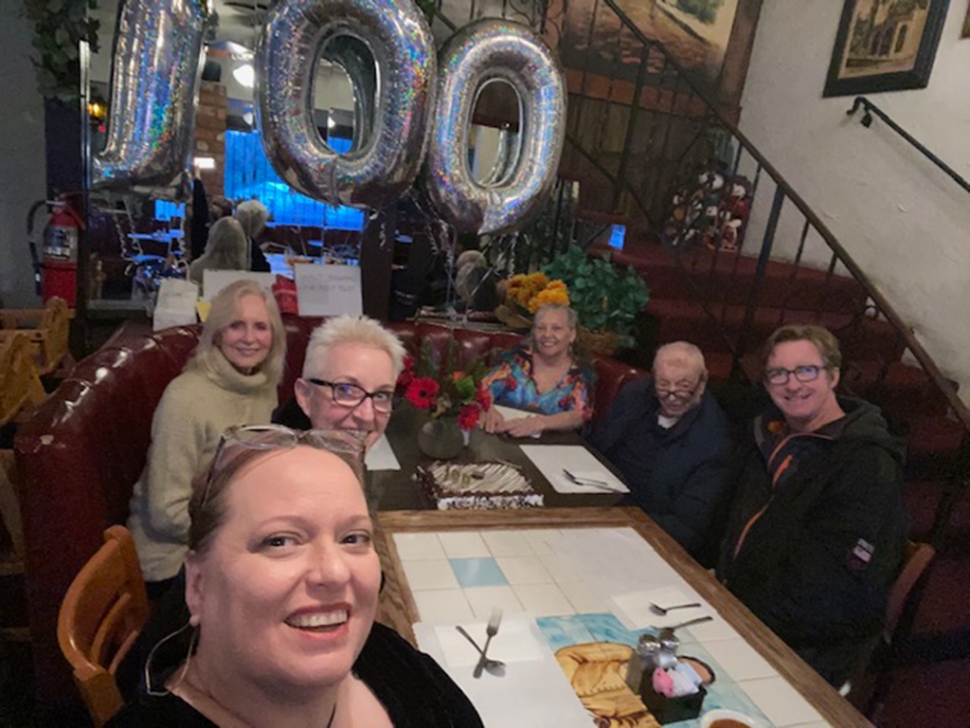 Happy 100th birthday Walter Bowman! On January 4, 2023 our family celebrated Walter Bowman's 100th birthday at La Cabaña restaurant in Santa Paula. Mr. Bowman has been a resident of Fillmore for over 60 years. He is a WWII veteran, a member of the local VFW chapter, an uncle, a great uncle, and an expert poker player. His secret to longevity is to not worry about things. His nieces Cyndy Bowman and Karen Bergen, along with his great nephew Leif Thorsted and his great nieces Siegrid Thorsted and Skye Bergen brought balloons, gifts, and cake. Courtesy Skye Bergen.
By Gazette Staff Writers — Thursday, January 26th, 2023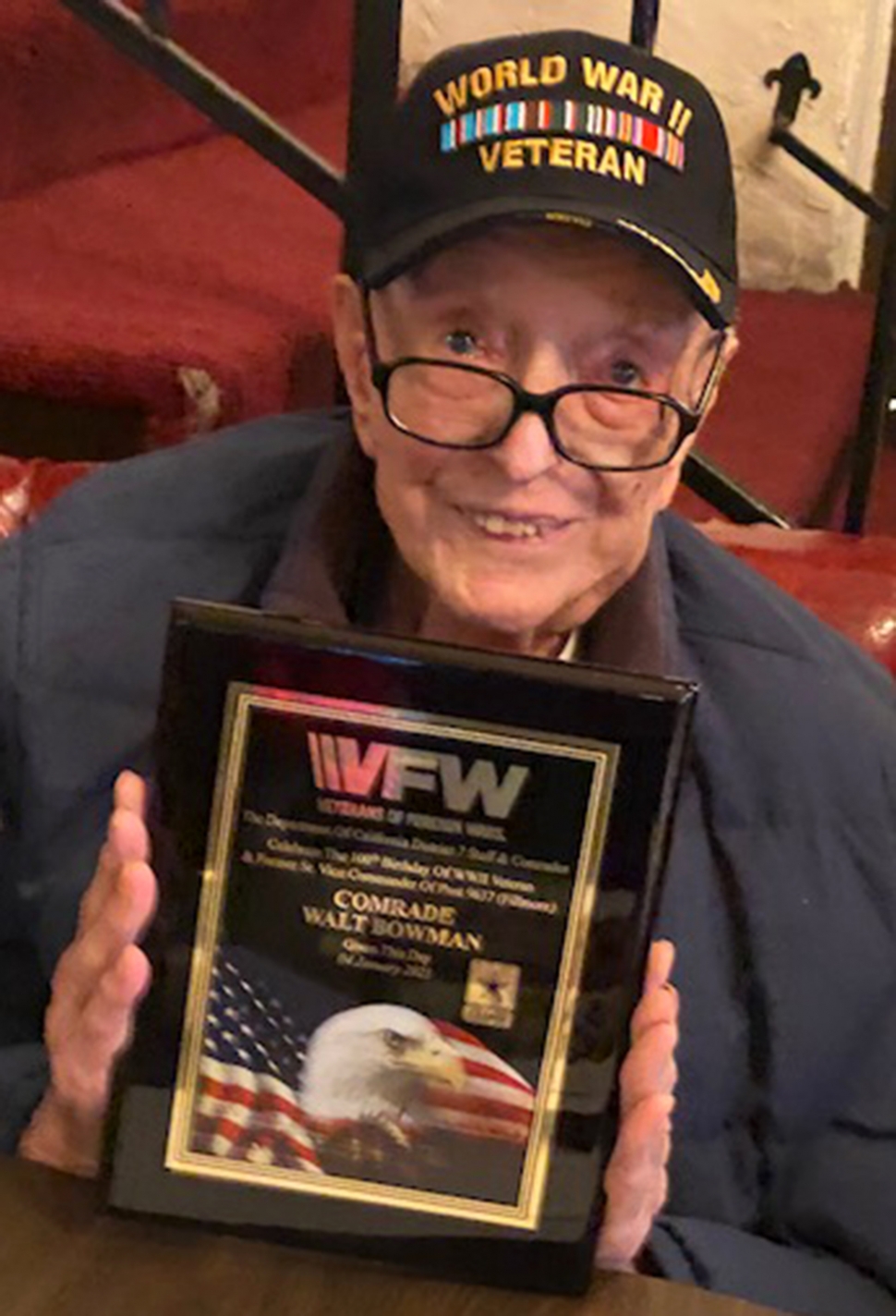 On January 4, 2023, Fillmore resident Walter Bowman was given a plaque commemorating his military service presented by the Veterans of Foreign Wars (VFW) District 7 Chaplain Allen Berry. Also in attendance and representing the Fillmore VFW Post 9637 were Tom Ivey (Post 9637 Quartermaster), Jim Mills (Post 9637 Commander), and Ismael Alonzo (Post 9637 Junior Vice Commander).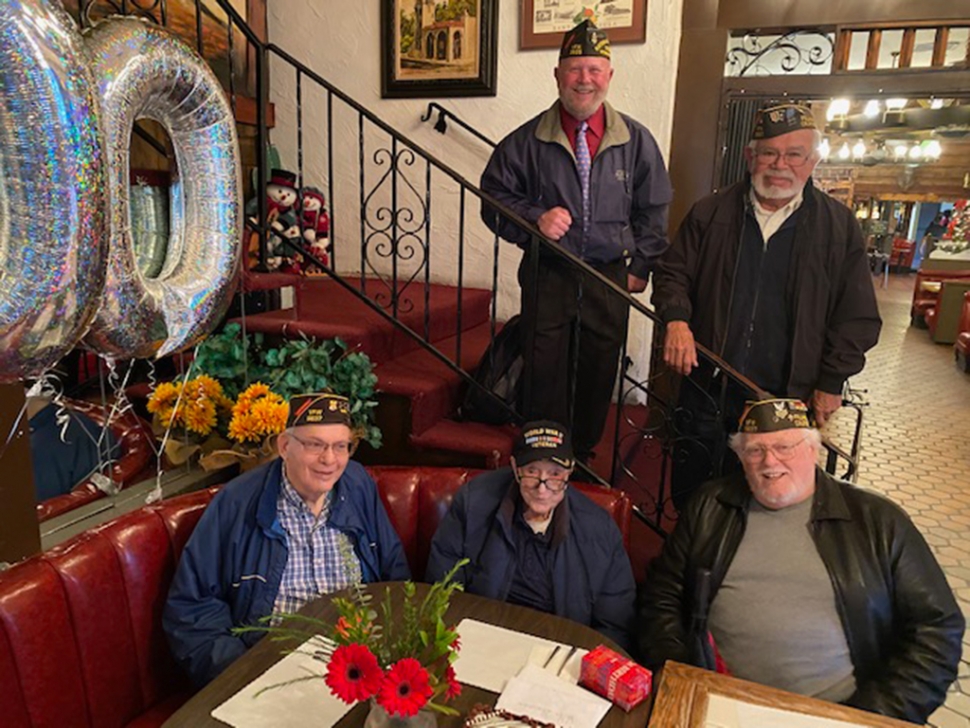 Members of the VFW brought gifts and awarded Mr. Bowman with a plaque commemorating his service.