Judge Releases Egedi Report
By Gazette Staff Writer — Wednesday, January 29th, 2014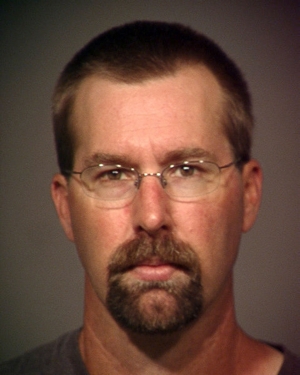 Pete Egedi
The Gazette has just acquired the complete record of Judge Montoya's decision in the Peter Egedi termination as Fillmore's fire chief. It was released weeks ago but only recently available to this paper.
Administrative Law Judge Joseph D. Montoya has upheld the termination of Peter Egedi as Chief of the Fillmore Volunteer Fire Department.
The Judge's order followed a lengthy and intensive investigation by both the Ventura County Sheriff's Department and District Attorney's Office.
The case began in March of 2008 when Patrick Maynard, a volunteer firefighter and City-paid Disaster Coordinator, confided to former Fire Chief Pat Askren that "he (Maynard) believed Respondent (Egedi) had acted improperly in the use of funds in the Department account." This issue was then taken to the City Finance Director, who referred it to the city attorney, who then brought it to the attention of the Ventura County Sheriff's Department.
The Sheriff's department investigated the issue and brought in the District Attorney of Ventura County who filed a criminal proceeding against Egedi. Following a nearly 3-year investigation, the District Attorney eventually dismissed the case on grounds that he believed that "...there were a number of problems of proof, and that the District Attorney did not believe the charges against Respondent (Egedi) could be proved beyond a reasonable doubt."
The subsequent civil case filed by Egedi against the city of Fillmore for his termination was submitted to the office of the Administrative Law Judge, Office of Administrative Hearings to challenge the legality of Egedi's termination by the city. After approximately 6 years (about 3 years following dismissal of the criminal case, a final order by Judge Montoya upheld Egedi's termination from his position as fire chief.
What follows is a portion of the complete, 59-page, record of findings of fact leading to Judge Montoya's order upholding the city's decision to terminate Egedi for cause.
This case has roiled the City of Fillmore for more than 6 years, creating a hostile atmosphere. It has cost the city many thousands of dollars, and the county hundreds of thousands. Many of those who were acquainted with the facts and allegations in this case were stunned to hear that the District Attorney's office decided to drop all charges, and elected not to refer the case to the Grand Jury. In light of Administrative Judge Montoya's findings of fact, their reaction was justified. According to the Judge, many thousands of dollars were misappropriated by the Egedis though it is not possible to determine the exact, total amount.
Among the Judge's findings of fact and legal conclusions are the following:
"It is clear the Respondent engaged in self dealing..."
His testimony was "...at once brazen and disingenuous..."
"Respondent has told contradictory stories..."
Much of Egedi's testimony was "...disproven..."
"...the money was given to her (Mrs. Egedi) by Respondent for her use in Las Vegas.
"The failure to account for a FEMA reimbursement in excess of $51,000."
"When the City closed the Department account, after Respondent was removed from his position, there was not enough money in the account to cover all of the allowances due to firefighters for the rest of the fiscal year. Just what happened to the $13,100 cannot be determined from the record."
"Respondent has not shown one iota of remorse during the hearing..."
This is only a small part of Judge Montoya's findings of fact. The entire record follows: