Invasive Mollusks Found At Lake Piru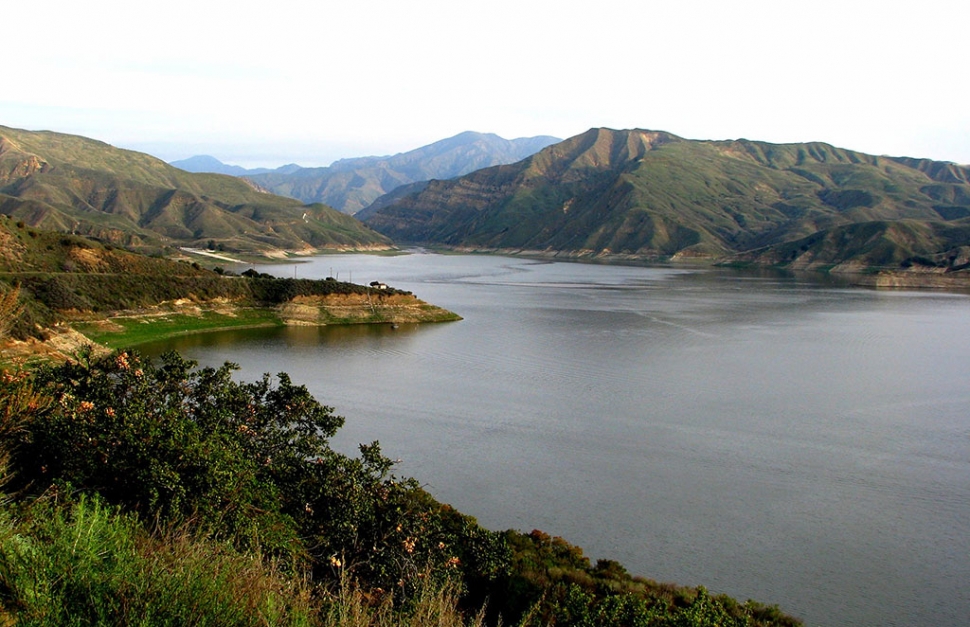 By Gazette Staff Writer — Wednesday, January 8th, 2014
United Water Conservation District officials are reporting the discovery of an invasive species of mussels at Lake Piru. District personnel discovered what appears to be suspicious aquatic bivalve mollusks attached to settling and monitoring devices placed at various monitoring locations on Lake Piru.
Samples of the suspicious findings were collected by California Department of Fish and Wildlife staff and sent to the Bodega Bay marine laboratory for analysis to determine if the samples might be one of two invasive species from the Dreissena family, including the quagga and or the zebra mussel.
Invasive species of mussels have long been a concern of water agencies throughout the Western United States, including agencies such as United Water, because of their impact on water system infrastructures, including piping and pumps. Invasive mussels such as the quagga mussel (Dreissena rostriformis bugensis) colonize rapidly on hard surfaces and can damage boat motors and clog water intake structures, such as pipes and screens.
Since 2008 United Water has been proactively conducting vessel inspections at Lake Piru to prevent the introduction of invasive aquatic species, particularly that of Dreissenid mussels. Lake Piru staff has conducted tens of thousands of vessel inspections and implemented various monitoring practices, including that of below-surface settling devices as part of their effort to stop the introduction of such species.
Pending lab analysis will reveal if in fact the findings are that of the dreissenid mussels. As a precaution, officials are advising all boaters visiting the lake that it could be infested with an invasive aquatic species and is asking that all boaters who visit lake Piru to conduct specific measures upon departure of Lake Piru and before entering a another body of water.
Those measures include inspecting all exposed surfaces, washing the hull of all watercraft thoroughly with hot water, cleaning and drying all live-wells and waiting at least five days in hot weather and up to 30 days in cool, moist weather before launching a vessel in another body of water.
Additionally, until further notice Lake Piru has suspended their joint aquatic invasive species tagging program with Castaic and Pyramid lakes and will not be tagging any vessels leaving the lake.
United Water General Manager Michael Solomon said, "While the discovery is not pleasant news, we do not anticipate that this will impact our ability to provide recreation services to our visiting public. We recognize that operational and environmental concerns exist with such a discovery and upon confirmation, United Water will be working with the California Department of Fish and Wildlife to comply with and implement any eradication and management practices necessary. As more information becomes available, we will keep our visitors apprised. We apologize for this inconvenience and ask for the public's help in preventing the spread of invasive species and ask for your continued assistance in protecting our water resources".
For more information on this matter please call the Lake Piru Park Service Officers station at (805) 317-8990.