I am proud of my little town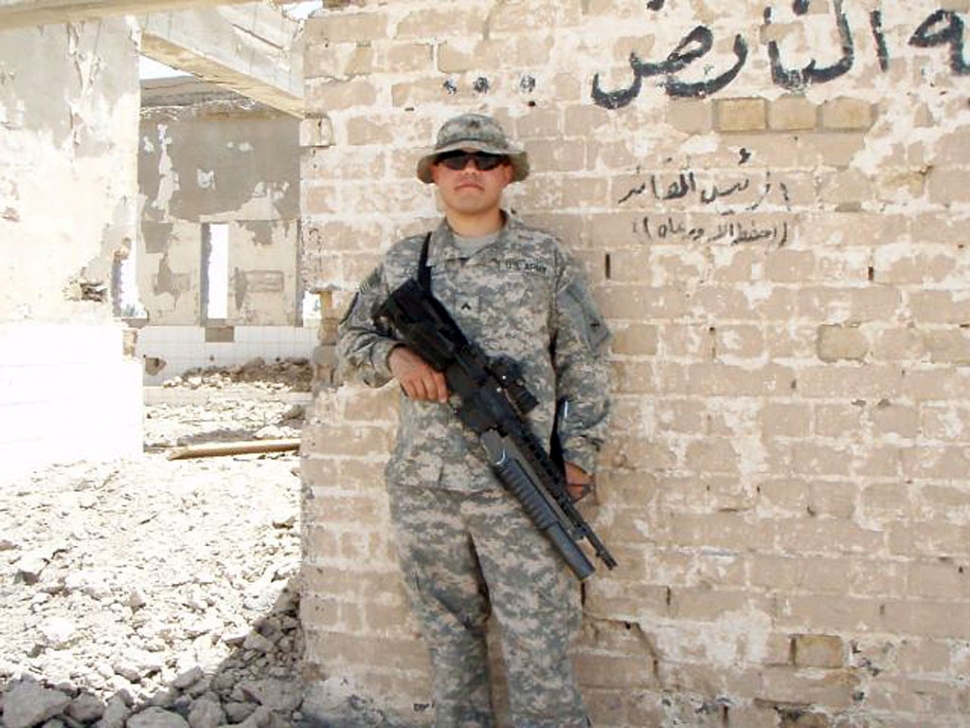 CPL Jesus T. Lomeli, United States Army
By Jesus T. Lomeli — Wednesday, July 9th, 2008
Here's a scoop from a life long Fillmore citizen who is currently deployed to Iraq with the US Army. My name is CPL Jesus T. Lomeli, son of Jesus and Elisa Lomeli, and older brother of former Miss Fillmore Yeseni Lomeli. I also have three other sisters, Susie, Briana and Deanna Lomeli, who are currently attending school in Fillmore and actively involved in the community.
I was born at Santa Paula Memorial Hospital and attended San Cayetano and Sespe Elementary schools. I attended Fillmore Middle School during the building process and graduated from Fillmore High School, Class of 2002. I then attended Oxnard College full time and worked at the local Dodge, Chrysler, and Jeep dealership in Fillmore. The financial burden of attending school was creating a problem and the first solution I came across was a GI Bill offered by the Army to pay for my schooling.
I enlisted in the Army in October 2003 and attended Basic Training in March 2004 at Ft. Jackson, South Carolina. Once I completed Basic Training, I attended Advanced Individual training as an Automated Logistical Specialist in Ft Lee, Virginia which I graduated at the top of my class being recognized as the Distinguished Honor Graduate. I was then stationed in Baumholder, Germany and have lived in Europe since. I deployed for the first time in 2005 in support of OIF III in the volatile Anbar Province on a Marine Base called Al Taqqadum. I returned the end of 2006 and was awarded an Army Commendation Medal, Combat Action Badge, Iraqi Campaign Medal and the Global War on Terrorism Medal.
I then spent another year in Germany on track to separate from the Army in March 2008 and return to California and finish my schooling. I was involuntarily extended by the infamous stop-loss and am currently deployed in support of OIF V at Forward Operating Base Hammer in Eastern Baghdad. I am currently assigned to the Convoy Security Platoon and provide security in Combat Logistics Patrols through downtown Baghdad. I am on my second tour in Iraq assigned to the 47th Forward Support Battalion, 2nd Brigade Combat Team, 1st Armored Division.
I am currently taking on-line college courses, working on completing my BA. Once I am done with this tour I am separating from the Army and pursuing a career in the medical field. I have every intention of returning to Fillmore once I am ready to start a family.
I have seen a lot of the continental states, many European countries and parts of Southwest Asia, and nothing compares to the weather, scenery, and community that Fillmore has to offer. I am proud of my little town and can't wait for this tour to end so I can once again become a permanent resident of Southern California.
CPL Jesus T. Lomeli, 1AD 2BCT 47TH FSB, US Army. P.S.: If any community members would like to contribute any care packages, as hygiene and other items become hard to come by they can mail them to: Convoy Security Platoon, B CO 47TH FSB, 1AD 2BCT, APO, AE 09308.