Hydrochloric Acid Spill causes concern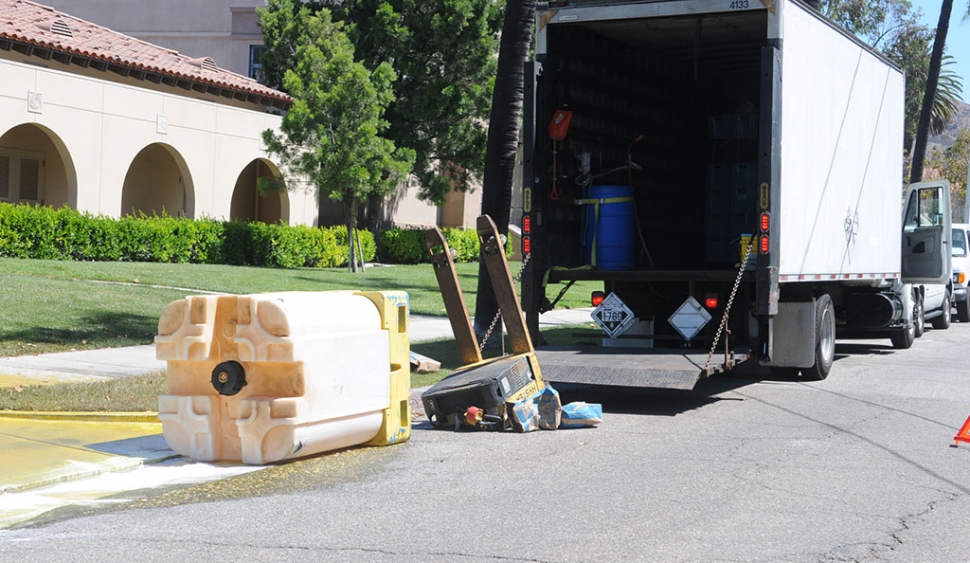 By Ventura County Sheriff Department — Wednesday, September 4th, 2013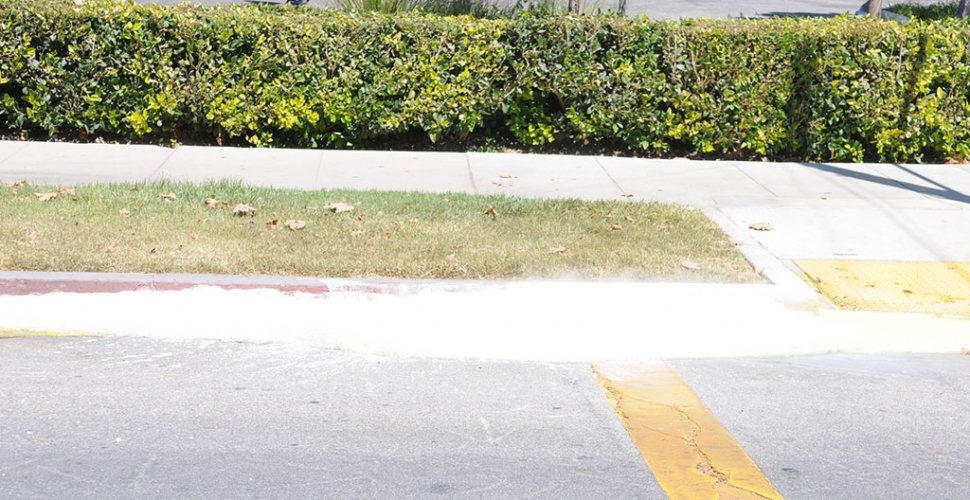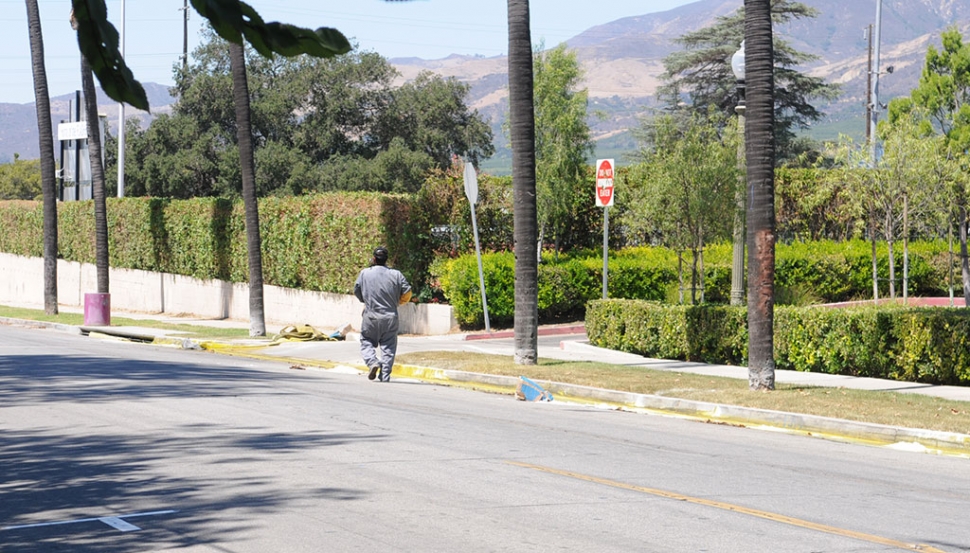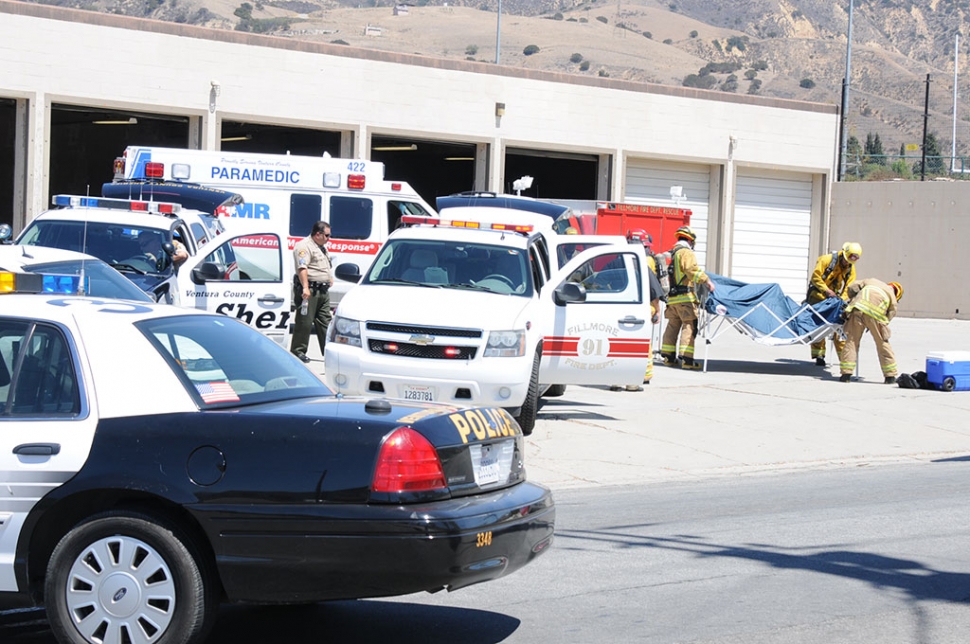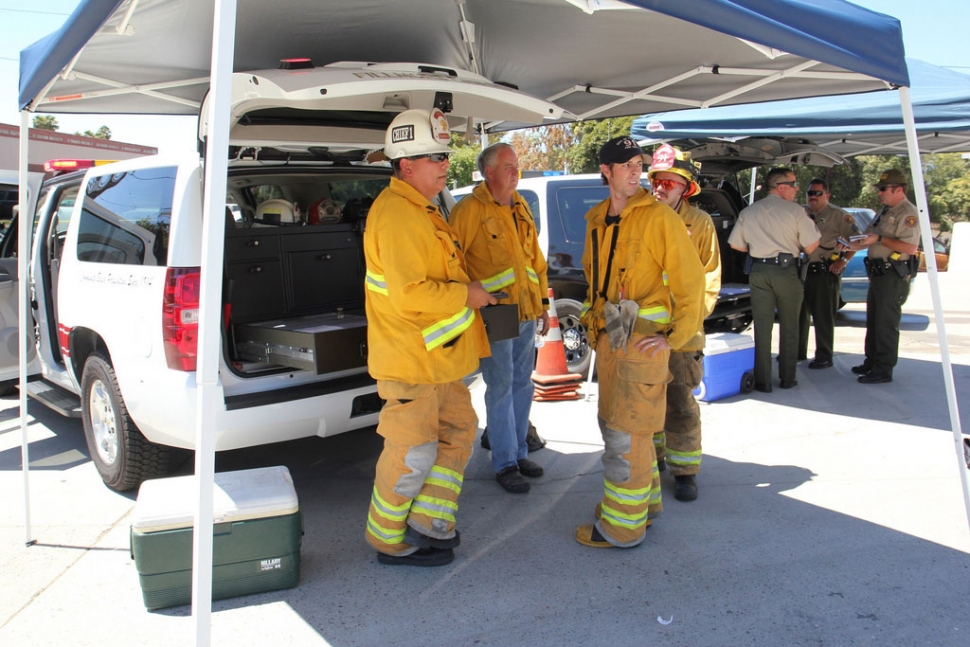 Photo by Sebastian Ramirez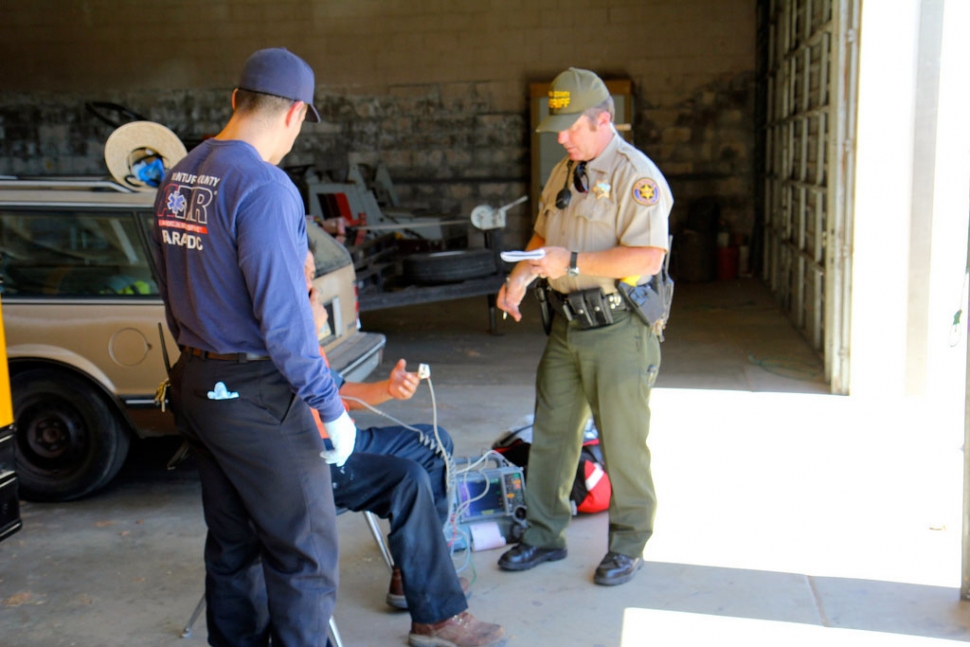 Photo by Sebastian Ramirez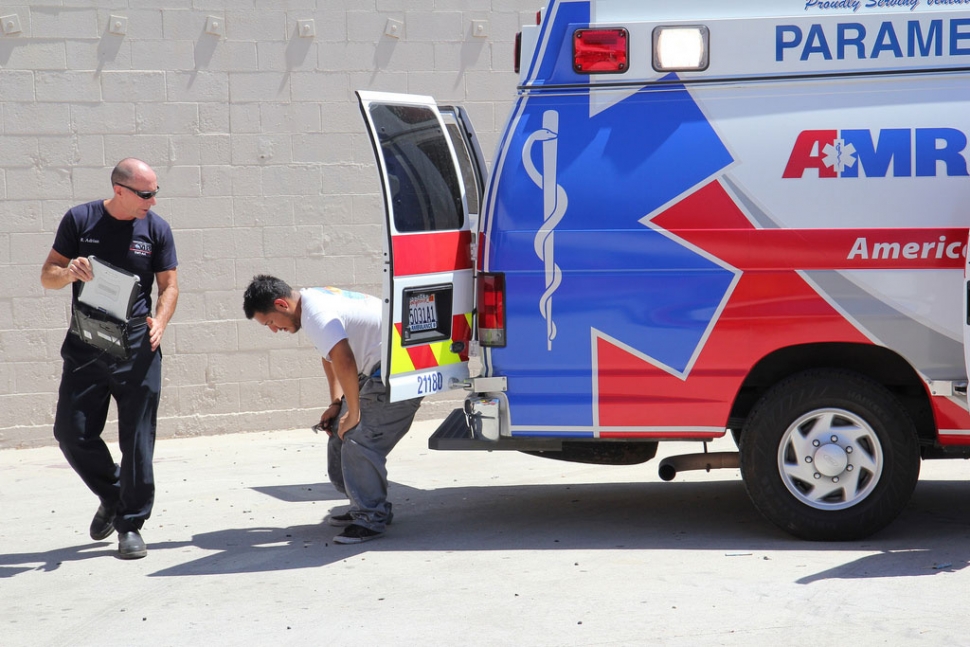 Photo by Sebastian Ramirez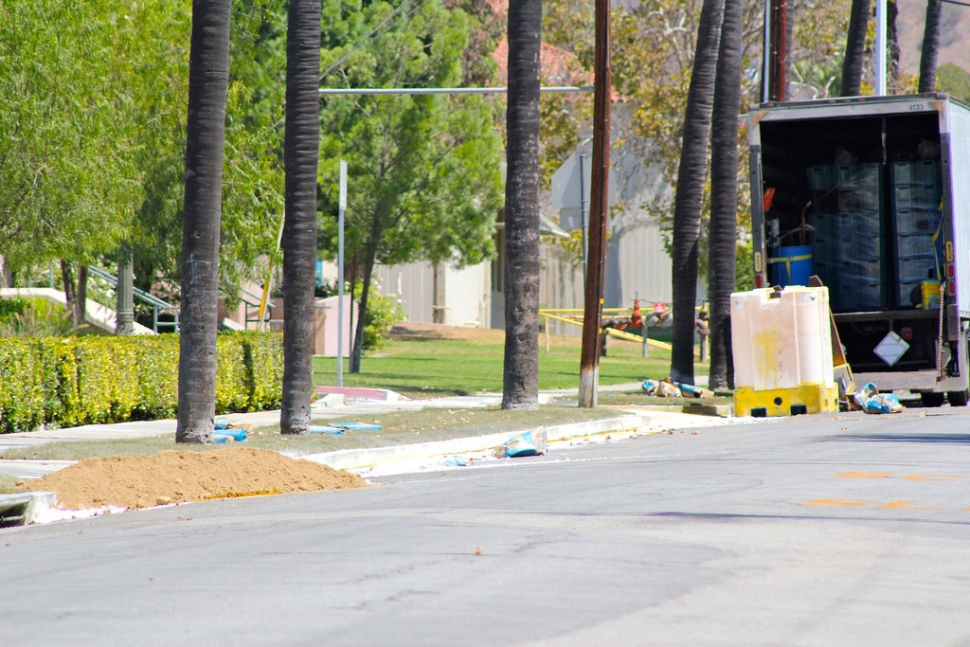 Photo by Sebastian Ramirez
On August 29, 2013 at about 11:55 A.M., the Fillmore Fire Department and the Fillmore Police Department were dispatched to a report of a spill of Hydrochloric Acid in the 500 Block of First St.
The incident unfolded when a private company was delivering the chemical to the city swimming pool. The pallet jack used by the company employee to transport the chemical from the delivery truck to the swimming pool, malfunctioned. The chemical spilled on the ground. The private company was able to contain approximately 150 – 180 gallons. It's estimated that another 100 gallons flowed into the storm drain. At the time of this release, a specialized chemical clean-up crew was responding to assist with the clean-up.
Fillmore High School is located near the spill and was secured for a short period of time. No students or faculty were injured. The company worker and a City of Fillmore worker sustained minor injuries and were transported to a local hospital for treatment.
Nature of Incident: Chemical Spill
Report Number: 13-19341
Location: 500 Block First St. Fillmore, Ca. 93015
Date & Time: August 29, 2013 @ 11:55 A.M.
Unit(s) Responsible: Fillmore Fire Department / Fillmore Police Department
Prepared by: Detective Taurino Almazan
Media Release Date: August 29, 2013
Follow-Up Contact: Sergeant Anthony Aguirre
Approved by: Captain Patti Salas
Ventura County Crime Stoppers will pay up to $1,000 reward for information, which leads to the arrest and criminal complaint against the person(s) responsible for this crime. The caller may remain anonymous. The call is not recorded. Call Crime Stoppers at 800-222-TIPS (8477).