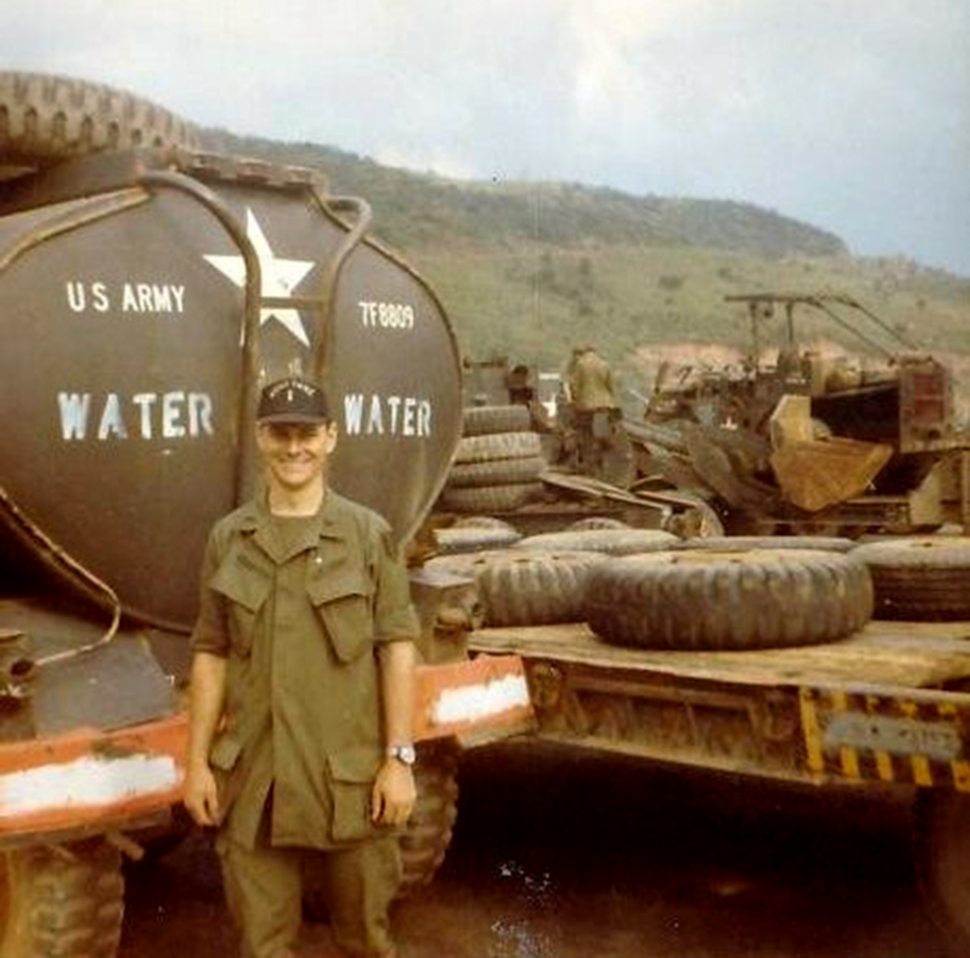 Dick Richardson in Vietnam. Photos courtesy Fillmore Historical Museum.
By Gazette Staff Writers — Thursday, May 26th, 2022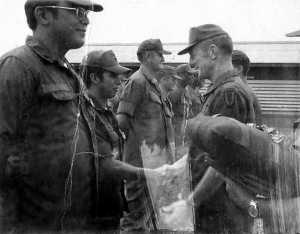 Johnny Hurtado, receiving distinguished Flying Cross for a rescue mission on June 8, 1972.
Courtesy Fillmore Historical Museum
During World War II Painter James, a local painter and decorator, invited military personnel and trainees from all around California to be hosted by local families for holidays and weekends. He also created an extensive collection of over 300 photos of Fillmore men and women who were in the military. These photos were displayed in different locations around town including Briggs Hardware Store and the Memorial Building. The collection now hangs in the downstairs hallway of the Fillmore Historical Museum.
The Museum volunteers would like to update and add to this collection with photos of local individuals who served during the Korean/ Viet Nam Era or later conflicts. Working from a list of Fillmore/Piru veterans provided by the local Veterans of Foreign Wars we have found corresponding photos in Fillmore High School's Copa de Oro yearbooks. A few generous residents have shared other photos and materials. If you know someone who was in the military during these conflicts please let us know. We would like to connect with them, see their photos, and hear their stories. Our email is fillmore.museum@gmail.com, or you can call us at 805-524-0948.