Hemp Production & Towne Theatre on Council Agenda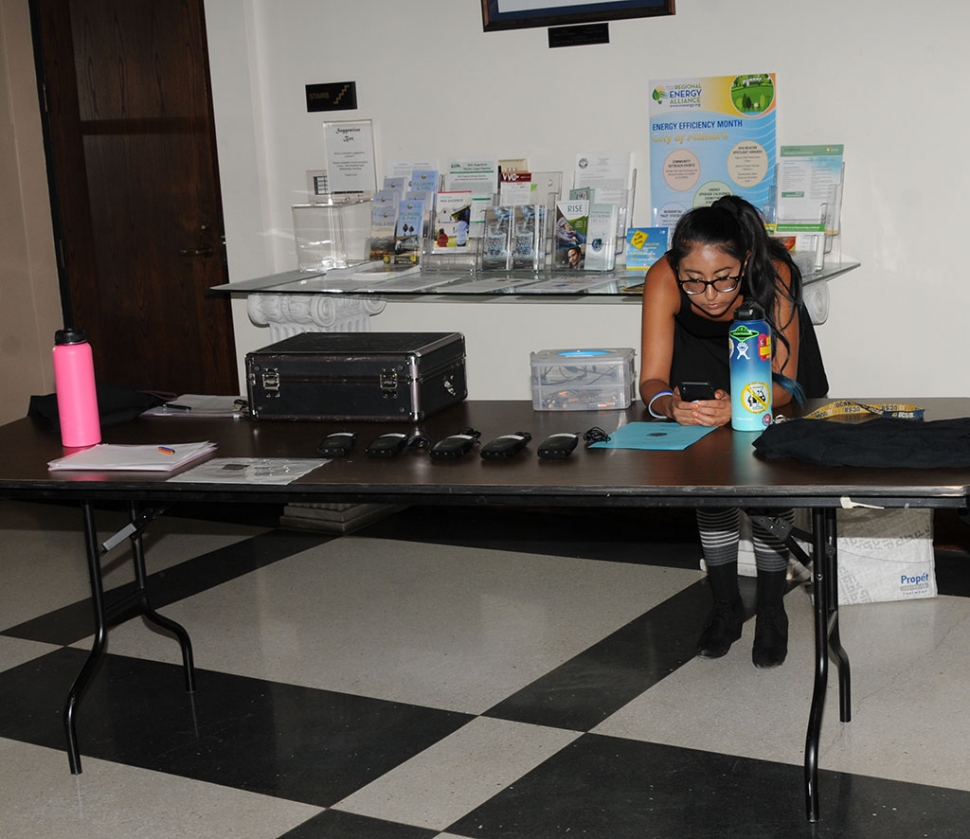 [Editor's Note: At $7,000 a year, the City of Fillmore is, once again, providing Spanish translation for Council meetings. Tuesday's City Council meeting was poorly attended. Two attendees had ear phones on and listened to a translator sitting in the back of the council chamber. This is a particularly wasteful expenditure of city money. It is also a major distraction. Listening to council proceedings from the dais, the translation sounds like an echo. The front TV screen is also dedicated to Spanish viewing or is shut down, like Tuesday's meeting. This setup has been tried several times over the years. It's always been a nuisance to cater to a handful of non-English speaking residents (often actually English-speaking). The answer - learn English or come with your own English-speaking friend to assist you. Why should 99 percent of the audience be inconvenienced and distracted!]
By Gazette Staff Writer — Wednesday, August 28th, 2019
Ventura County Deputy Agriculture Commissioner Andy Calderwood gave a presentation on Ventura's now legal industrial hemp, approved in 2018. He mentioned that George Washington grew hemp on his farm for cordage. The county has approved about 4,000 acres for the production of hemp. Three of four crops can be produced in hot house environments. They can produce 5000 pounds per acre. It has an odor similar to marijuana. Certain oils such as CBD can be derived from this plant.
8-B Planning Commission's recommendations were accepted by the City Council, to wit: 1.Submit comments about amending the Downtown Specific Plan. 2.Direct City Staff to develop a Request Proposal and budget for City Council approval to select a consultant to update the Downtown Specific Plan.
8-C Council concluded that electric and natural gas technologies are available to achieve the climate goals and "we should be able to maintain local control and not be forced to use one source of energy over another". Staff's recommendation was approved to maintain local control of energy solutions.
8-D Staff recommended that the City Council: 1. Adopt the attached Resolution 19-3734 authorizing the City Manager to file a claim with the Ventura County Transportation Commission for the allocation of Transportation Development Act Funds for Fiscal Year 2019-20; and2. Approve the attached Budget Adjustment to recognize the actual TDA funding to be received for the FY 2019-20 budget. Council approved Staff's recommendation.
8-E REQUEST FOR DIRECTION REGARDING BILLING ISSUES. This lengthy agenda issue is available on the city's website. It concerns the method city should use to bill different groups for activities.
8-F TOWNE THEATRE. City Council, acting as the Successor Agency Board of Directors, providing comments and direction regarding the RFP for the Towne Theatre. City Council/Successor Agency Board authorized staff to solicit offers from private parties to purchase the Towne Theatre.