Healthy Family Farms expands operation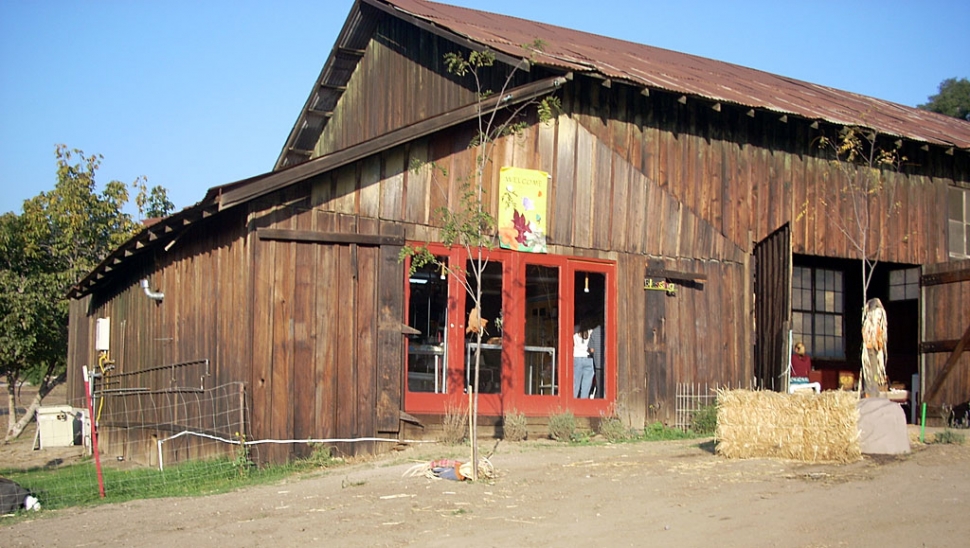 The operation recently moved from 30 acres in Fillmore to 124 acres in Wheeler Canyon.
By Margie Bartels — Wednesday, December 10th, 2008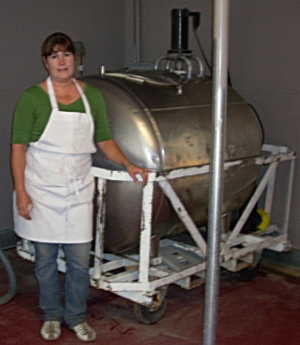 Fillmore's Sharon Palmer owns and operates Healthy Family Farms.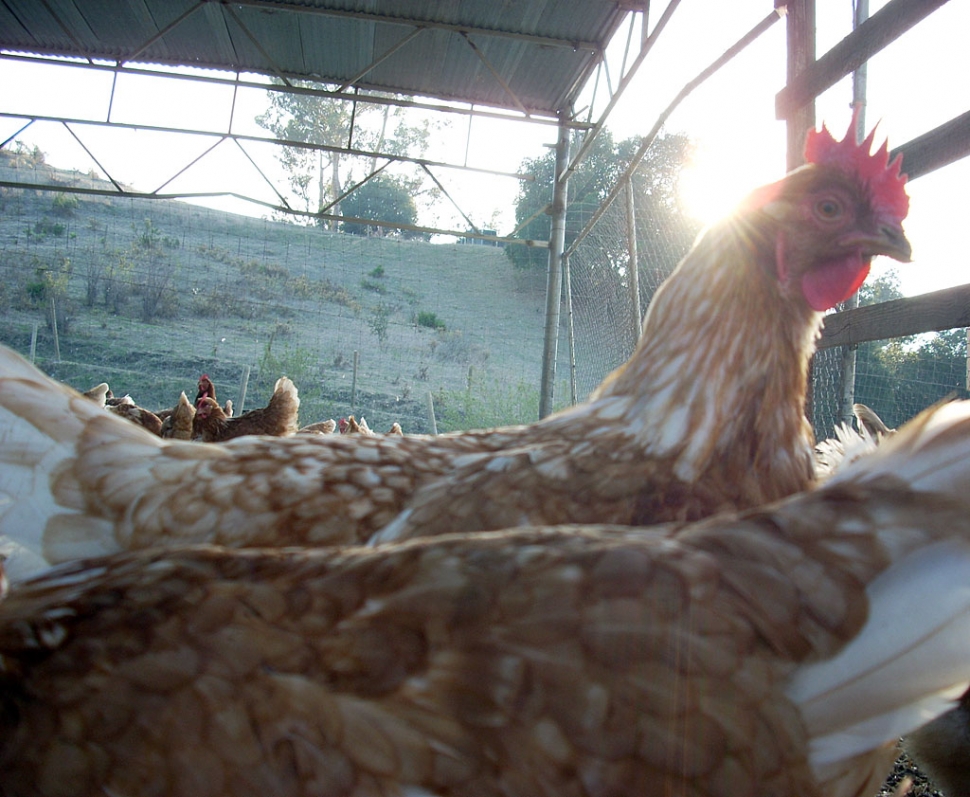 Tucked away against a hillside three and a half miles down Wheeler Canyon Road outside of Santa Paula, you will find Healthy Family Farms, owned and operated by Sharon Palmer. Sharon moved her farm operation from thirty acres in Fillmore to this 124-acre location about seven months ago, to expand her operation and to take advantage of cooler temperatures. Sharon raises a variety of poultry, including chickens and ducks, plus seasonal turkeys. A large herd of Saanen-Nubian goats provides artisan cheese. Lamb is also seasonal. All animals are fed an organic, vegetarian-based diet, free of corn and soy; they are free-range, meaning they are free to roam within their enclosures and are not confined to "factory farm" type cages. Sharon says they are in the process of adding a greenhouse fodder system in order to become fully sustainable. She is also planning to plant an orchard with apricot and sugar pear trees, where her poultry herds can run around freely.
The Sunday before Thanksgiving, Sharon was hosting "Harvest Day" at the farm. Ventura County residents who had pre-ordered a turkey arrived to pick them up and to wander around the farm on a self-guided tour of the barns, animal facilities, and cheesemaking room. Fresh, organically-grown vegetables for sale were beautifully displayed, along with flower bouquets of fall colors. Eggs and artisan goat cheese were also for sale. Many had made it a family outing; some children were seeing real, live farm animals for the first time. Sharon proudly said that their animals are all cared for like part of the family, and are processed humanely by small processors.
Sharon began humane and organic farming in 2003 after visiting a food processing plant where animals were mistreated and pumped up with antibiotics. She determined to raise food for her own family and for others who appreciated locally- and organically-grown meat, eggs, cheese, and produce. She and her children work the farm together, each having their own daily chores. Sharon sells her farm goods at most area Farmer's Markets, so you can find her at the Wednesday and Saturday Markets in Ventura and the Sunday Market in Ojai.
Knowing where and how their food is grown and the farmer that grew it is becoming more and more important to many families. Trucking and shipping food products from long distances only increases their costs and degrades their quality. "Buy fresh, buy local" is becoming the new motto. Those of us who live in California and in Ventura County are fortunate to have most everything we need grown right here. Healthy Family Farms is part of this new push for sustainable and local eating, so visit them at a Farmer's Market soon, or contact them at HealthyFamilyFarms@gmail.com.