Happy Birthday Margaret!!
By Gazette Staff Writer — Wednesday, May 6th, 2020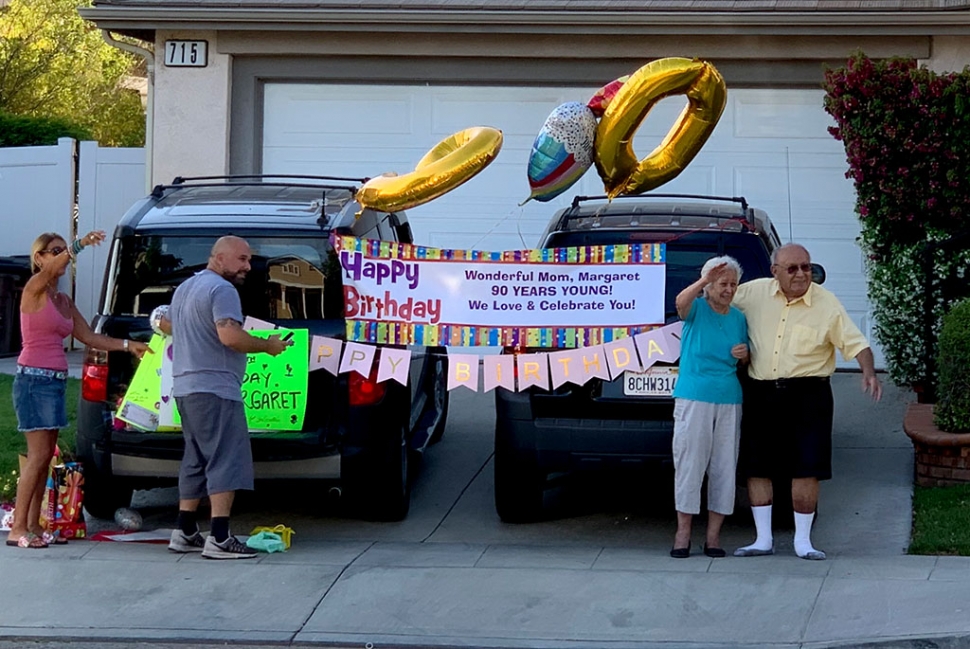 A drive-by birthday parade helped Margaret Torres celebrate her 90th birthday on Tuesday, May 5th. Honking cars covered in birthday banners and balloons drove by her home for a half hour, bringing her flowers, gifts, and love. Margaret has been bringing tasty happiness to Fillmore for 40 years with her popular restaurant "Margaret's Cocina". She is pictured with her husband Rudy waving to her many friends. Happy Birthday, Margaret!