Happy 103rd Birthday Florene Data!
By Gazette Staff Writer — Thursday, June 4th, 2020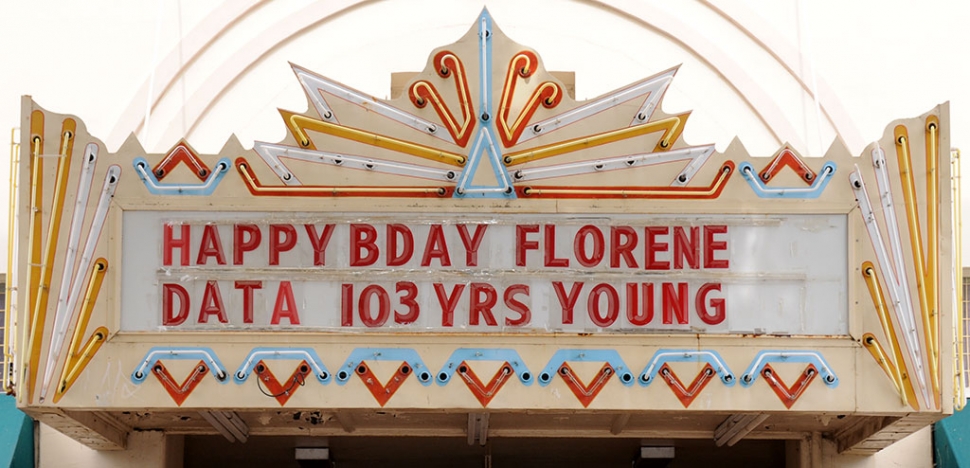 Florene Data turned a century-plus-three in May and Fillmore wants to help her celebrate. On Monday, June 8, at noon in front of Fillmore City Hall, come wish Florene a happy birthday! Instead of gifts, please go by a dollar store and pick up something patriotic; a flag, a hat, anything red, white & blue and gift it to her. Florene is famous for driving around Fillmore in her scooter, complete with the American flag flying in the wind as she cruises down Central Avenue. Fillmore's Towne Theatre marquee sends the message we all want to deliver to Florene HAPPY BIRTHDAY!