FUSD Board Meeting Highlights
By Gazette Staff Writer — Wednesday, August 7th, 2019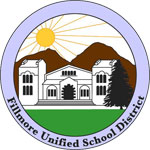 Fillmore Unified School District
Board meeting highlights for the Fillmore Unified School District
45 Day Budget Update
The Governing Board received a presentation on the 45 Day Budget Update. Presentation was delivered by Assistant Superintendent, Andrea McNeill and Director of Fiscal Services, Martha Corona.
Approve Adoption of Core/Basic Materials
The Governing Board approved the adoption of the following textbook, teacher's edition and instructional materials for Spanish III. The textbook, iAvancemos! 3, is the companion textbook for the series of iAvancemos! 1 and iAvancemos! 2, Fillmore Unified School District's current adoption, published by Houghton Mifflin Harcourt.
Approve Transportation Advisory Committee
The Governing Board approved the career technical education advisory committee. The purpose of this committee is to develop recommendations on the pathway program and to provide liaison between the district and potential employers.
Approve Resolution No. 19-20-02 Assignments of Teachers Who Are Teaching Outside of Their Credential Authorization Or On An Emergency Permit
The Governing Board adopted Resolution No. 19-20-02 approving the teacher assignments as listed on the attached report for teachers working outside of their credential authorization.
Personnel Recommendations
The Board approved all personnel recommendations including new hires, promotions, resignations, and leaves.