Fourth of July Holiday Weekend Extra Patrols: $1,000 Fine for Discharge of Illegal Fireworks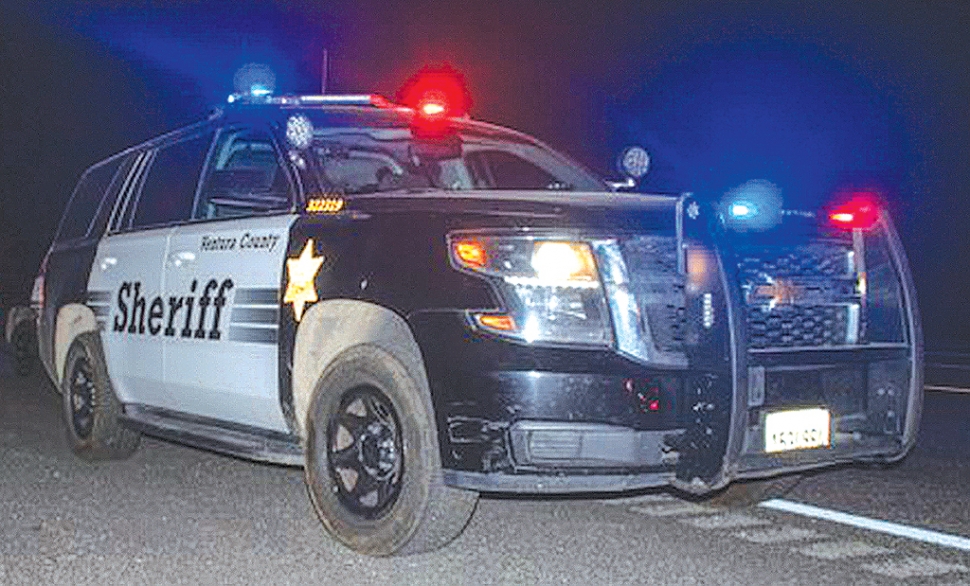 The Fillmore Police Department wants to remind residents to use Safe & Sane fireworks; there will be extra patrols for the holiday weekend. Photo credit Angel Esquivel—AE News.
By Ventura County Sheriff Department — Wednesday, June 22nd, 2022
The Fillmore Police Department encourages residents celebrate responsibly the Fourth of July weekend with consideration for the safety of all members of the public and their respective property. With the anticipated increase of the city's population during the festivities, in addition to the inherent dangers associated with illegal fireworks, the Fillmore Police Department will have extra patrol deputies deployed throughout the city of the Fillmore over the holiday weekend.
The Fillmore Police Department wants to remind residents of the following information pertaining to illegal fireworks and the fines associated with these crimes:
"Safe and Sane" fireworks, bearing the seal of the State Fire Marshal, can be legally sold, possessed, and enjoyed in the city of Fillmore between 12:00 PM, June 28th, and 12:00 PM, July 5th.
Violators may be cited for violating city municipal codes and are subject to a $1,000.00 fine, for possessing illegal fireworks or may be arrested for more serious offenses. If you witness any illegal firework activity, please call the Fillmore Police Department at (805) 524-2233 or, if there's an immediate threat to life or property, 9-1-1.
The Fillmore Police Department encourages citizens to immediately report suspicious activity, illegal fireworks, and crimes they come across by calling 9-1-1. The Ventura County Sheriff's Office would like to thank members of the public for their on-going support and due diligence in providing information to assist our agency. We are better at what we do because of our community partnerships.
Join us in the fight on crime by following us on twitter @fillmoresheriff, Facebook, Instagram @VCSHERIFF, and with Nixle by texting your zip code to 888777 to receive local law enforcement and public safety alerts and advisories.
Community: News Story - Fourth Of July Holiday Weekend Extra Patrols
Nature of Incident: Fourth of July Holiday Weekend / Extra Patrol
Location: City of Fillmore
Date & Time: June 28 through July 05, 2022
Unit(s) Responsible: Fillmore Police Department
Prepared by: Detective Sergeant Hollowell
Approved by: Captain Garo Kuredjian
Ventura County Crime Stoppers will pay up to $1,000 reward for information, which leads to the arrest and criminal complaint against the person(s) responsible for this crime. The caller may remain anonymous. The call is not recorded. Call Crime Stoppers at 800-222-TIPS (8477).