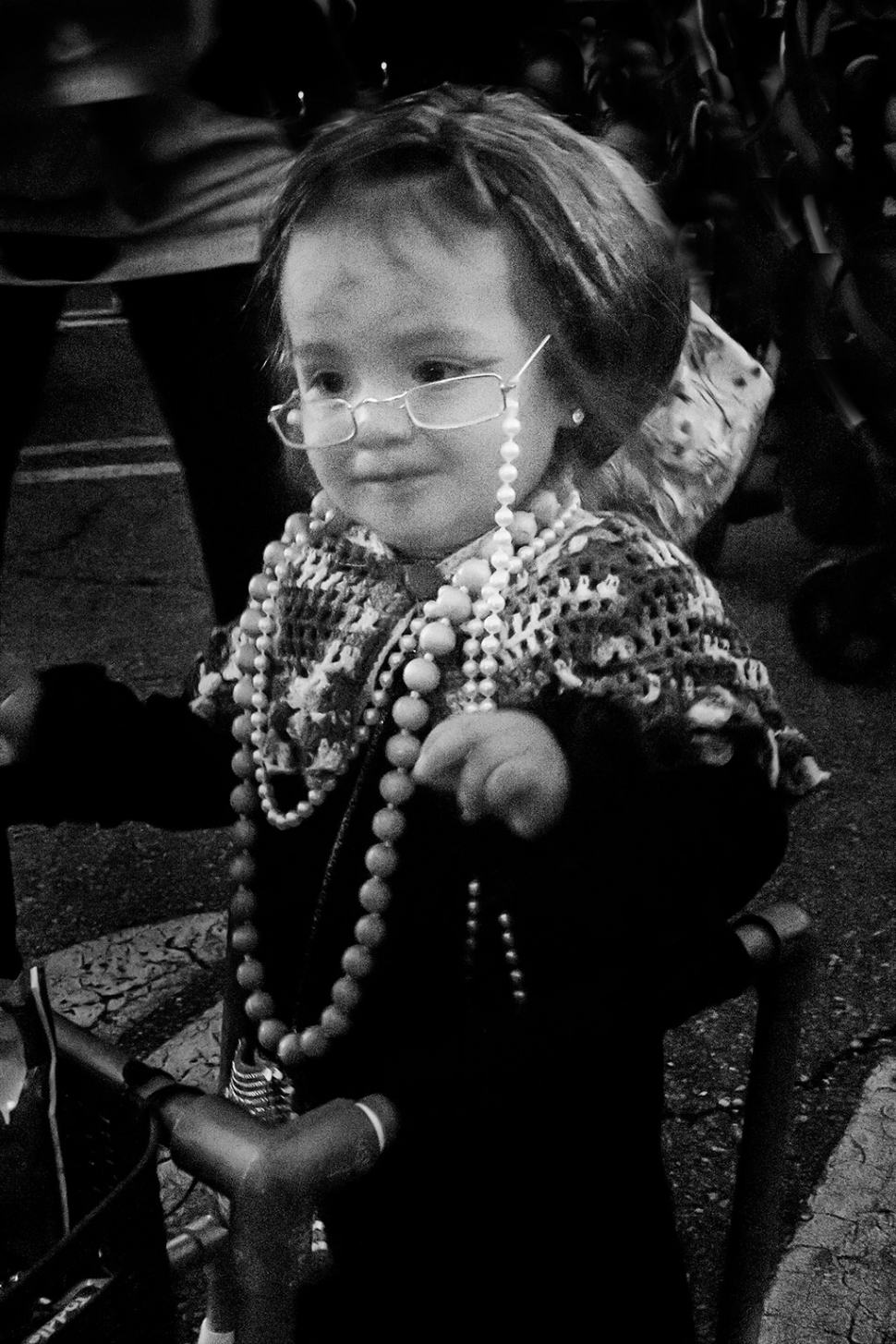 Photo of the Week: "Gray haired young girl strolling the street at Trunk or Treat Halloween night" by Bob Crum. Photo data: Canon 7DMKII camera, manual mode with Tamron 16-300mm lens @28mm. Exposure; ISO 16000, aperture f/10, shutter speed 1/60 seconds.
By Bob Crum — Wednesday, November 6th, 2019
'A' or 'P' & Lumimuse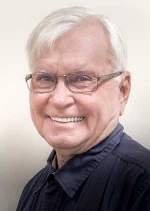 Bob Crum
Emails floweth forth, rushing on the cyber river with a voracious torrent. Actually, given the message from Glen P., a trickle was preferred. Glen P. is upset. He wrote to say that he puts his camera on 'A' (Automatic) mode but then can't adjust the aperture or shutter speed to get a correct exposure. Hm, I thought 'A' mode meant automatic mode. Aha, dictionary.com says: 'Automatic'; (aw-tuh-mat-ik), having the capability of operating independently. Glen, it's like your Ferrari 488 GTB. Put the automatic transmission in 'Drive', mash the pedal and go! The tranny shifts automatically, right? Your camera is like that. Frame the composition to suit, mash the shutter button and whoosh, the camera's computer shifts the aperture and shutter speed automatically for proper exposure! Eazy peazy. In 'A' mode, even phonetographers can make exquisite photos with a camera! Or not.
Why not use 'A' mode all the time? Because 'A' mode doesn't always produce the desired photo. The camera doesn't know whether or not the subject is moving or that I might want more depth-of-field than provided. According to embedded algorithms, the camera sets arbitrary lens aperture and shutter speed settings to achieve a proper exposure.
But, 'A' mode is significant when learning the exposure triangle-aperture, shutter speed and ISO. Make a photo in 'A' mode and check the settings the camera chose. Study the image depth-of-field, brightness level, blur if present if the subject is moving, etc. Practice enough and you'll soon know a lot about the exposure triangle.
Glen was also puzzled between 'A' mode and 'P' mode. Not surprised, considering that it's one of the most asked questions. 'A' mode is an entirely hands-free operation. Exposure is automatic and determined by the camera's computer. The camera's light meter measures the light entering through the lens and adjusts shutter speed and the lens aperture. In 'P' mode, many (not all) cameras provide a few exposure options depending on the shooting circumstances. Varying 'ISO' is one such option to compensate for situations like shadows, or snow scenes and such. Another option is 'Exposure Compensation' (EC) for minor exposure adjustments. I use EC a lot for mermaid portraits.
I suggest that photographers with a new camera (read the manual) and begin shooting in 'A' mode. After gaining an understanding of the exposure variables, advance to 'P' mode and play with ISO options to further your understanding of the exposure triangle. After accumulating sufficient time operating the camera, you'll be ready to go all out and take total control of the camera in 'manual' mode. You'll feel like you're being released from a straight jacket.
The Halloween Trunk or Treat event was another fantabulous event providing a cornucopia of photo ops. And don't we learn from past photo endeavors? Because flash photography is not applicable at such events, Trunk or Treat was a fortuitous opportunity to use my Manfrotto Lumimuse 8 LED light. This mini light mounts on the camera's hot shoe. Unlike a flash, the Lumimuse is a constant light source and controllable. A four-step dimming control regulates the light intensity. It worked about 50% of the time. Problem was selecting the right intensity on moving subjects while framing the photo. Eventually the Lumimuse got knocked off the camera by a roving rhino and broke. Sigh!
Selecting a photo of the week was a struggle. Ultimately decided on this lovely little girl dressed as grandma. So adorable! Because it's a night photo, I decided to use a B&W preset in Lightroom for an 'old photo' look which included some film grain to fit the 'old lady' theme. Creativity rules!
Send comments, suggestions or questions to: focusonphotography@earthlink.net