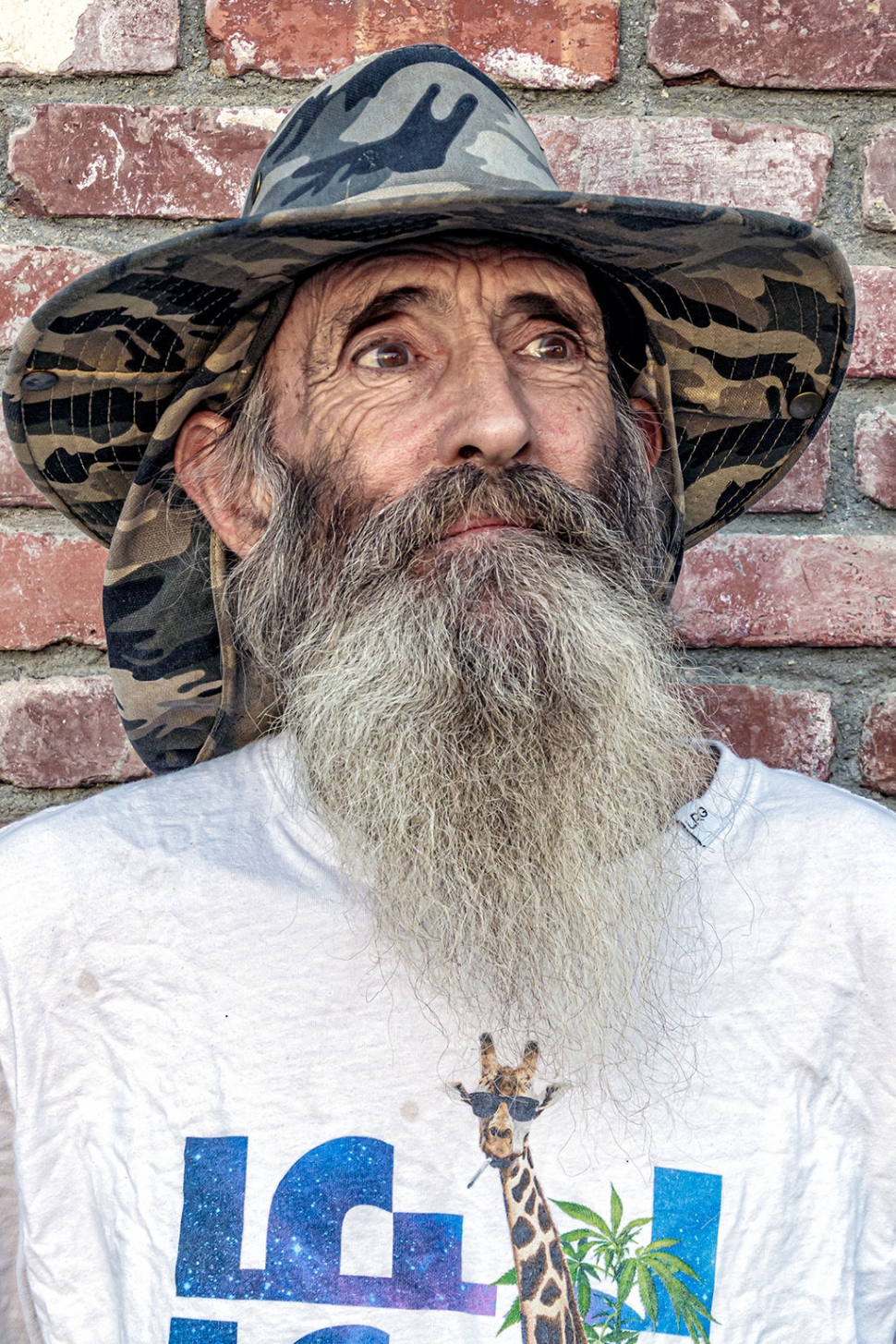 Photo of the Week: "My friend John" by Bob Crum. Photo data: Canon 7DMKII camera, Tamron 16-300mm lens @48mm. Exposure; ISO 500, aperture f/11, 1/80 second shutter speed.
By Bob Crum — Wednesday, October 16th, 2019
Green to blah!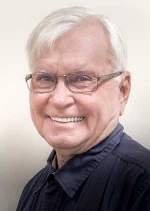 Bob Crum
'Tis the autumn season and reminiscing often leads to waxing whimsical. I grew up in a small New Jersey farming community. To the north of home, a raw unmolested forest of deciduous trees stood protected by thorny briars. On my hands and knees, my dog King and I would crawl through the briars to the secret path that led to our oasis along Shalk's creek. Every autumn, the landscape became the canvas upon which nature painted vivid scenes. Imagine an eyeful of colorful scarlet oak, vivid yellows from tulip poplars, and the golden leaves of black hickory. This potpourri of brilliant colors is much too majestic to be observed with a glance and dismissed. Enthralled with the essence of Mother Nature's creativity, my dog King and I would spend as much time as my mother would allow at a clearing in the forest along the creek. Occasionally a trout would break water leaping to catch an insect. Squirrels often joined us. Songbirds provided the melody, in G# of course. There is little that massages the feeling of awe better than such an experience.
Back at the house, mom's constant command: Bobby, rake the leaves! The unspoken reward: A leap into the giant pile I made. Giggles guaranteed! And I can still feel the cushioned landing. And smell the aroma of crushed leaves. Ah, sentimental and wistful affection for my childhood days. But I digress.
That was then and before I had a camera. Nevertheless, the memories remain as vivid as the colors. Green trees presently predominate here in Fillmore. Some leaves on the sycamore trees are beginning to turn, many dislodged by the recent Santa Ana breeze. But sycamore leaves don't turn a vibrant color. They simply go from green to blah. The only thing more depressing is not winning the Power Ball lottery.
Dazzling displays of autumn colors in Southern California are rare. However, the eastern Sierra is replete with color galore. Mono County woodlands provide some of the best golden-orange-crimson autumn colors in the western United States.
The Mono County website (monocounty.org) declares that the time to go is now. "Travel to Rock Creek, Mammoth Lakes, the June Lake Loop, Yosemite (Tioga Pass), Lundy Canyon, Bridgeport, Sonora Pass and beyond to see fall colors at their finest." Find hotspots at http://tinyurl.com/yyr5j5dv. Though my yearning to go is intense, previous commitments prevent it. Because the colors of autumn are a short season, not sure I can engage this year.
Tips for compelling photos of fall foliage. First, a dedicated camera is the tool of choice. A polarizing filter on your lens will enhance the vibrant colors. If you're at a creek, wet leaves on the bank shot with a polarizing filter make killer photos.
Light and weather are significant factors. Don't let overcast skies discourage you. Such conditions provide saturated colors. Overcast light will reduce harsh shadows and highlights bringing forth lovely colors that bright sun often dampens. Wait! If you prefer super shadows and highlights, direct sunlight will increase the tonal range with a touch of drama. And don't quit shooting too early. The blue hour, right after sunset or just before sunrise, often adds a delectable blue/purple hue to fall foliage. The golden hour - the hour after sunrise and before sunset - often adds a luscious touch of gold to the leaves.
Blue hour, golden hour, high noon, or any tick-of-the-tock: If there's light, I take delight in shooting what I behold. Go and make photos of fall foliage and send me your best photo!
The photo of the week is of John, made during the recent downtown photo walk.
Send comments, suggestions or questions to: focusonphotography@earthlink.net