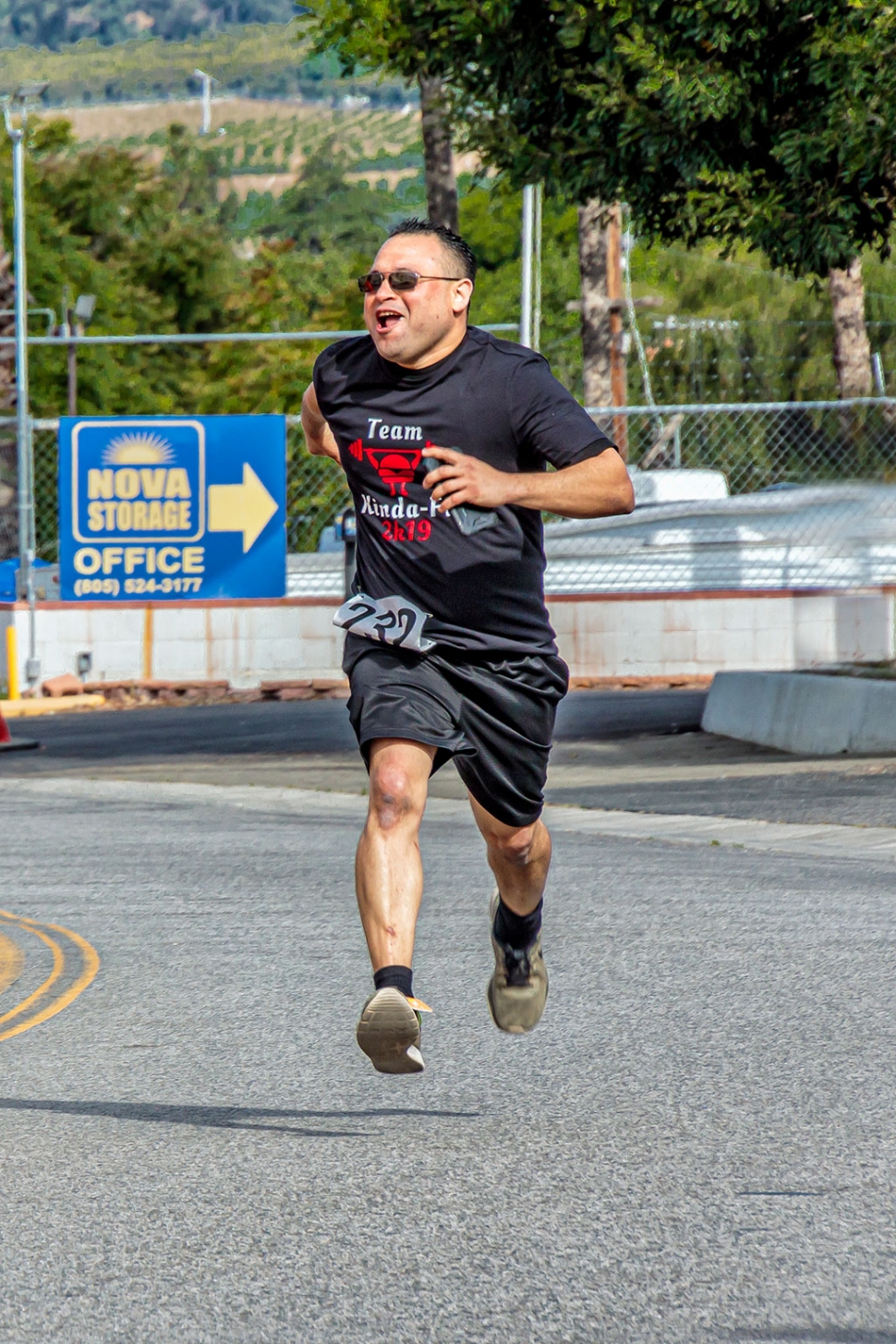 Photo of the Week: "Capturing both feet of the runner in the air a matter of timing. No do-overs for such photos: by Bob Crum. Photo data: Canon 7DMKII camera, manual mode, Tamron 16-300mm lens @151mm. Exposure; ISO 200, aperture f/11, 1/250th of a second shutter speed.
By Bob Crum — Wednesday, June 5th, 2019
Boring photo bashed!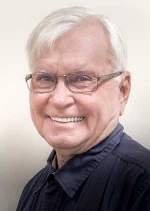 Bob Crum
I won't deny feeling irritable — symptoms of cabin fever from long confinements indoors during weather unfit for even a duck. Don't understand the weather of late but I know that it's not conducive to photography: dismal light and damp environment.
To counter the symptoms, some well-meaning friends suggested that I start a new hobby (no time), try a new recipe (out of garlic), start scrapbooking (not enough scraps), do a puzzle (too puzzling), engage in late spring cleaning (to much like work), spend time reading the Gazette's entertainment section (the whole paper is entertaining ), or plan a summer vacation. That's it! On my bucket list: A cruise up the inland passage to Alaska. Anyway, by the time you read this, the weather will most likely turn delightful again. Moving along...
Ever harbor a thought about a particular subject and not ever needing to mention it until questioned? And, for vindication, wonder if anyone else thinks likewise?
A few years ago, I was asked to speak about my experiences as a photographer to a group of Thousand Oaks artists. I took several photos to show. One image, in particular, I made in August 2012, near Nicholas Pond, Leo Carrillo State Park. The photo: tall, wild, brown and dead grass backlit by the sun making the grass glow beautifully as if every stalk of grass was gold—a favorite photo. One in the audience asked: "Why take a boring photo of brown dead grass?" Nice guy! I paused, took a deep breath, and exhaled slowly. As I glanced around the room, I was thankful for the opportunity to express my passion for photography. Holding the photo, the scene, I explained, was beautiful, blissful in its unique way. After admiring the view a few moments, I made this photo. Look at how the grass glows! Within just a few minutes, the sun set behind the hill eliminating the majestic light. Please note that I made the photo for me! I explained that every time I look at the photo, I could vividly recall the awe and joy I felt at that moment! As I share this photo, I'm sharing a special moment in time and place. Your tastes, sir, may differ, and that's OK. The group applauded, and I continued with my presentation, knowing that the group of artists understood.
When not shooting on assignment, was I the only one who took photos for myself? No. William Neill, a photographer/writer for Outdoor Photographer magazine, recently wrote that a friend asked him: "'Is my voice original at all, and does it matter?' Neill replied: "That depends on why you're doing your photography and for whom. I like to think that most of us make photographs for ourselves, for the enjoyment of experiencing nature and exploring the landscape, and not to please someone else."
Vindication! Furthermore, with camera in hand, I've explored, enjoyed and photographed fabulous landscapes and waterscapes in places that I might not usually have even thought about. Montaña de Oro State Park comes to mind. Anyone else been there?
Did I ever mention timing? Making a zesty photo zing is a matter of critical timing. The photo of the week is an example of why the finger on the shutter-release button better be ready! Milliseconds matter. There are no do-overs. Get it or go home empty handed! Note that I'd be hard-pressed to make the photo with, ahem, a cellphone. C'mon folks, you know I had to say that! Happy photoing.
Send suggestions, questions or comments to: focusonphotography@earthlink.net