By Gazette Staff Writer — Wednesday, April 7th, 2021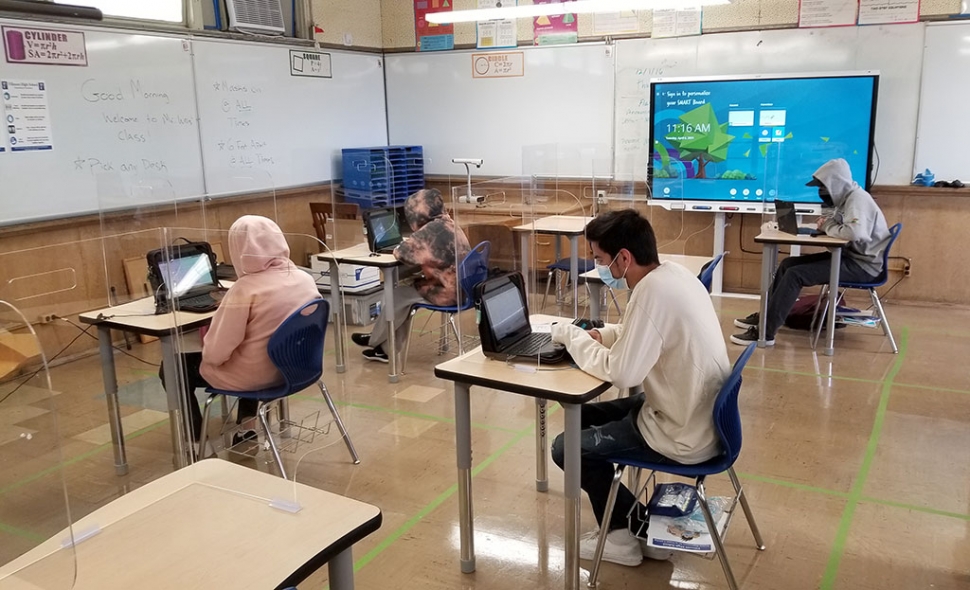 On Tuesday, April 6th, Fillmore Unified reopened its doors for in-person learning. Schools closed down in March of 2020 due to the COVID-19 pandemic and now they are slowly reopening. Students and staff are on a schedule where some students do both in-person and distance learning during the week. Above are students at Fillmore High sitting physically distanced in Charlie Weis' mathematics class.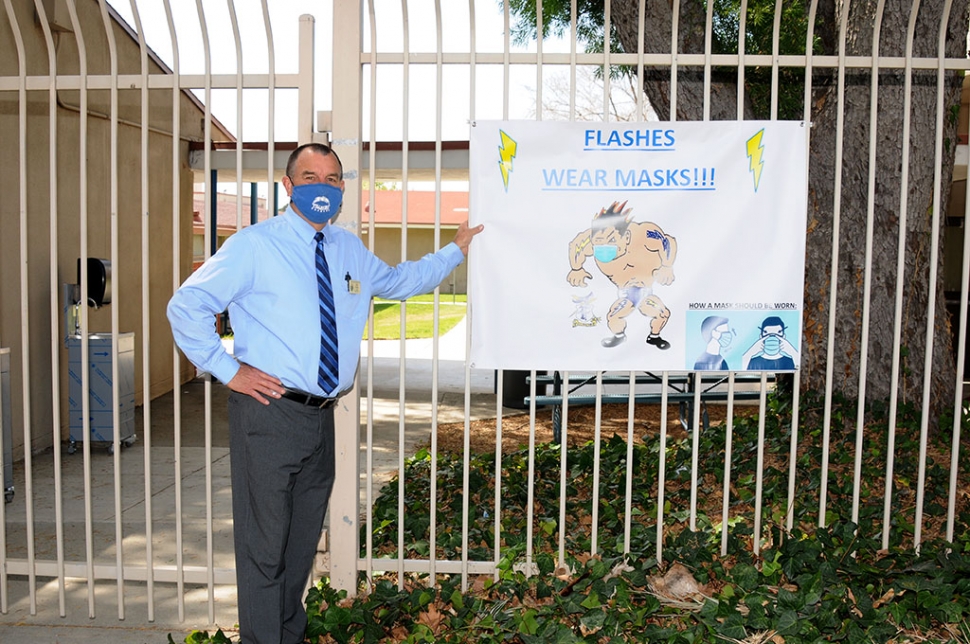 FHS Principal John Wilber standing next to a sign reminding students and staff to wear their masks.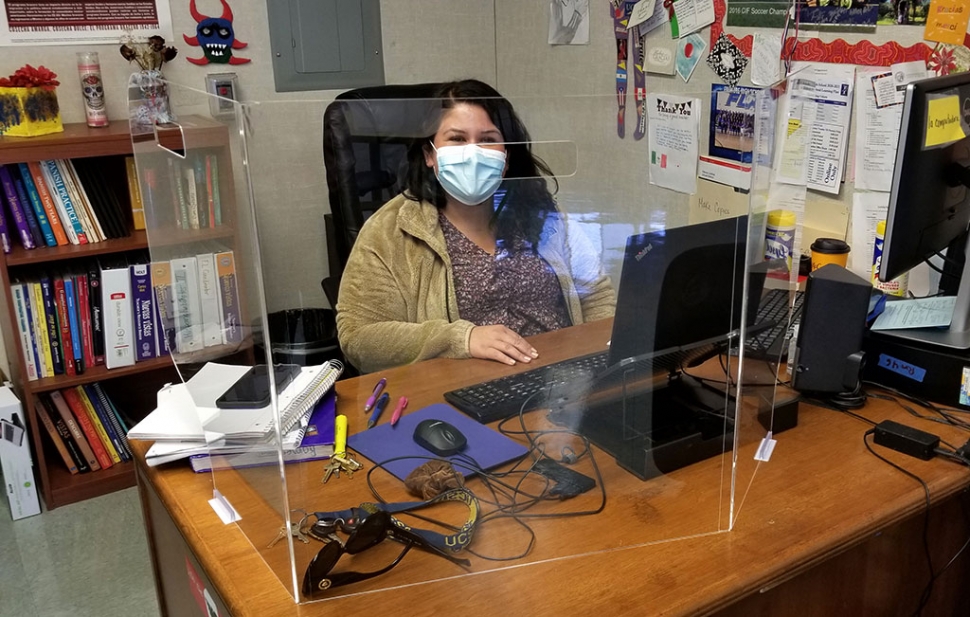 Karina Romero teaching high school Spanish to both in person and distance learning students.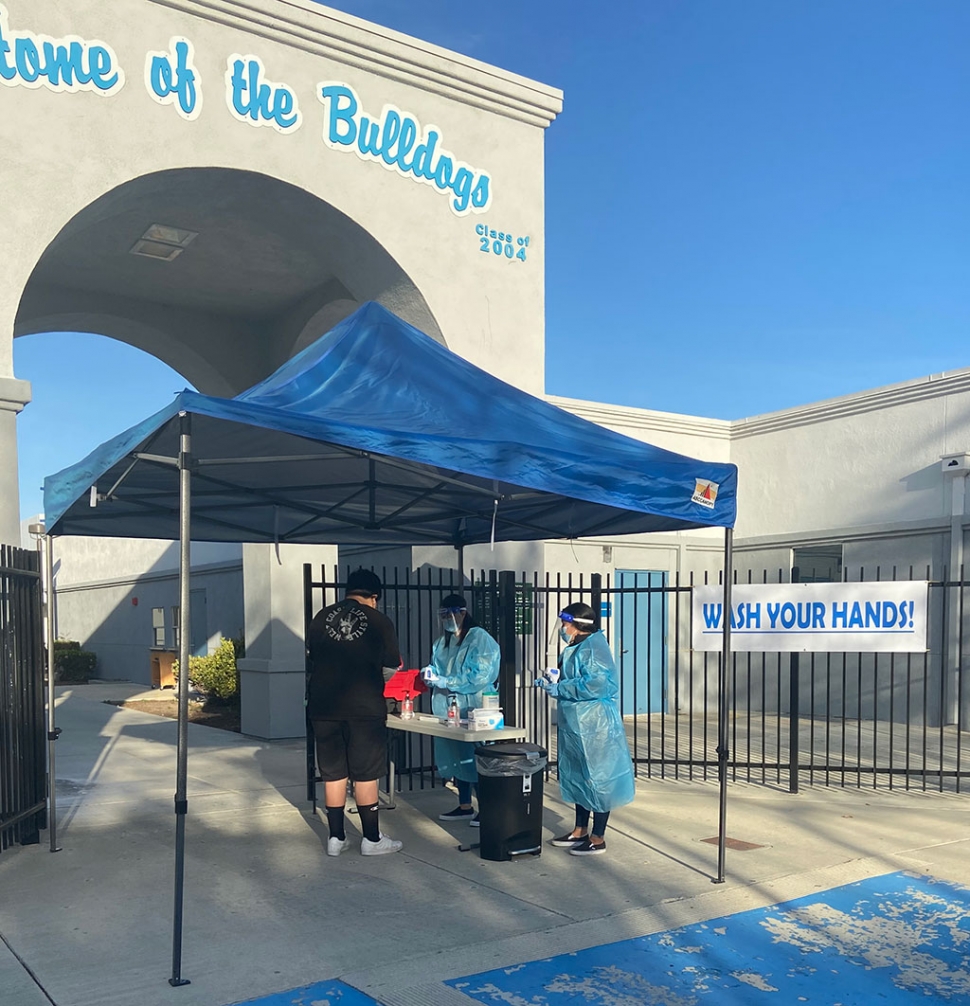 Fillmore Middle School also reopened their gates on April 6, 2021 to teachers and a limited number of students. Their goal is to bring back additional students soon.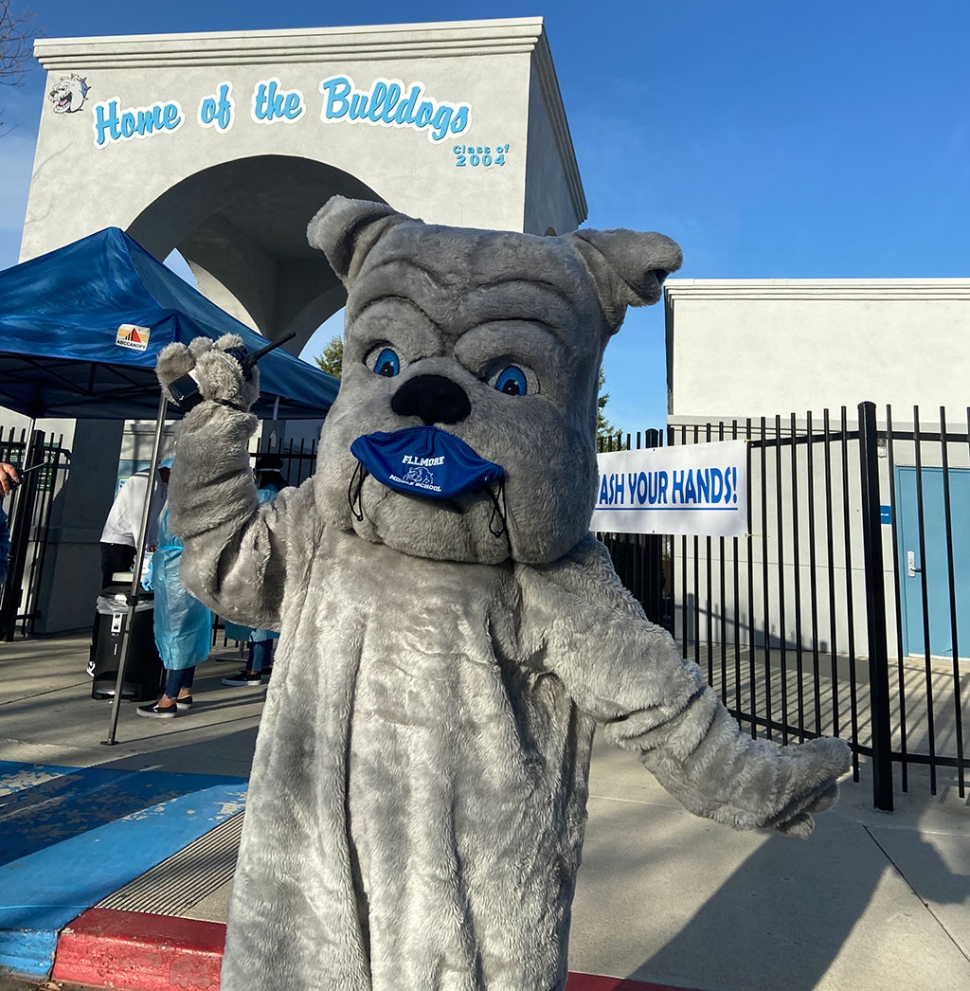 Fillmore Middle School mascot, the bulldog, was on campus to welcome students as they returned to campus.