Fillmore School District in Strong Financial Shape
By Jean McLeod — Wednesday, March 20th, 2013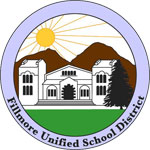 Fillmore Unified School District
The 45 parents and teachers who attended this Tuesday's Fillmore Unified School District (FUSD) Board Meeting were there primarily to hear the findings on Fillmore Middle Schools mold spore report, but received some very good news on other issues as well. It was reported that FUSD is in good financial shape and that a contractor has been chosen to begin the roofing repairs on Fillmore Middle School. Other agenda items covered were the Common Core State Standard Assessment Format and English Language Arts (K-5) Curriculum Update.
Superintendent Dr. Alan Nishino informed the Board that FUSD is in a strong financial position with a Positive rating, the highest of the three ratings the State of California gives to school districts. A Positive rating means that a district is on good footing and will remain in the black for the next three years. The next lower rating is Qualified which means a district's financial stability is questionable for the next two to three years. The lowest rating is Negative which means the district can not sustain itself for the next coming year. When that happens the State takes over receivership and governs the district. The Positive rating is really exemplary for FUSD considering the District received cuts five years in a row. Other districts in the County have not faired so well such as Simi Valley School District which almost landed in Receivership with a $20,000,000 debt that was reduced to $10,000,000 after Prop. 30 passed.
The FUSD financial figure are based on expectations of the latest formula funding out of Sacramento presently being discussed by California's Legislature; which relies on findings that there is a higher cost to educate English Language Learners and low income students therefore areas with those demographics, such as Fillmore, will receive higher funding. The FUSD's present budget will be sent to the County and then to the State for approval. School Board Member Tony Prado cautioned everyone stating, "These are projections and not set in stone." The Legislature is scheduled to come up with a budget July 1, 2013, but even if they do, there is still the possibility Governor Brown could veto it. Assistant Superintendent Earl Davis responded, "They are reasonable and realist" referring to FUSD's budget figures.
Another agenda item was the report from Nathan Seward, President of Criterion Environmental, the Ventura company hired to test Fillmore Middle School (FMS) for mold spores that resulted from three years of roof leaks in classrooms and the gym. This was the item that filled the Board Chambers with parents like Juan Toledo, father of two students at FMS, and teachers concerned for the safety and health of both students and faculty. Toledo and other parents met with Davis and FMS Principal Gary Mayeda last Friday at the school where Toledo said he could see work being done and was told the District is moving forward with addressing the situation. Toledo addressed the Administration stating he understands they inherited the situation but it is on them now because they are in charge and added that he was pleased the cost of repairs would not affect the general fund. He went on to ask that they be more transparent and that he just recently learned that staff had switched from one room to another due to the mold problem, but felt everyone should have been told earlier.
Criterion Environmental findings were that the mold spores were slightly elevated in a couple of rooms, D3 and the gym storage room, but those figures were not at an alarmingly high rate and all other rooms tested were lower than the outdoor control sample. When asked if students were ever in any danger Seward responded, "I can't answer that because I'm not a physician." Then he was asked if anyone could answer that question and Seward responded, "There are some doctors that have testified in court that they thought they could answer that question." But he informed those in attendance that there is no set standard for what is safe with mold spore exposure and that there are many types of mold spores just about everywhere in the environment. He also said that he had never had a school administration go to the lengths that FUSD's has by having every classroom tested and stated, "This was a very proactive approach the administration took."
Alliance Environmental out of Moorpark, a company that specializes in mold removal, was hired to do the cleanup. The rooms were tested after the cleanup on Saturday and the gym storage area was found to have a slightly elevated mold spore count. The room was then re-cleaned from 3p.m. to midnight on Friday and retested on Monday. The results of that test will be presented to the Administration and a summery will be put on FUSD website by Monday.
The contractor with the lowest bid to replace the roof of the classrooms and gym that created the mold problem was Craig Roof Company out of Santa Barbara. According to Davis the company has been in business for 27 years. There are two types of roofing that need to be replaced; the one covering the gym and modular roofing for the classrooms. The Gym will be worked on first during Spring Break, starting Monday April 1st. The District is supplying the materials and the awarded labor bid for just the gym is $454,393.44 which will come out of capital funds. The District may have to do some capital borrowing to replace the classroom roofs which is expected to happen during the summer.
During the Public Comments two Vietnam Veterans, Victor Westerberg and Tom Ivey, addressed the Board with their concerns about an item published in the Fillmore Gazette March 6th regarding a report that FUSD teacher allegedly waved an American Flag around disdainfully, stating it was just a piece of cloth, then tossed it on the floor and stomped on it in front of her students. These two Vets were very upset with something like this happening in a classroom full of young students and reminded everyone that many soldiers have died defending that flag. Ivey told the Board that he hopes the School Board would see that opposing views would be heard and requests that the School Board take action to see that the students hear an opposing view.
Mary Ortiz, Student Body Representative/Speaker of the House announced on April 26th three elementary schools, Sespe, San Cayatano and Mountain Vista will be hosted at Fillmore High School (FHS) for an academic rally. Prom will take place at the Hyatt in Valencia on May 4th and Associated Student Body Convention Nominations will happen on May 17th. On May 21th the fundraiser Walk-A-Thon for Make a Wish will be held at FHS track. Bracelets and face painting for a one dollar donation with T-Shirts asking for $12. This is a community event lasting all day and ending around 8p.m. On May 31st the Goodbye Senior Rally will be held at the gym during 6th period and put on by the underclassmen.