Fillmore Rotary Club Dictionary Project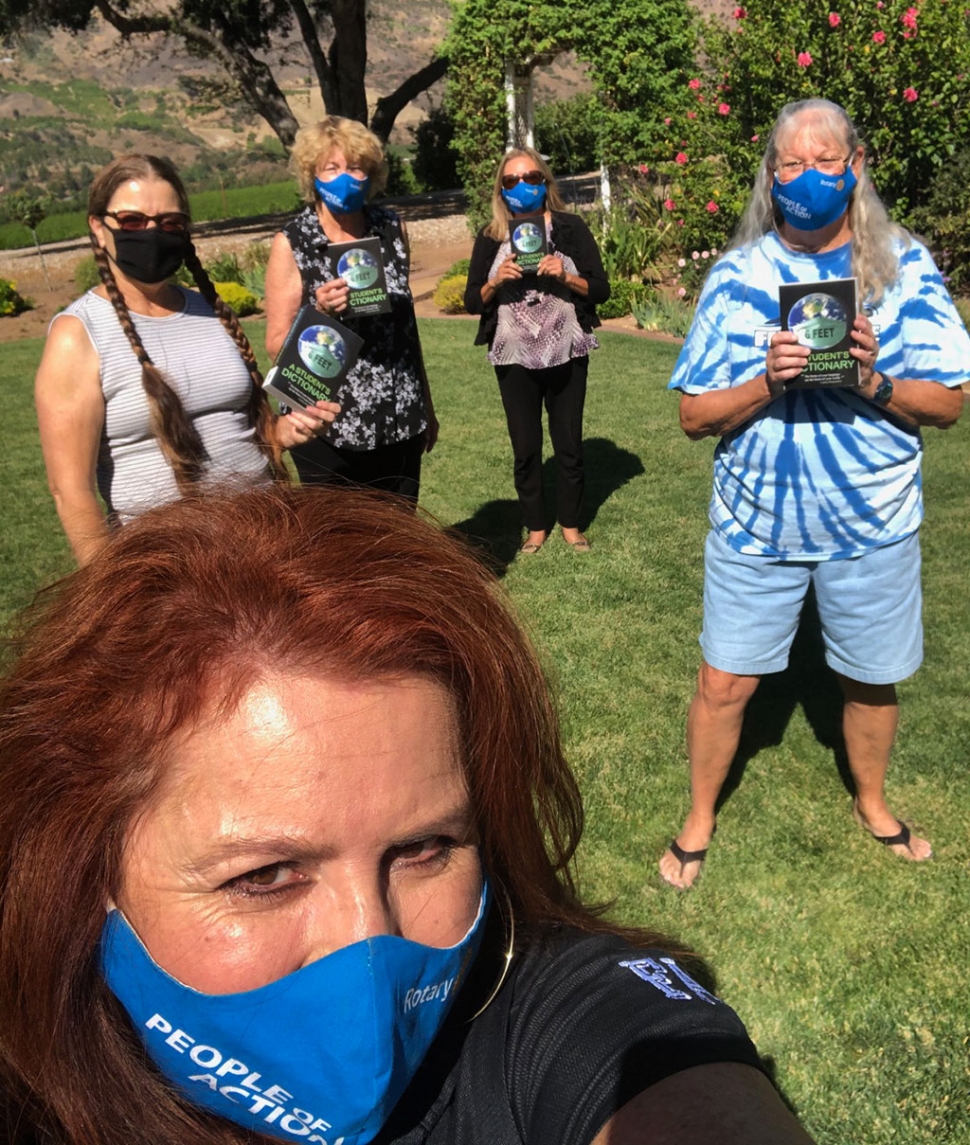 Pictured above (l-r) are Theresa Robledo, Julie Latshaw, Martha Richardson, Ari Larson and Cindy Blatt of Fillmore Rotary Club who passed out books to Fillmore students as part of their Annual Dictionary Project.
By Gazette Staff Writer — Wednesday, November 18th, 2020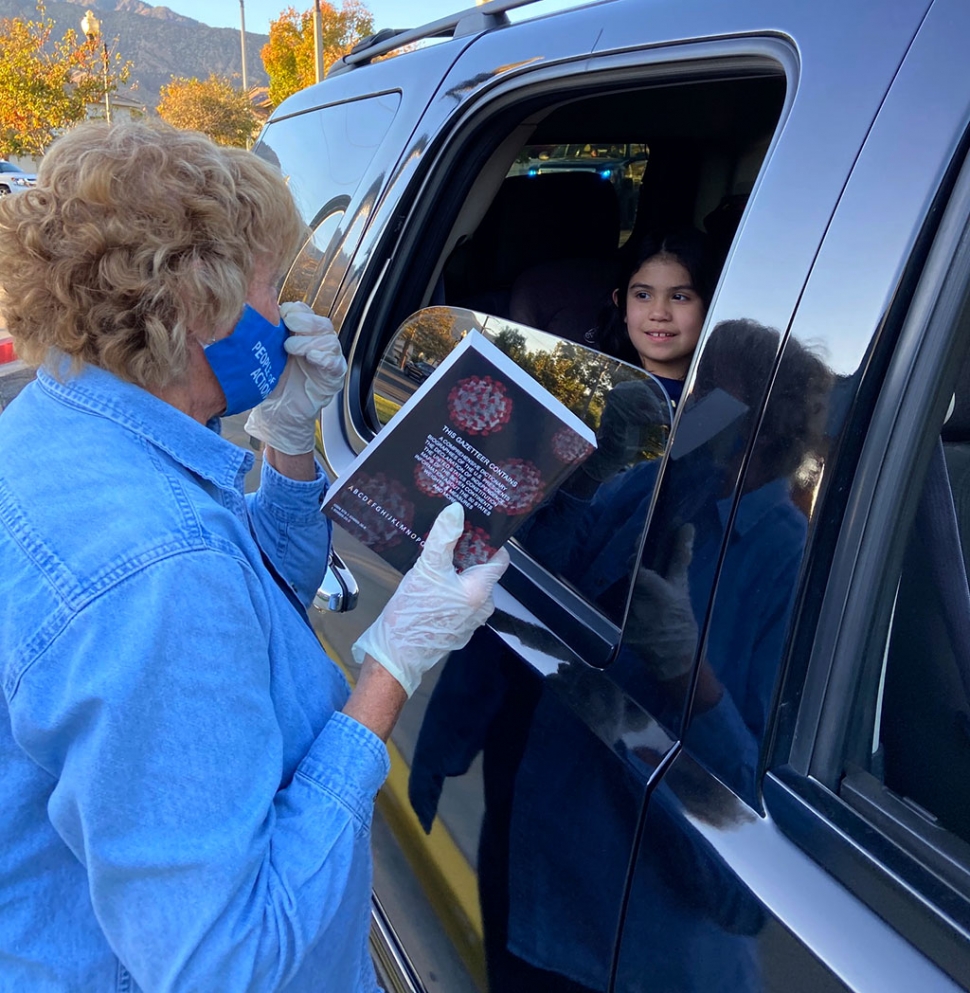 Rotary member Martha Richardson is shown handing a book to a Fillmore student as they drive by.
The Rotary Club of Fillmore just completed their Dictionary Project. For several Years the Club has participated in this project. Members present a dictionary to each 3rd grader in the school district. This year, because of Covid-19, instead of going to each classroom members distributed the dictionaries during each schools distribution day. Each book has a label inside with Rotary's 4-Way Test. The Club has been doing this project for close to 20 years and during that time we have donated 5,928 dictionaries to 3rd graders in Fillmore and Piru.