Fillmore Middle School Begins Construction on Baseball & Soccer Fields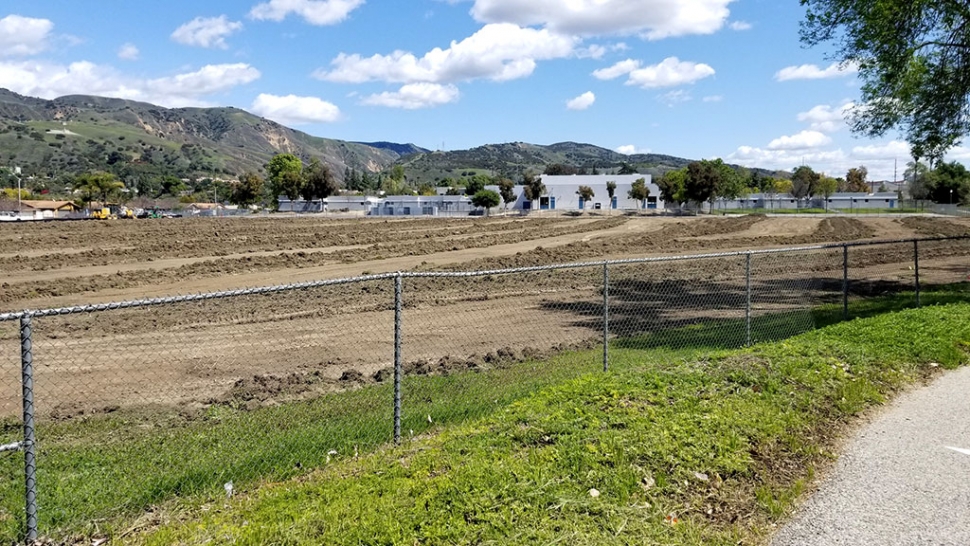 Pictured is the back of Fillmore Middle School where crews have started construction on the improvements to the baseball and soccer fields. Courtesy Fillmore Unified School District.
By Gazette Staff Writer — Wednesday, April 22nd, 2020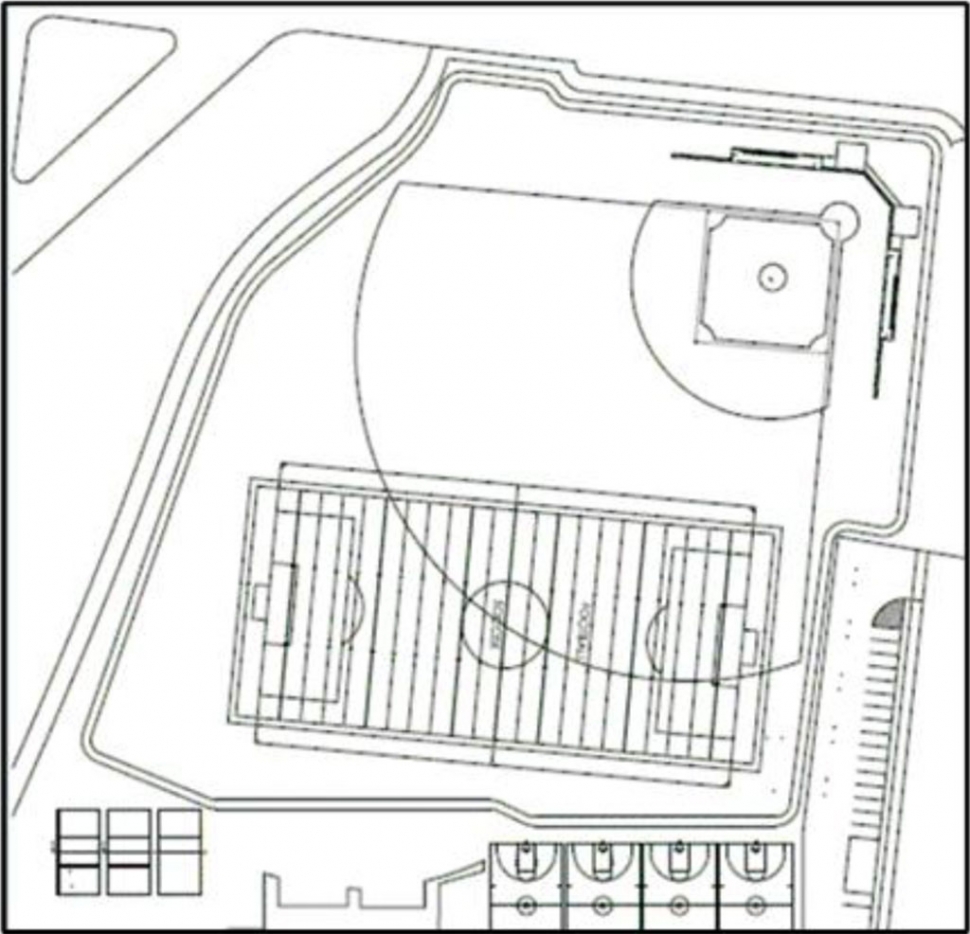 Diagram of what the new fields are going to look like.
Fillmore Middle School Baseball / Soccer Field Improvements
• Fillmore Unified School District has begun construction on the Fillmore Middle School (FMS) Baseball / Soccer Field Improvements project
• This project is funded by Measure V, the school bond passed by the residents of Fillmore and Piru in the 2016 election
Fillmore Unified School District is excited to announce that construction has begun on the FMS Baseball / Soccer Field Improvements project. This project will include a baseball diamond, a soccer field and a walking path surrounding the field. Primary use for this field is for Fillmore Middle School students during the instructional day for physical education classes and recreation.
The baseball diamond will be the home field of the Fillmore High School Junior Varsity team. Facilities will include a backstop, dugouts, bullpen and bleachers. Soccer fields will allow additional practice space for boys and girls soccer teams. The walking path will be available for community use when school is not in session and at times when the field is not required for student teams.
The Fillmore Unified School District Board of Trustees awarded the project to Ardalan Construction of Thousand Oaks, with a bid amount of $1,598,000, at the regular board meeting held on February 4, 2020. The project involves the removal of the topsoil, installation of subterranean irrigation, and building the new facilities. District Superintendent Dr. Adrian Palazuelos stated, "The improvements to the Fillmore Middle School field are aligned to the district Long-Range Facilities Master Plan approved by the Board of Trustees in April 2016. Upon completion, the FMS Baseball/Soccer Field project addresses long-standing issues with the irrigation system and field surface at the campus. Our desire is that the improvements will provide our district community with another space for recreation and play." We anticipate that this project will be completed in August 2020.