Fillmore Man Riding to Fight Kids' Cancer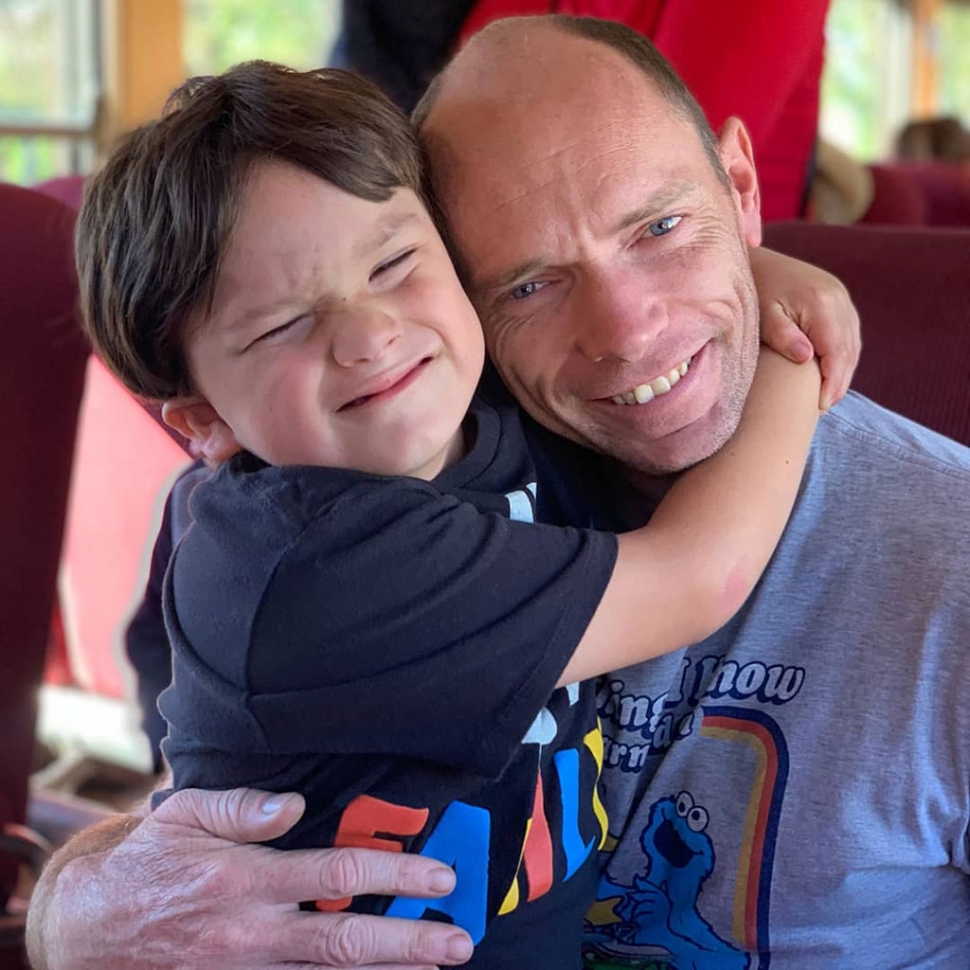 Pictured above are Larry Cassidy and his son Larson, who will be taking part in the Great Cycle Challenge to fight Kids Cancer. Cancer is the biggest killer of kids from disease in the USA; 38 children die every week. Please donate now and support his challenge to fight kids' cancer!
By Gazette Staff Writer — Wednesday, June 19th, 2019
This June, I am taking part in the Great Cycle Challenge to fight kids' cancer!
Why? Because right now, cancer is the biggest killer of children from disease in the United States. Over 15,700 children are diagnosed every year, and sadly, 38 children die of cancer every week.
Kids should be living life, not fighting for it.
So I am raising funds through my challenge to help these kids and support Children's Cancer Research Fund to allow them to continue their work to develop lifesaving treatments and find a cure for childhood cancer.
Please support me by making a donation to give these kids the brighter futures they deserve.
Your support will change little lives.
Thank you,
Larry Cassidy,
Fillmore
To donate, please visit https://greatcyclechallenge.com/Riders/LarryCassidy
About The Great Cycle Challenge
Over the past 19 days, riders from every state across our great country have pedaled 2,496,885 miles, on all types of bikes and in all kinds of weather. It's been incredible to witness this fantastic event grow over the past 5 years, and the 2019 Great Cycle Challenge is set to break all the records.
Here are just some of the key stats so far this month:
80,209 riders are taking part from every state in the country.
144,292 individual donations have been received to support your efforts.
$7,489,619 has been raised (so far) making this year's event the biggest EVER in the global history of the challenge. WOW.
Together, we've logged 180,079 rides and ridden a total of 2,496,885 miles which is the equivalent of pedaling for 7,928 days (non-stop).
On the other side, over those 19 days you've been riding in the challenge:
817 American families have heard the painful words, "your child has cancer."
We've lost 95 children to this terrible disease.