Fillmore Lion's Club Enchilada Drive-Thru Dinner Success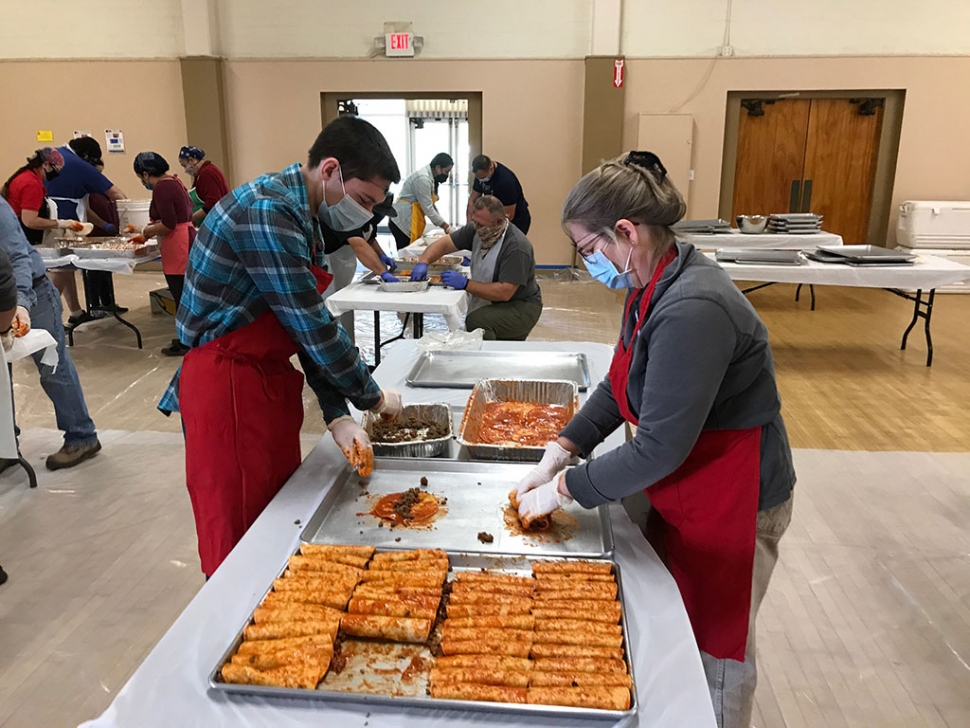 Fillmore Lions Club held their Annual Enchilada Dinner at the Veterans Memorial Building on Saturday, November 7th. Due to the COVID-19 pandemic, this year's dinner was slightly different—no sitting and eating together as they had in past years. Volunteers James and Colleen Chandler are shown assembling enchiladas.
By Gazette Staff Writer — Wednesday, November 18th, 2020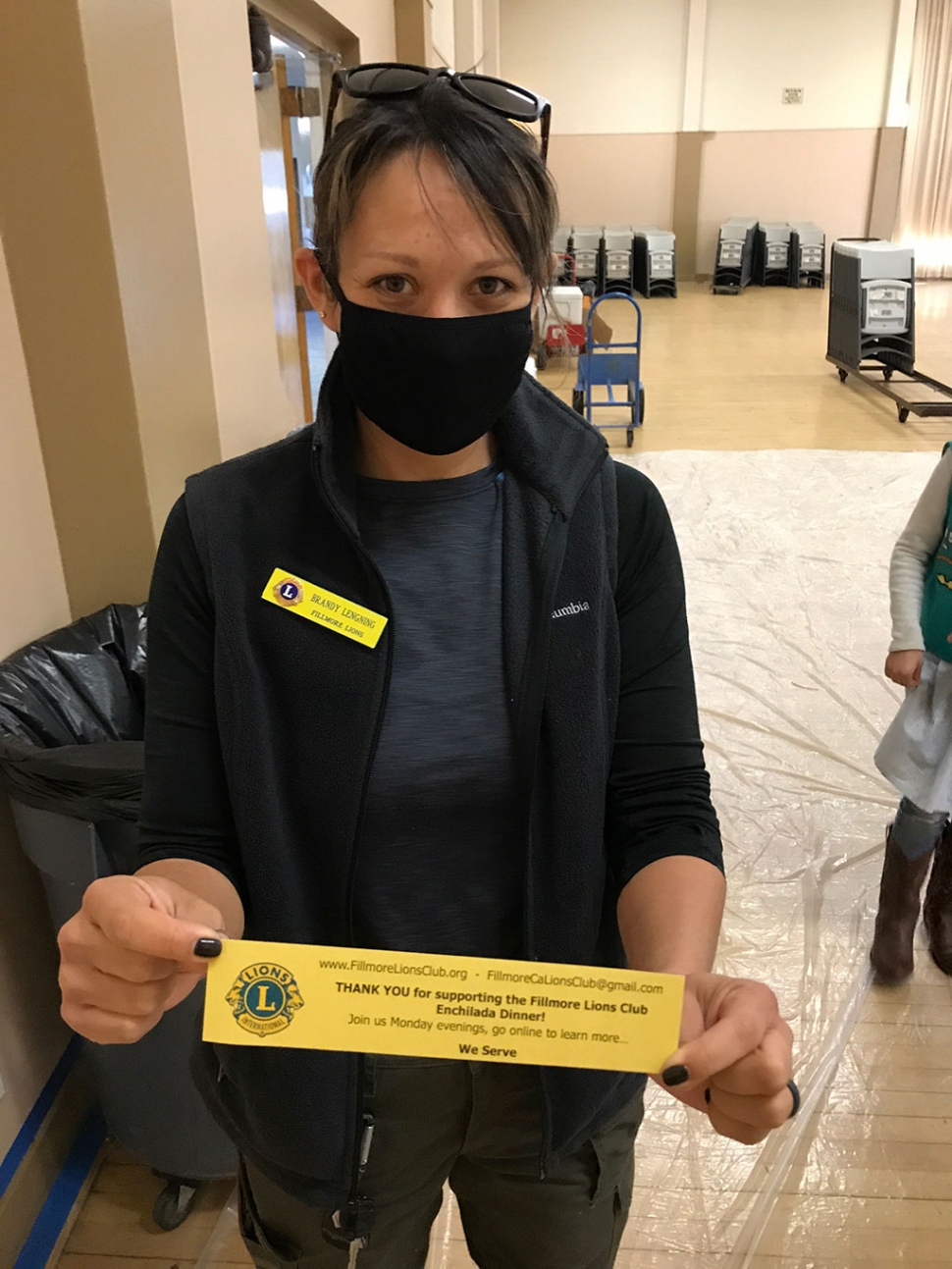 Lion Club member Brandy Lengning holding up a thank you slip.
Saturday, November 7th, the Fillmore Lions Club pulled off their annual Enchilada Dinner with a few changes. With the help of several volunteers and Lions members, close to 500 drive through meals were served. Ticket sales were one of the best of all time. Community members were happy to support this fundraiser and eat some delicious food while doing so. Lions would like to thank Christine and David Landeros for cooking the meat and Chuy from El Pescador for cooking the rice, beans, and sauce. Proceeds from the Lions enchilada dinner help out local community organizations and clubs. Lions meet the 1st and 3rd Monday at 7pm every month. If you'd like to learn more about Fillmore Lions Club, please visit www.fillmorelionsclub.org.