Fillmore High Alumni Awards Additional $18,000 to Continuing Education Grant Program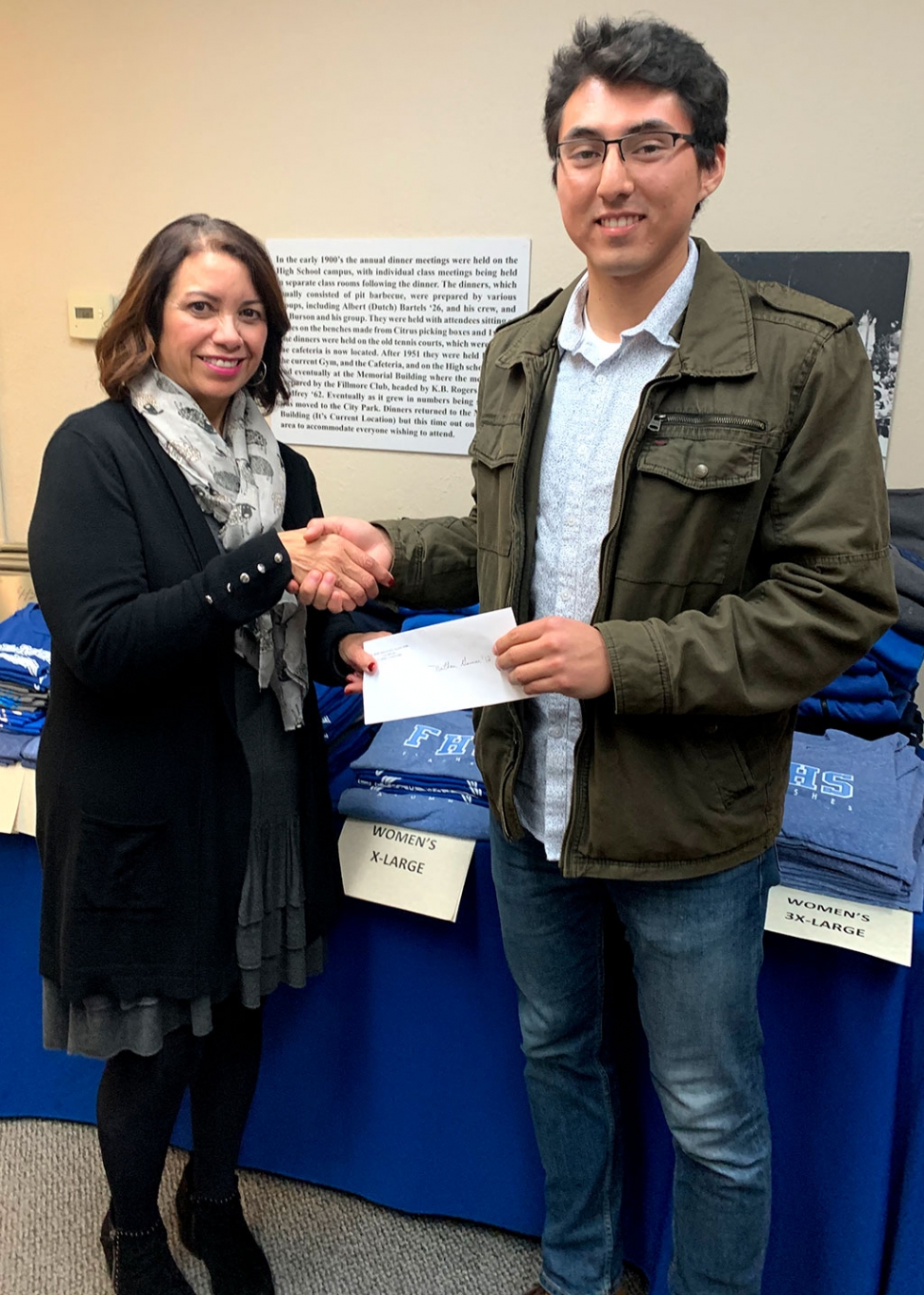 Pictured is Alumni Board member and Scholarship Committee member Tricia "Urrea" Gradias (FHS class of 78), along with Alvaro Nathan Garnica (FHS class of 2012) who is one of the 2019 Continuing Education Grant awardees.
By Mark Ortega — Wednesday, January 1st, 2020
Submitted by FHS Alumni President Mark Ortega
In September of 2019, the Fillmore High Alumni Association awarded $18,000 to Fillmore High graduates from our Continuing Education Grant Program. Over 25 Fillmore High graduates were awarded 2019 Continuing Education Grants. Alvaro Nathan Garnica is a graduate of U.C. Berkeley and is currently working on his Pharmaceutical Doctorate Degree at University of Southern California. All Graduates of Fillmore High School are eligible to apply for the award. The application can be printed out from the Alumni's website at www.fillmorehighalumni.com (Click on Scholarships). The deadline to hand in applications is June 30th. Congratulations to all the 2019 Continuing Education Grant recipients. If you are a member of the Alumni Association you can see a complete list of the 2019 awardees by logging into the Alumni's website. Do so by clicking on the "Members Only" page link at the top. If you are not a paying member of the Association, you can pay online by clicking on the "Membership" link.