Fillmore Flower Show 2023 Theme "Garden Treasures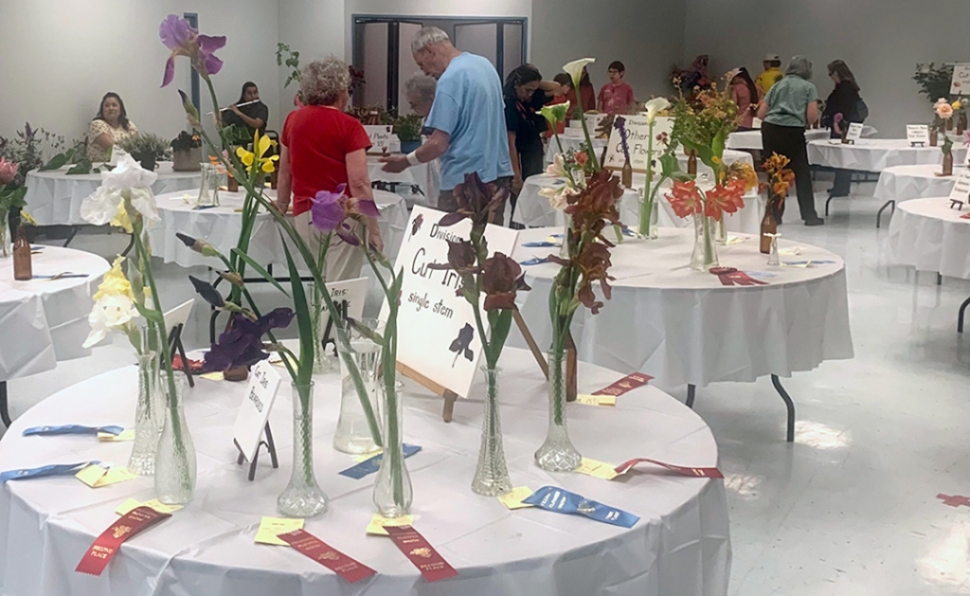 The Fillmore Flower Show announces their theme for 2023 "Garden Treasures". This year's show will take place April 15 & 16, 2023. Pictured above are entries from the 2022 Flower Show.
By Gazette Staff Writers — Saturday, January 21st, 2023
Courtesy Jan Lee
It is not too early to begin thinking about the Fillmore Flower Show, 2023! The theme for the show this year is "Garden Treasures".
Every Spring, local gardeners, young and mature, bring their beautiful bouquets and arrangements, fine flowers, magnificent mini arrangements and pretty potted plants to the flower show. Plan to participate in and attend this popular event.
The hills are green from the recent rains. Hope there isn't mud in your yard. Spring will be here soon. Save the dates April 15 and 16, 2023. Bring your "Garden Treasures" to the Fillmore Flower Show.