Fillmore Flashes Football Season Comes to a Close after 2nd Round of Playoffs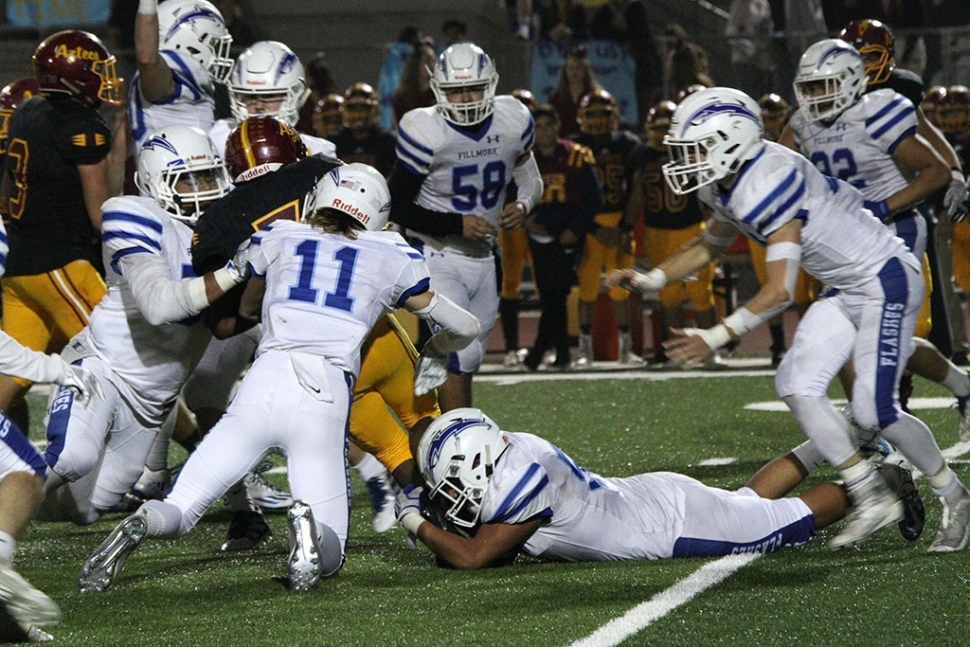 Last Friday, November 15th, the Flashes Football team traveled to Yorba Linda High School to take on Esperanza Aztecs in the second round playoff game of the 2019 season. After a long hard fought game the Flashes fell short to the Aztecs 18 – 7, and ended their 2019 season with an over all record 8-2. Photos courtesy Crystal Gurrola.
By Gazette Staff Writer — Wednesday, November 20th, 2019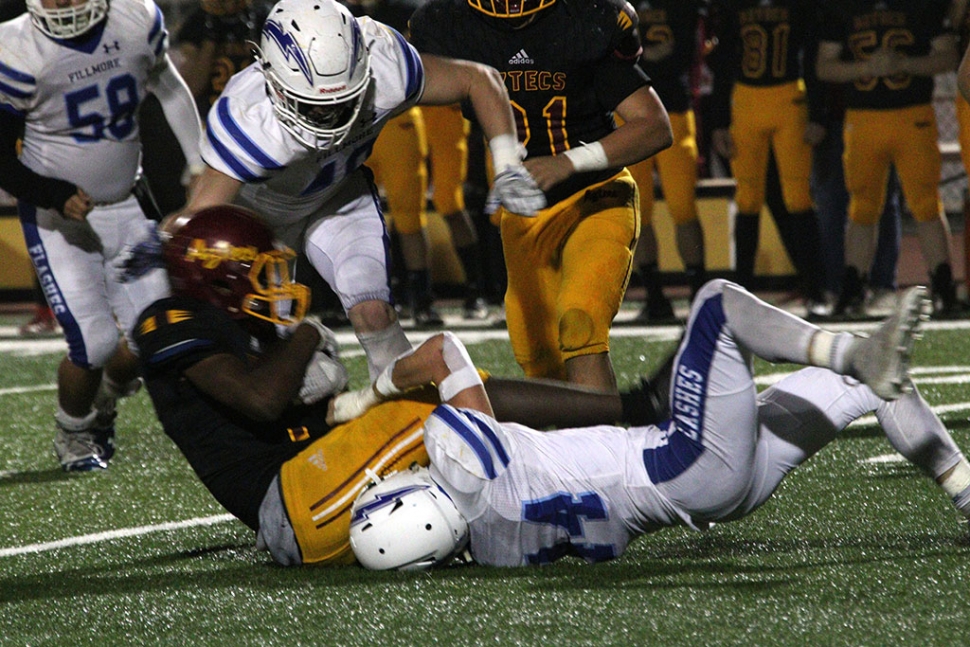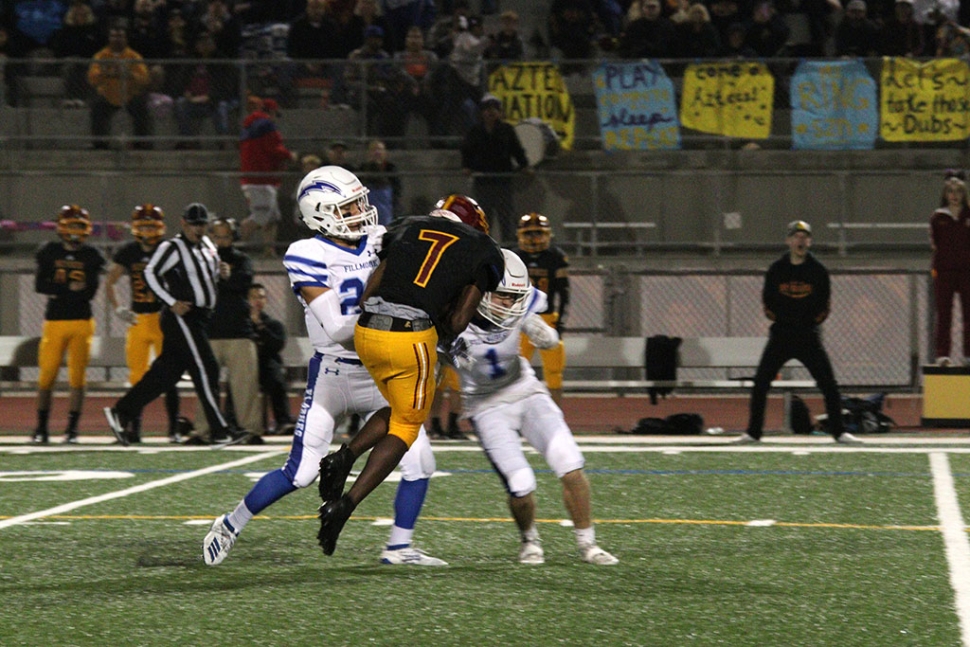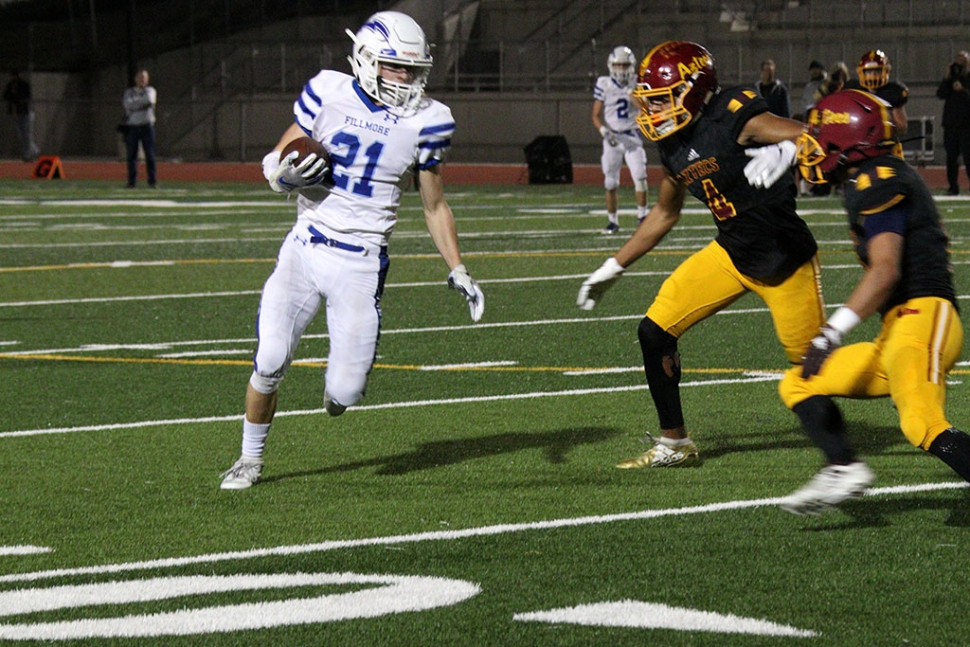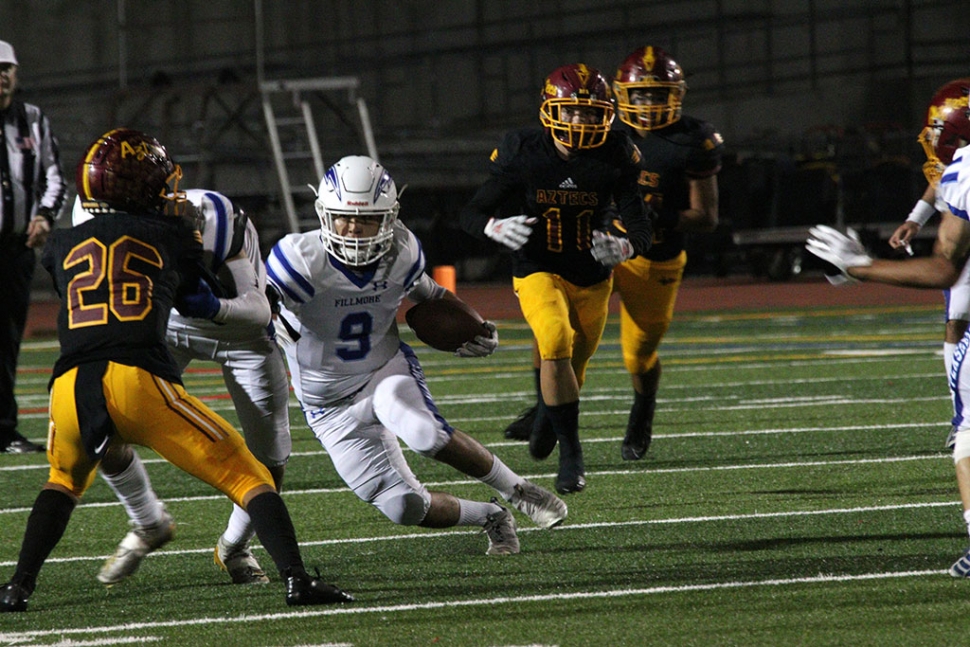 Submitted By Coach Sean Miller
The Fillmore Flashes' football season ended last Friday night in the second round of CIF playoffs with an 18-7 loss to the Esperanza Aztecs. Senior Quarterback Jared Schieferle threw for 200 yards and a touchdown to junior half-back Justice Rodriguez. Rodriguez finished the game with 3 catches for 50 yards and a touchdown. On defense, sophomore safety Phillip Cervantez led the way with 6 tackles. Senior linebackers David Julian and Bryce Nunez also played well, with Bryce adding 2 tackles for loss along with his 3 tackles and David adding 1 tackle for loss along with his 4 tackles.
The Flashes season is over, and Coach Miller would like to thank everyone who has supported the football team this season. This includes, but isn't limited to, the Fillmore Alumni Association, Fillmore Fire Department, Central Station, The Fillmore Gazette, Fillmore High School faculty and administration, and all community members who have contributed to the football program's success this year. Thank you.