Fillmore Fire Foundation Annual Golf Tournament
By Gazette Staff Writer — Wednesday, June 11th, 2014
(above) You could smell the barbecue for miles. The Fillmore Fire Foundation had its first annual golf tournament this past Saturday, June 7th. The full field of golfers enjoyed beautiful weather, fantastic food and a fun filled day of golf. The Fillmore Fire Foundation was established to support the educational and equipment need of the Fillmore Fire department. We would like to thank those who participated in this event. We would also like to thank the sponsors, without them this event could not have taken place. We would also like to thank Elkins Golf course, especially Colby and the staff for their hospitality.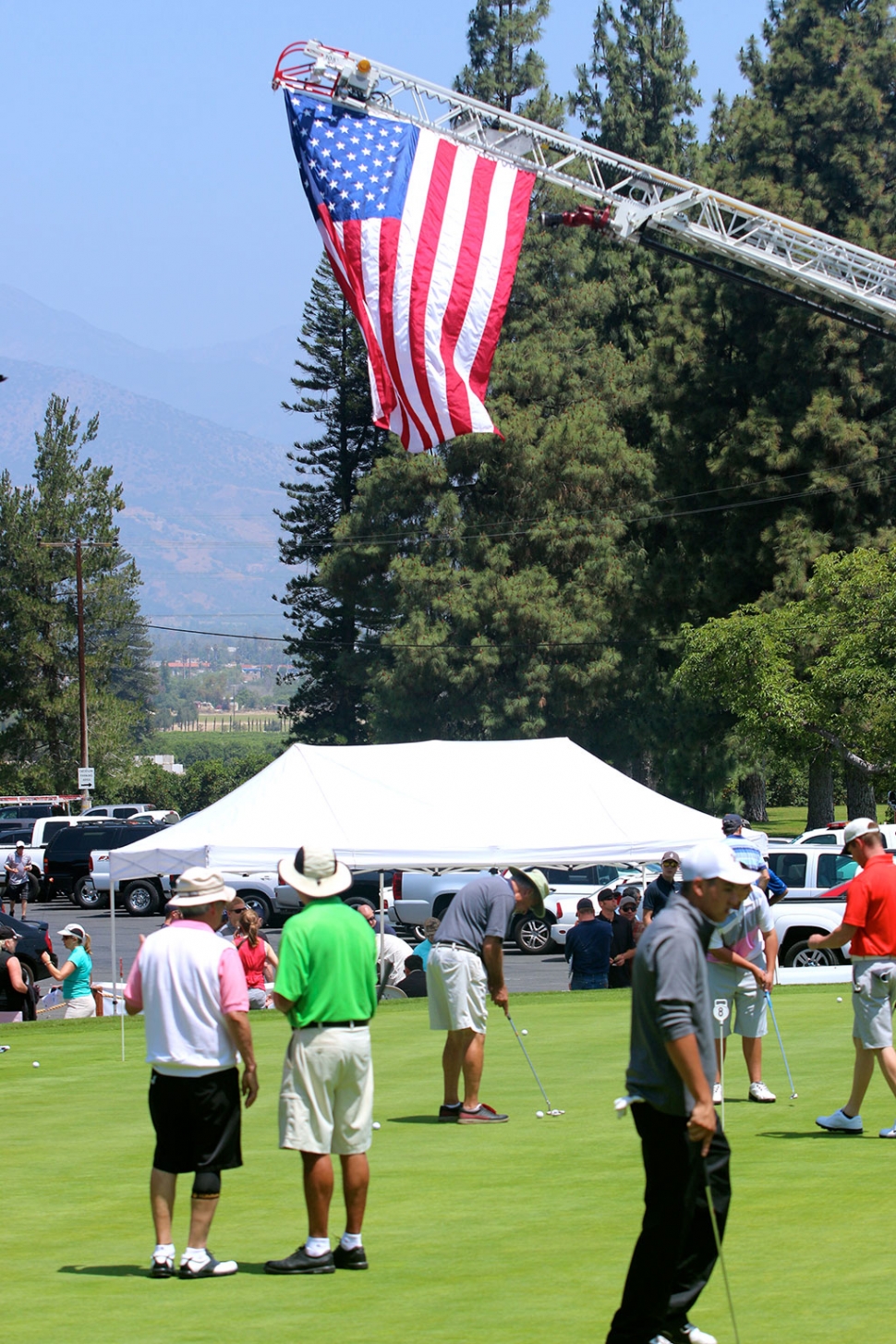 Old Glory flew proudly over the golf course.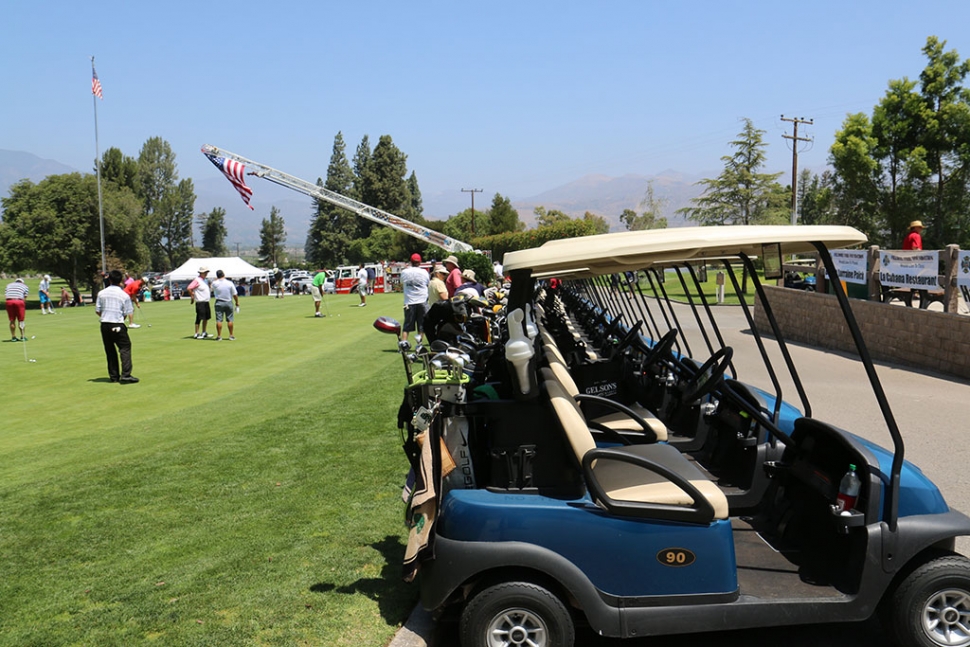 Golf carts were all lined up and ready to go!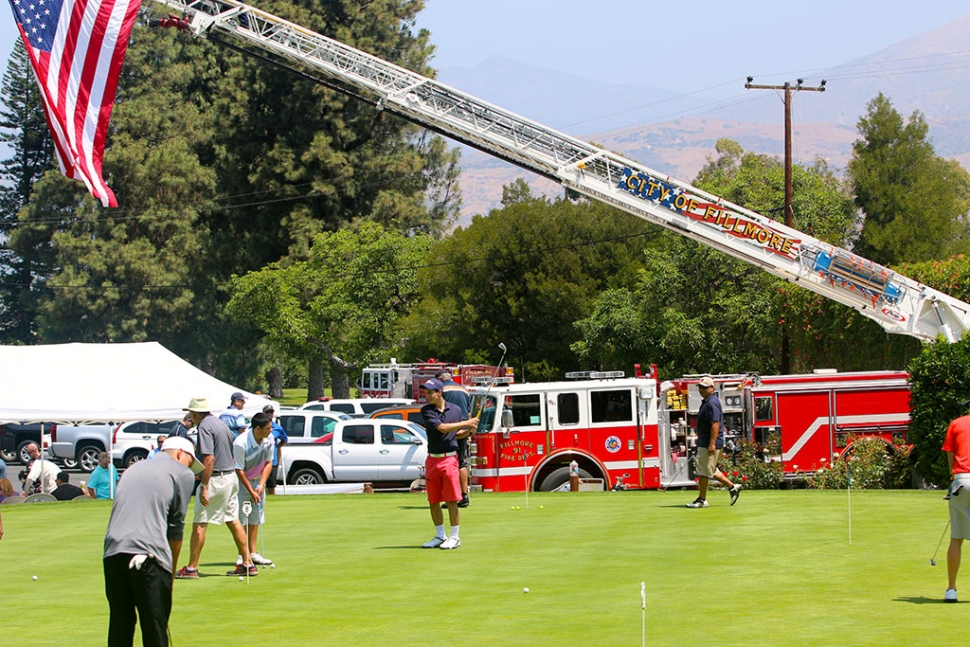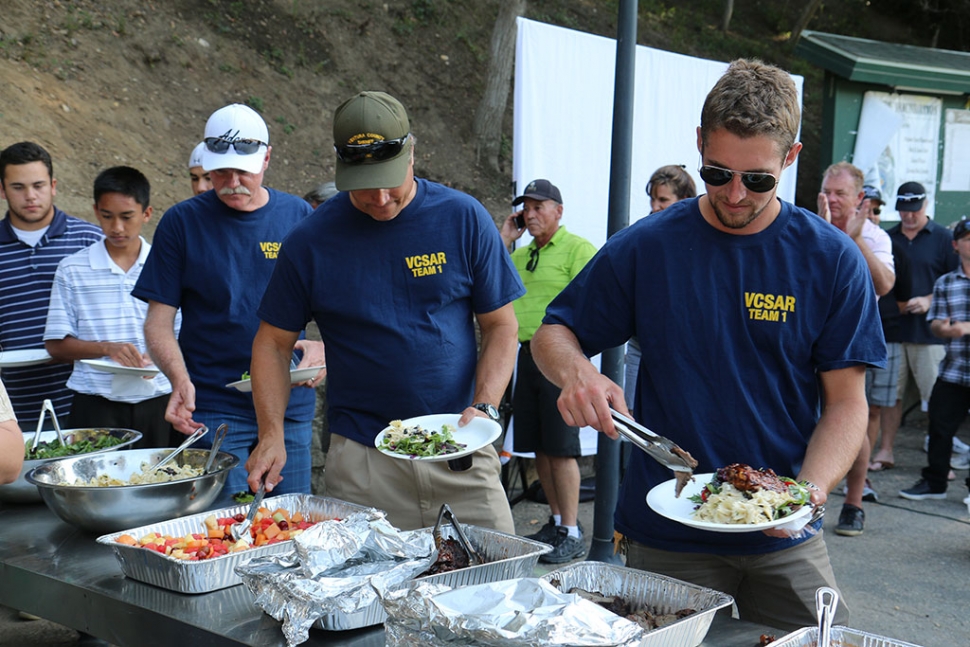 All the fixings were served for the golf tournament participants.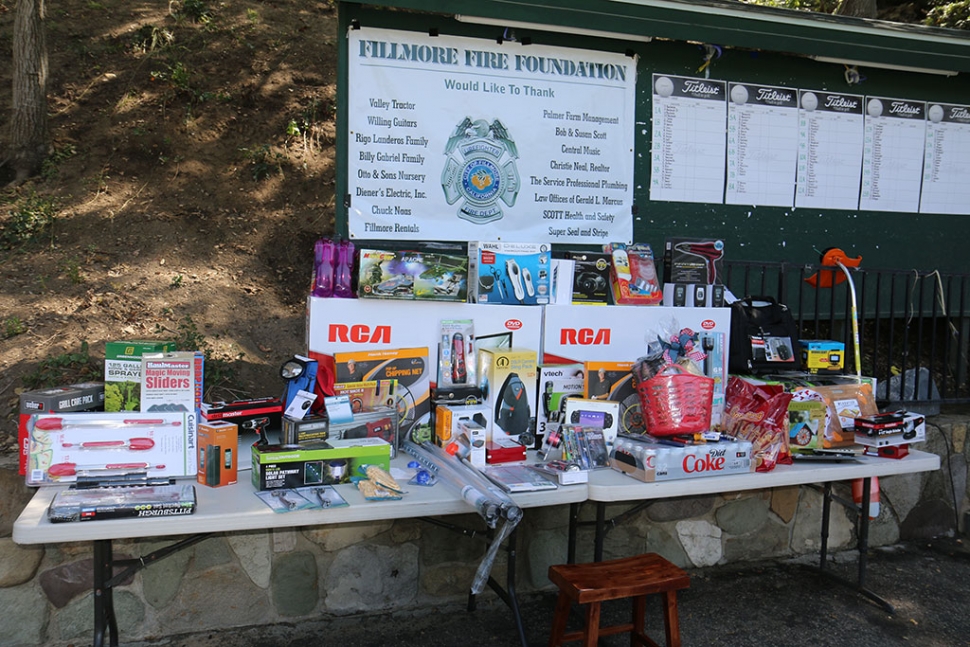 A prize table was presented at the tournament.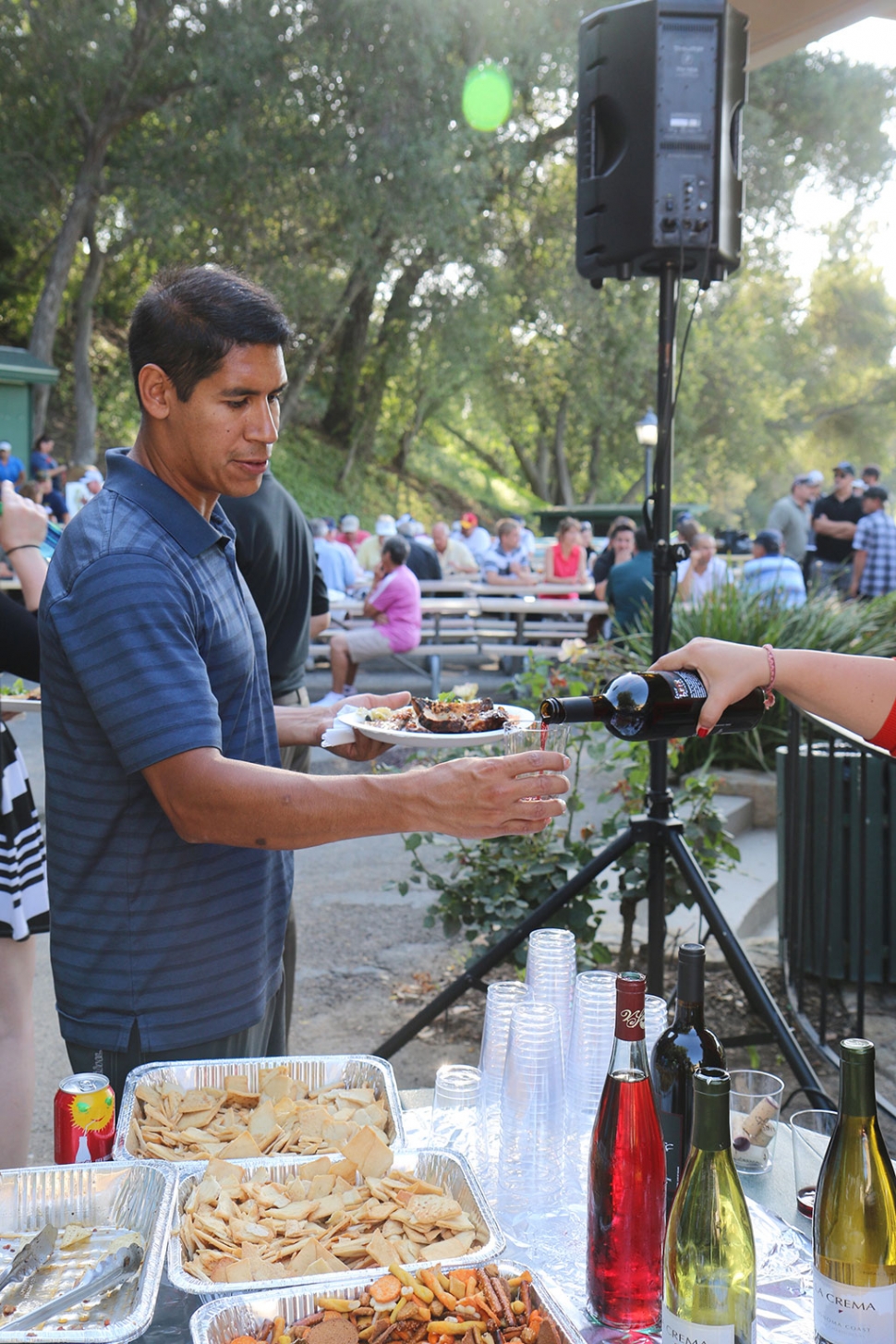 Wining and dining was also on the tournament schedule.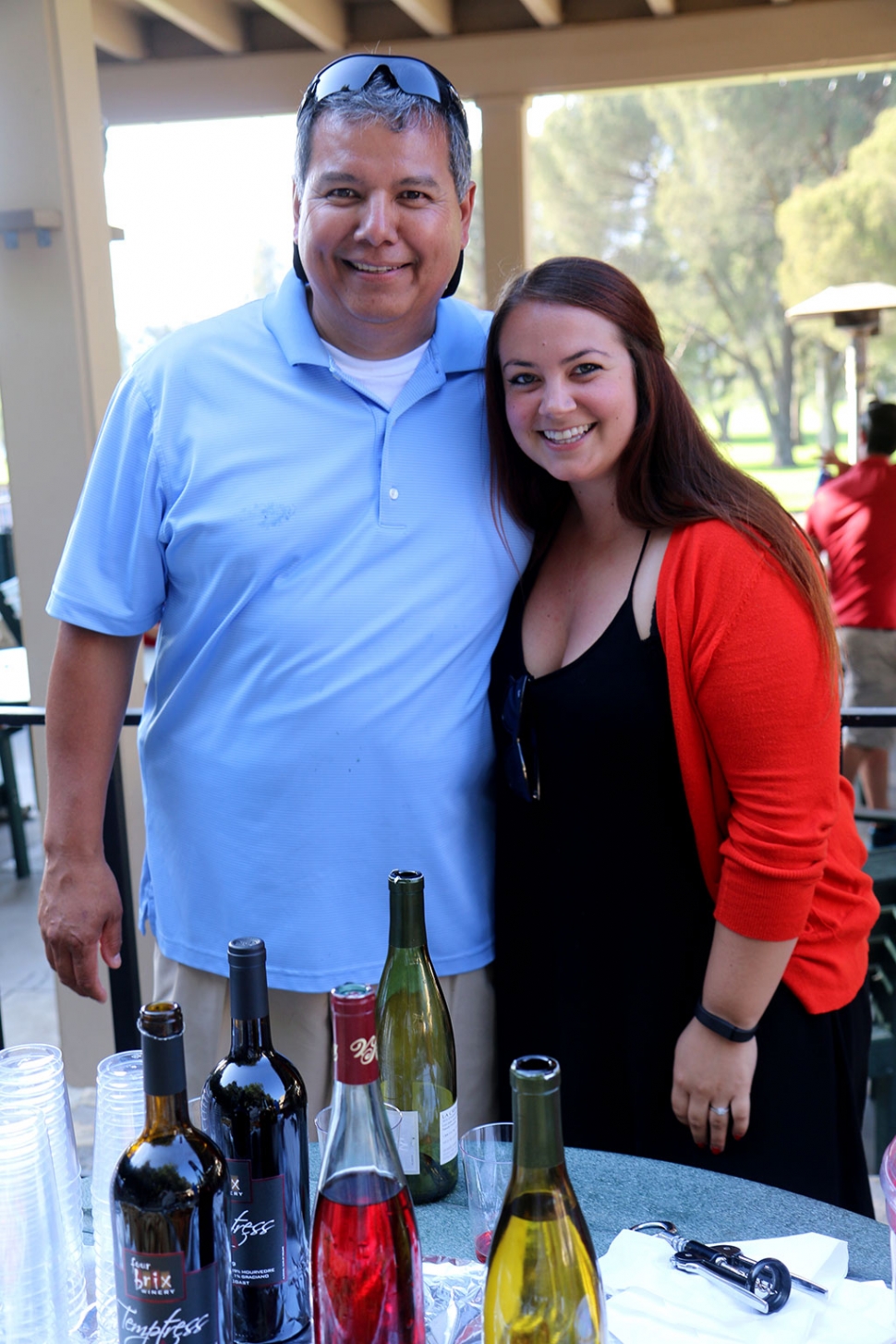 Fillmore Fire Chief Rigo Landeros is picutred with a tournament attendee.