Fillmore Fire Department to Received $45,000 Grant From VCTC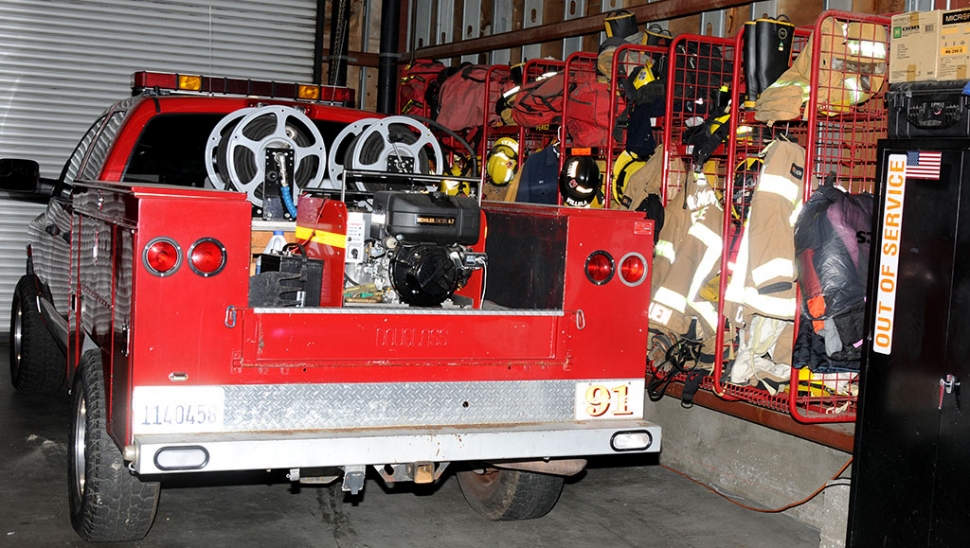 Fillmore Fire Department was awarded $45,000 in grant funding to purchase new emergency equipment. Pictured is some the current equipment the department uses.
By Gazette Staff Writer — Wednesday, December 11th, 2019
VCTC Approves Funding for Critical First Response to Roadway Incidents and Emergencies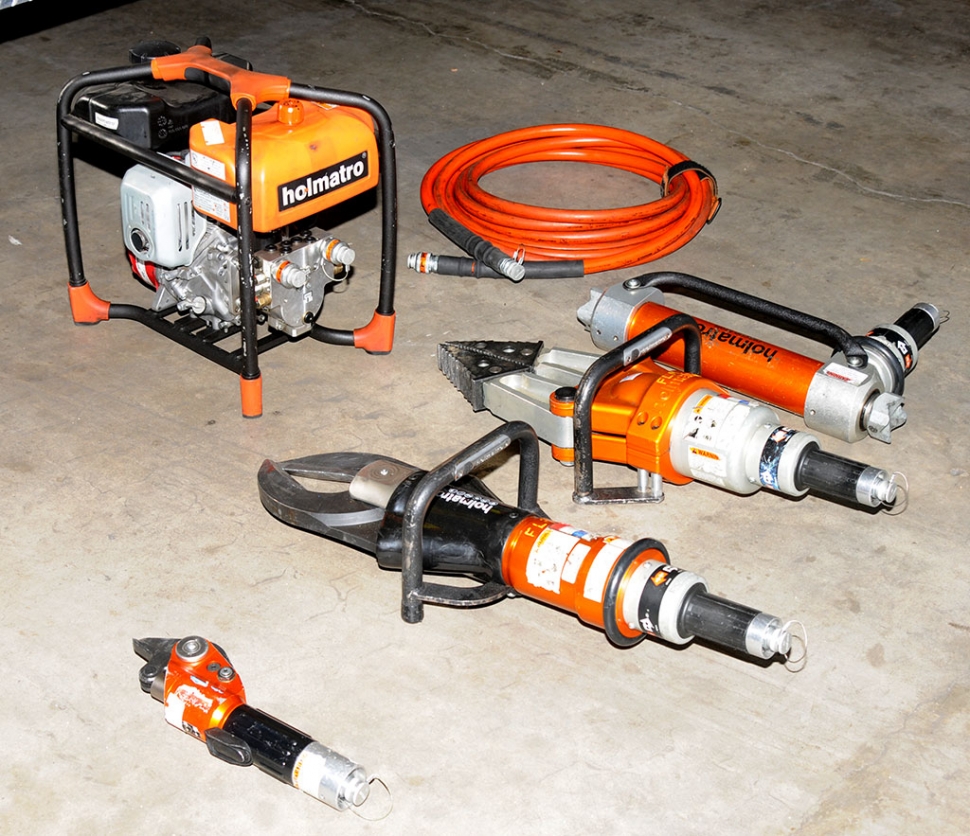 The Jaws of Life, which is used to extract victims trapped in their vehicles following a collision.
On Friday, Dec. 6, the Ventura County Transportation Commission (VCTC) approved a resolution to provide 25% matching funds for a Freeway Service Patrol (FSP). FSP, a program to assist disabled vehicles along congested freeway segments, will provide roving tow and service trucks on freeways during peak traffic periods when it goes into effect next year. FSP will emphasize support on high-congestion areas along the U.S. 101, such as between Thousand Oaks, Camarillo, and Oxnard. On S.R.118, FSP will focus on high-traffic areas around Simi Valley and Moorpark.
FSP is a joint program of the California Department of Transportation, the California Highway Patrol and State of California's Service for Freeway Emergencies (SAFE). While an FSP has existed in Los Angeles and other counties for several years, the Commission's action brings the program to Ventura County for the first time.
"FSP provides free assistance to motorists stranded in dangerous situations on busy freeways," said VCTC Executive Director Darren Kettle. "It also helps improve air quality and traffic congestion by quickly re-establishing free-flowing roadway conditions."
The FSP is one of two significant programs approved by the Commission and funded by SAFE in recent months. In October, the Commission awarded grants to five first responders to improve response to traffic incidents. VCTC received grant applications from the Fillmore Fire Department, Oxnard Police Department, Ventura Police Department, Ventura County Fire Protection District, and Ventura County Sheriff and elected to fully fund all five for a total grant amount in excess of $900,000.
• Fillmore Fire Department - $45,000.00
o Battery Operated Jaws Components
o LED Lighting System
o Traffic Control Devices
• Oxnard Police Department – $50,000.00
o Mobile Changeable Message Signs (2)
• Ventura Police Department (Major Incident Response Vehicle) - $437,519.62
o Major Incident Response Vehicle
o Faro Laser Scanner
o Wanco Sign Board
o Globug lighting
o Rubberneck Scene Barriers (3)
o Traffic Control Devices
o Vericom Accelerometer
o Master Tool Kit
• Ventura County Fire Protection District - $55,000.00
o Opticon Signal Preemption Moorpark/Simi
• Ventura County Sheriff – $318,000.00
o Opticon Signal Preemption
o Mobile Changeable Message Signs (6)
o LED Lighting System (2)
o Drones for mapping and photographic recording (6)
"The SAFE grants will help our local police and firefighters save lives," Kettle said. "Each of the awardees has laid out a compelling plan to use grant funds to conduct critical traffic incident response more quickly, efficiently and safely."
The SAFE program was established by The California Legislature in order to encourage the development of a motorist aid system comprised of multiple service elements and infrastructure along the California Freeway and Freeway System.
About the Ventura County Transportation Commission
The Ventura County Transportation Commission is the regional transportation planning agency committed to keeping Ventura County moving. Program information is available at goventura.org.