Fillmore Fire Department & Fire Foundation Annual Toy Giveaway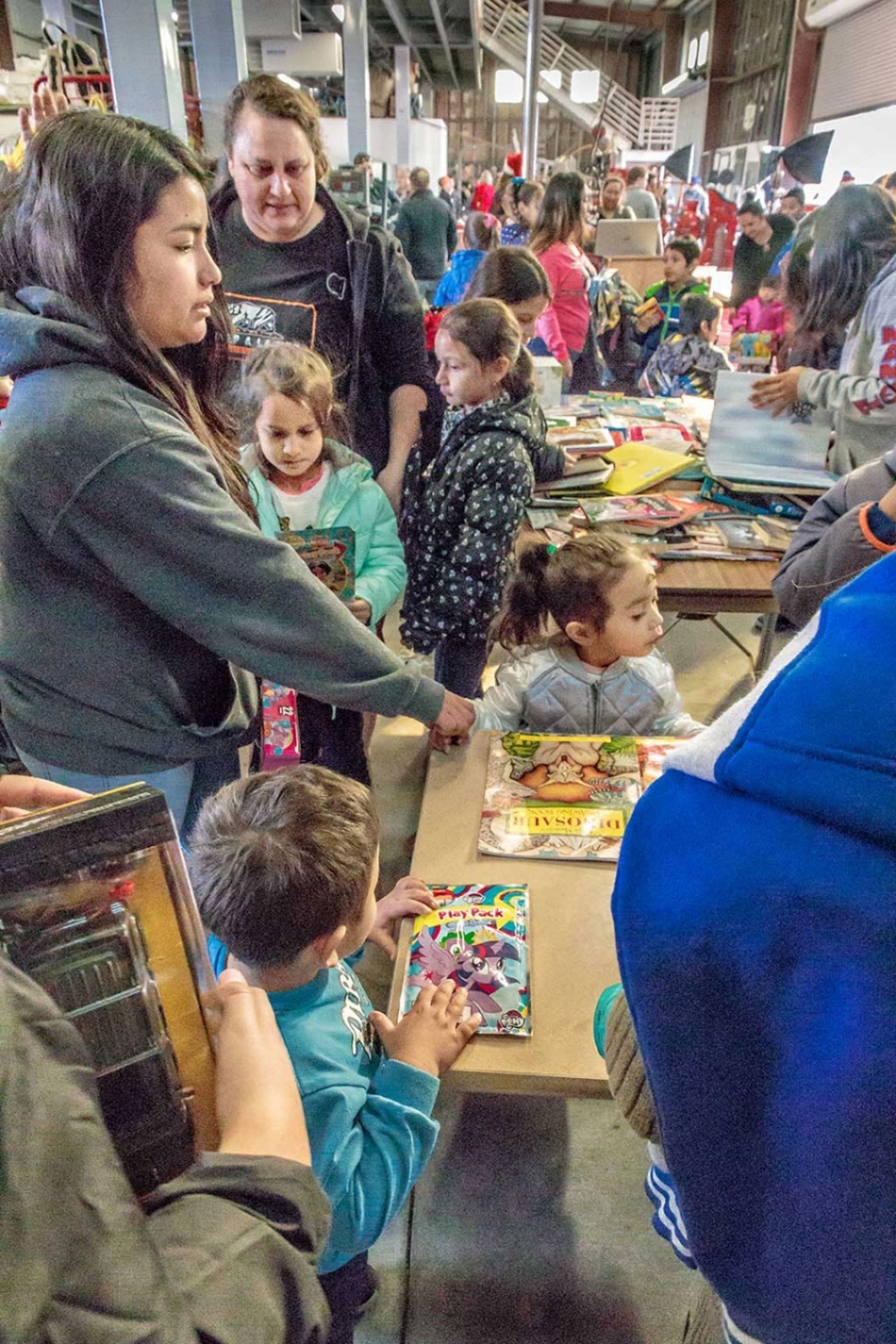 (above) Last year's Toy Drive Giveaway.
By Gazette Staff Writer — Wednesday, December 11th, 2019
This year's annual Fillmore Community Holiday Giveaway will be held Saturday, December 14th from 9 AM – 12 PM at the Fillmore City Fire Station, 711 Landeros Lane. This is the annual event where holiday commodities are given to the children who reside within the Fillmore Unified School District boundaries. Each child will have a picture taken with Santa Claus. They will also receive a new toy and reading book, a new coat and socks, holiday bags of groceries will also be available as well as a limited number of Christmas trees. Cotton candy, popcorn and candy canes will be distributed. The children and their families will be able to visit with First Responders and learn safety tips.
Annual sponsors of the event include our local Fillmore Police and Fire Departments, Santa Clara Valley Legal Aid, The Latshaw Foundation, One Step A La Vez, Soroptimist International of Fillmore, Saint Francis of Assisi Church, Fillmore Future Farmers of America, Sespe 4-H, Rotary International of Fillmore, Fillmore Lions Club, Ventura County Deputy Sheriff's Association, the Sheriff's Mounted Posse, Fillmore Citizen's Patrol, Fillmore Search and Rescue, The Fillmore Fire Foundation and numerous other generous personal and business donors.
If you would like to help donate to the Fillmore Community Holiday Giveaway, you may give new toys, coats, books, socks or canned food; drop boxes are located at the Fillmore Police Station and at the Fillmore City Fire Station. Cash donations are gladly accepted, checks may be made out to "The Fillmore Fire Foundation" with a notation of "Holiday Giveaway". Donations may be mailed to Fillmore Fire Foundation" PO Box 331, Fillmore , CA 93016 or for drop off, please contact Scott Beylik (805) 732-1101 or Keith Gurrola (805) 558-0932.