Fillmore dentist realizes humanitarian adventure
By Joyce Schifanelli — Wednesday, June 4th, 2008
Part Two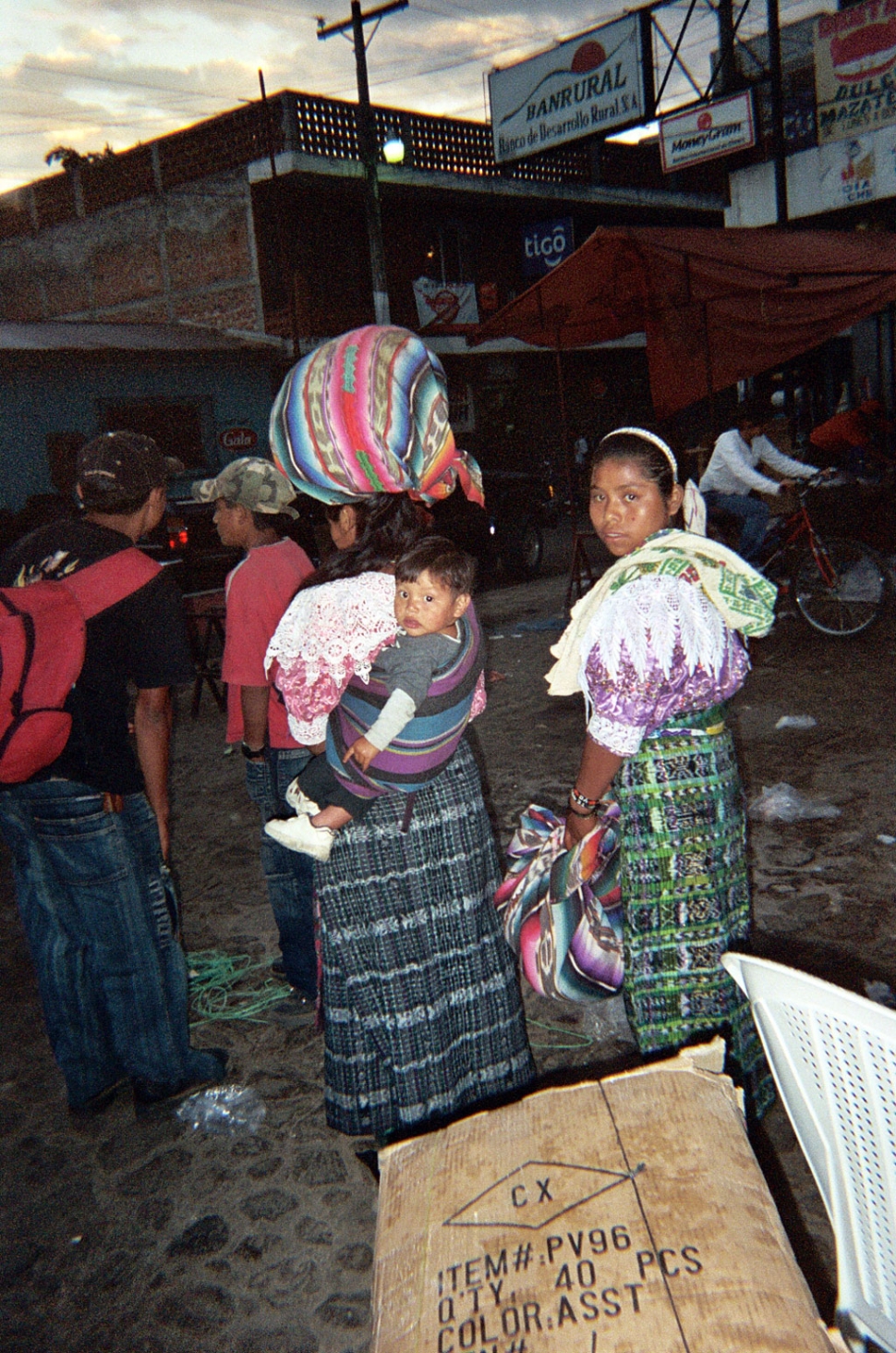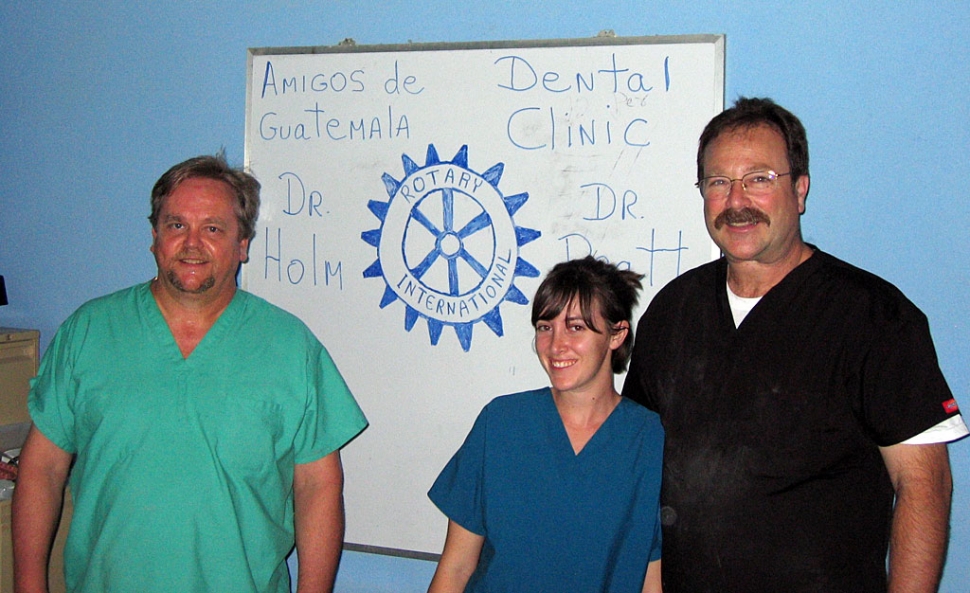 Dr. Mark Pratt, a local dentist and his daughter Kristyn, a Cal State Northridge student of speech pathology, recently returned from a humanitarian adventure. They traveled to the tiny, northern mountain village of Zacualpa, Guatemala, administering urgently needed dental care for its inhabitants and those of the remote Mayan village of Turbala. Father and daughter participated in a two-week hands-on-project coordinated by Amigos de Guatemala, a partnership created by Rotary Clubs International to provide quality international service projects in the Quiche district of the impoverished country.
Dr. Pratt and his daughter report treating as many as fifteen patients a day per dentist, performing simple and surgical extractions, fillings, root canals and cleanings. Every child required major dental work and most visitors to the clinic, child or adult, were in varying degrees of pain. None had ever been seen by a professional dentist. Untrained practices and home remedies, administered without antibiotics or anesthesia are a normal course of treatment. Donated dental services exceeded over $40,000 in value.
The climate is warm and damp. Southwestern lowlands border the Pacific Ocean, while Belize and the Caribbean Sea create the country's northeastern boundary. Most of the topography is hilly or mountainous, interspersed with high valleys, grassy plains and forests. Timber, chrome, silver, gold, copper, iron and lead are natural resources. Nevertheless, agriculture is the primary industry with the raising, processing and exporting of crops including, sugarcane, coffee, bananas, cocoa, beans and rice, cotton, essential oils (citronella and lemon grass), and lumber. Hand crafted pottery is locally made and sold to tourists in village marketplaces.
Guatemala appears to be a tropical paradise. However, the people who call this enchanting landscape home have often suffered violence, isolation, sickness, natural disasters and crushing poverty throughout their history. The first human settlers arrived in the area from the north, more than 10,000,000 years ago. Those original tribes cultivated maize around 3500 BC. Centuries later, another populace, the Mayans, one of the most advanced and studied ancient civilizations, succumbed to a horrific drought around 900AD. European explorers arrived in the early 15th century bringing epidemics that nearly devastated the native Quiche populations. Two hundred years later, Spanish Conquistadors overran Guatemala. Though not as abundant in gold and silver as Mexico and Peru, during these centuries, plunderers stripped the territory's natural wealth of sugarcane, blue dyes, cocoa and magnificent precious woods, shipping them to Spain to enrich kings and queens, palaces, churches, the aristocracy and themselves.
In 1821, Guatemala won its independence from Spain and was incorporated into the Mexican empire, eventually separating to become an independent country of revolts and revolutions. During the 1870's coffee became an important crop. The United States wielded considerable influence on the struggling country during the Cold War years with the USSR (1950-1990), supporting the Guatemalan Army with training, weaponry and funds. The CIA played a significant roll in overthrowing a freely elected president in a 1954 coup d'etat. In 1961, the Guatemalan government provided airfields to the United States during the Bay of Pigs invasion, and authorized military training for 5,000 anti-Castro Cubans.
Guatemala's modern history has been fraught with guerilla groups, rightwing paramilitary organizations, death squads, torture, revolts, civil wars, overthrown governments, disappearances, scorched earth policies and government sponsored genocide against indigenous populations in addition to loss of life from severe earthquakes, massive flooding and mudslides from hurricanes and four active volcanoes. As recently as 1982, 45,000 Guatemalans fled to Mexico to live in camps. The year 1996 brought peace accords ending decades of civil war. Successful democratic presidential elections followed. Free trade agreements have been implemented with other Central American countries and Mexico. Nevertheless, the country ranks amongst the highest in the world in murder rates and lowest in convictions.
Despite moving into modern times, Guatemala City (the capitol), population 2,000,000, is nearly the only place where professional medical and dental attention is readily available. An additional 5,000,000 people live within the urban area. Distance and poverty prevent the balance of the population from receiving services. The average farm-worker earns $1 per day, leaving more than 56% living below poverty levels, primarily in the highlands and mountainous regions. The government sponsors public elementary and secondary schools; however, students' parents are responsible for uniforms, books and supplies. If their parents can spare the expense, poverty-stricken rural children often walk hours to reach local schools. In addition to public schools, private, paying schools are available to middle and upper class children primarily in urban areas. Sixty-nine percent of the population over fifteen years of age is illiterate, the lowest rate in Central America.
Both Dr. Pratt and his daughter are no strangers to volunteering. Kristyn's first mission trip was to Rotan, Honduras with a group from the Seventh Day Adventist Church. Dr. Pratt's first mission trip, teaching one year of chemistry in a school in Borneo while still attending college, inspired him to become a dentist. A military dentist, needing an assistant in his absence, taught the future dentist the art of extracting teeth. Dr. Pratt went on to graduate from Loma Linda University, School of Dentistry in 1985. He practices family and cosmetic dentistry in Fillmore.
In spite of cultural and language barriers, the inhabitants of Zacualpa, mainly Indian, and the Mayans of Turbala tried their best to accommodate the volunteers. Most volunteers roomed in the church convent in Zacualpa and the church-school children performed their native dance in a welcoming presentation. Several villagers volunteered their help and time, and some acted as translators. Although offered, none took money! The days flew by in a flurry of rewarding work, especially when the team saw the grateful smiles upon the faces of people with so little.
Recognizing the tremendous needs of these forgotten people, Dr. Pratt plans to return next year with Amigos de Guatemala and minister to the poorest of the remote Mayan communities. He says that although the trip is difficult, the work hours long, the living and working conditions very poor, along with the strong possibility of getting sick from the food, Guatemala and its people have left an imprint that tugs upon his heart every day. Kristyn feels the same, and hopes she can accompany him again.
If you would like more information, go to www.amigosdeguatemala.org/Hands-on
or www.mayanfamilies.com