Fillmore City Council Activity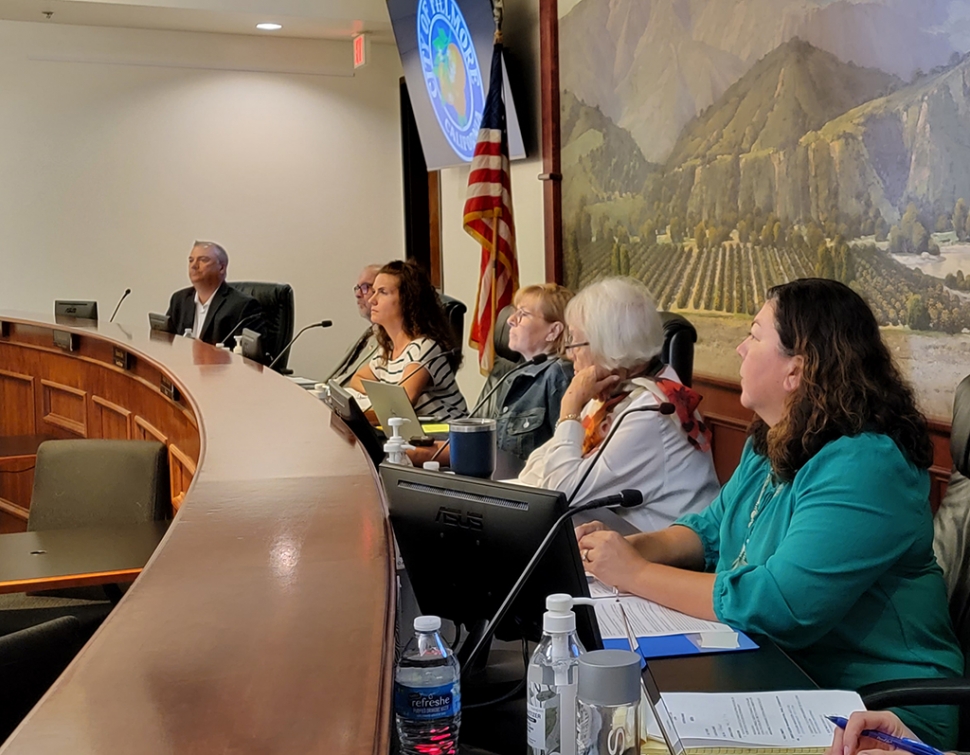 At last night's city council meeting the Council discussed water and sewer past due payment plan options and changing of job description for Accounting Supervisor.
By Gazette Staff Writers — Wednesday, August 24th, 2022
Presentation
5.A
WATER AND SEWER PAST DUE PAYMENT PLAN OPTIONS UPDATES AND LOW-INCOME HOUSEHOLD WATER ASSISTANCE PROGRAM (LIHWAP) PRESENTATION BY: ERIKA HERRERA-TERRIQUEZ, ASSISTANT CITY MANAGER, CITY OF FILLMORE SUSANA LOPEZ-GARCIA, MPPA, DIRECTOR AT VENTURA COMMUNITY ACTION (CAVC) MARIA RAMIREZ, HEAP MANAGER, AT VENTURA COMMUNITY ACTION (CAVC)
5.A Adopted unanimously.
7.B
REQUEST That the City Council adopt Resolution 22-3897, approving a change in job description for the position of Accounting Supervisor. RECOMMENDATION Adopt Resolution 22-3897, amending the Accounting Supervisor job description.
7.B CONSIDERATION OF JOB DESCRIPTION AMENDMENT FOR THE ACCOUNTING SUPERVISOR CLASSIFICATION STAFF REPORT AMENDING AS JOB DESCRIPTION. Resolution 22-3897 adopted unanimously.