Fillmore Artist to Instruct Free, Weekly Teen Art Group at Santa Paula Art Museum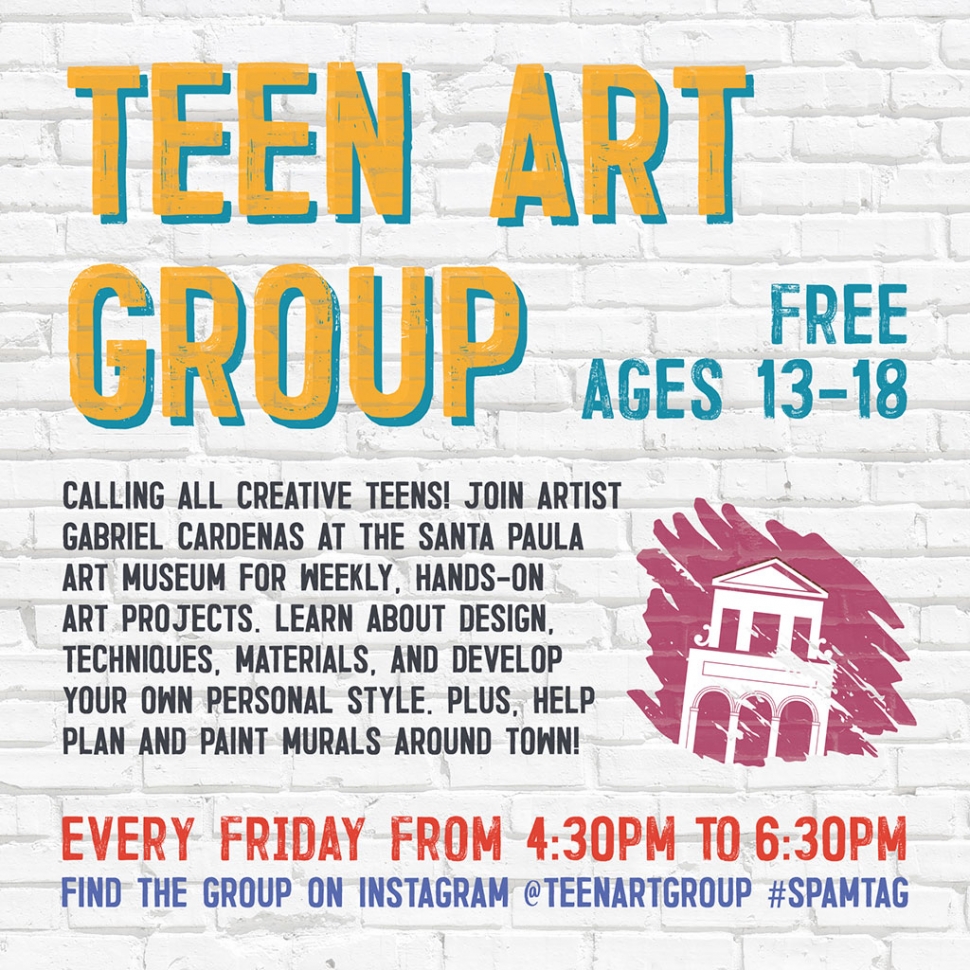 By Gazette Staff Writer — Wednesday, August 28th, 2019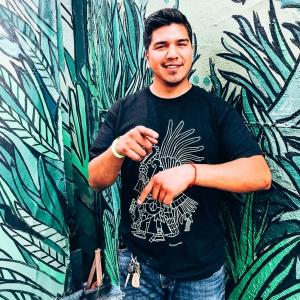 Starting September 6th at the Santa Paula Art Museum, Gabriel Cardenas of Fillmore will be instructing free weekly individual art projects, murals and more for teens ages 13 – 18 to learn design as well as develop their own artistic style. Photo courtesy Gabriel Cardenas.
Calling all creative teens! On Friday, September 6, 2019, the Santa Paula Art Museum will launch its new "Teen Art Group," a free, weekly, hands-on art-making experience for local teens ages 13-18. Teens can join artist in residence Gabriel Cardenas for weekly, individual art projects, learn about design, techniques and materials, and explore their own personal style. The group will also help plan and paint public murals around Santa Paula! All teens and all skill levels are welcome. Participation is free. Teen Art Group will meet at the Santa Paula Art Museum every Friday evening from 4:30pm to 6:30pm starting September 6, 2019. Teens can find and follow the group on Instagram @teenartgroup.
Teen Art Group will be led by painter, musician and "artivist" Gabriel Cardenas. Cardenas is currently a graduate student at Cal State University, Northridge (CSUN) where he is pursuing research in Chicano Art politics and Muralism. Previously, Gabriel exhibited his art in and around Santa Barbara where he received his bachelor's degree from UCSB. As a teacher and mentor to youth in the community, Gabriel has led various mural installation projects in places such as Ortega Park, La Cumbre Jr. High, Franklin Neighborhood Center, Isla Vista, and Carpinteria. As a Ventura County local, he has painted murals in Santa Paula, Saticoy, Oxnard and participated in art shows and pop-ups in Ventura as well. Gabriel's hope is to teach, mentor and foster a generation of critical thinkers through the practice of art.
The Santa Paula Art Museum occupies two historic buildings located at 117 N 10th Street and 123 N 10th Street in downtown Santa Paula. The Museum features rotating exhibitions of vintage and contemporary art, creative classes for children and adults, family-friendly events, live musical performances, a gift shop, and more. Regular museum hours are Wednesday through Saturday from 10:00am to 4:00pm, and Sunday from 12:00pm to 4:00pm. Regular admission is $4.00 for adults, $3.00 for seniors, and free for students and museum members. Contact the Museum by calling (805) 525-5554, or by e-mailing info@santapaulaartmuseum.org.