Fillmore Active Adult Center Receives $500 Donation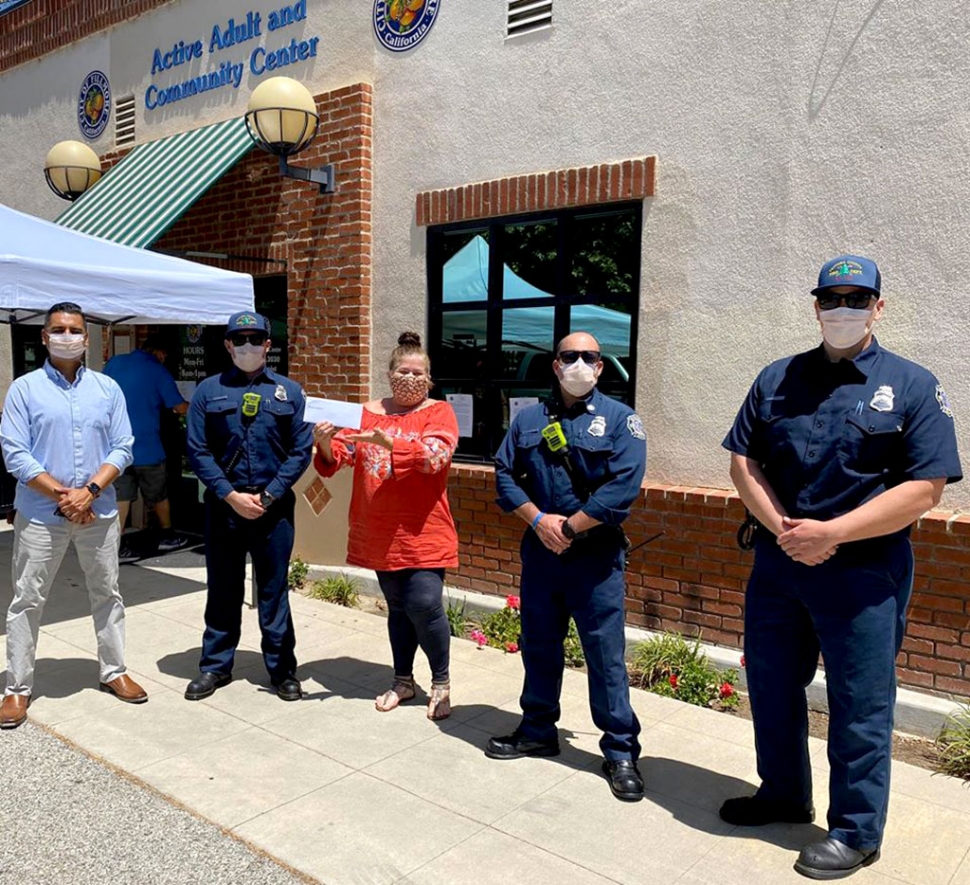 Pictured above is City Council Member Manuel Minjares, left, with an Fillmore Active Adult Center representative receiving a $500 check from Kaiser Permanente Ventura. Presenting the check was Ventura County Fire Station No. 27. Courtesy Fillmore City Council Member Manuel Minjares' Facebook page.
By Gazette Staff Writer — Wednesday, May 6th, 2020
Courtesy Fillmore City Council Member Manuel Minjares
Feeding the Frontlines was at it again in Fillmore on Friday, May 1st. Rick Castaniero and Adam Vega came through with more produce for our farmworkers families that weren't able to get food on Monday, April 27th and for our farmworkers at the Fillmore farmworker labor camp.
The City of Fillmore Active Adult Center was also presented with a donation for $500 by Kaiser Permanente Thrive Kaiser Permanente Ventura 2601 East Main Street Medical Offices. Ventura County Fire Department station 27 was kind enough to present the check to us.
It takes a lot of time and effort to make this happen and I appreciate everything they are doing for us. A big thank you is also owed to Norma Perez-Sandford and her volunteers for distributing the food. Also, a big thank you to City of Fillmore staff members Marie Garfio, Victor Casas (Amalia N Victor Casas), and Billy Gabriel.