Fillmore's Annual Community 2021 Holiday Giveaway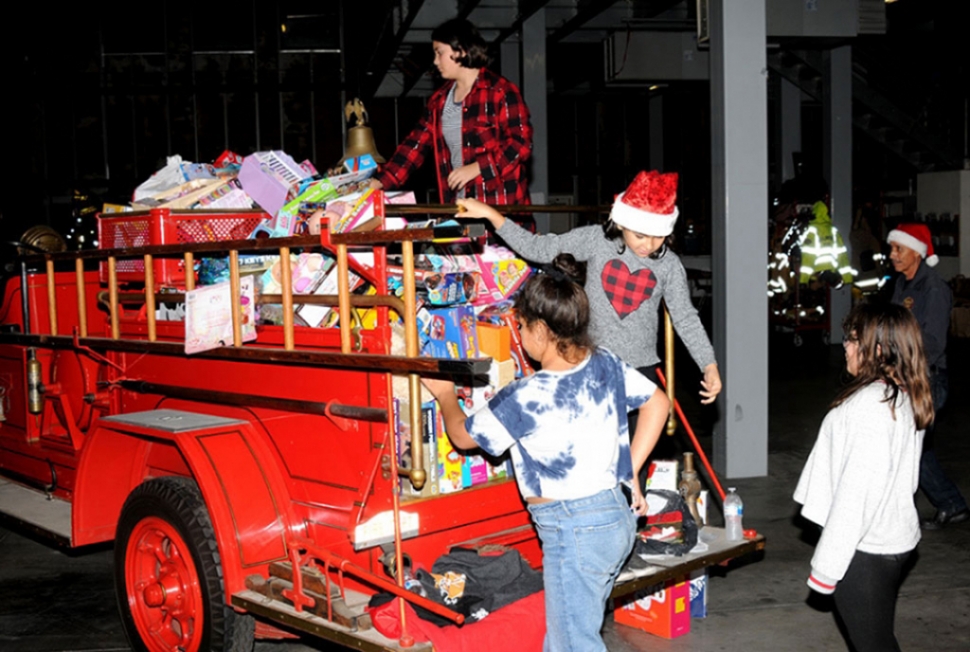 By Gazette Staff Writers — Wednesday, November 17th, 2021
This year's annual Fillmore Community Holiday Giveaway will be held Saturday, December 11th from 9 AM – 12 PM at Two Rivers Park, the corner of River St and "D" St. This is the annual event where holiday commodities are given to the children who reside within the Fillmore Unified School District boundaries. Due to COVID-19 restrictions, the location and format of the Giveaway has changed. This event will be a drive-thru, contactless format. Anyone wishing to receive holiday commodities must preregister prior to December 6th. The age and gender of each child will need to be included so that age appropriate toys, reading books and socks may be pre-package for pick up. Because of COVID-19 restrictions, personal sizing of coats will not be available, instead, nice warm individual blankets will be distributed to each child. As is customary, a holiday bag of groceries will also be available. To ensure that Santa is well for Christmas delivery of toys, he will only be available to wave at the children from a distance this year. Everyone must remain in their vehicle. To preregister for the Holiday Giveaway go to the City of Fillmore website at www.fillmoreca.com/Home/Components/News , you must provide proof of residency within the School District.
Annual sponsors of the event include our local Fillmore Police and Fire Departments, Santa Clara Valley Legal Aid, One Step A La Vez, Soroptimist International of Fillmore, Rotary International of Fillmore, Fillmore Lions Club, Ventura County Deputy Sheriff's Association, Fillmore Citizen's Patrol, Fillmore Women's Service Club, Fillmore Friends of the Library, Super A, The Fillmore Fire Foundation and numerous other generous personal and business donors. Our sponsor list will be updated week to week.
If you would like to help donate to the Fillmore Community Holiday Giveaway, you may give new toys, socks, reading books or canned food; drop boxes are located at the Fillmore Police Station and at the Fillmore City Fire Station. Monetary donations are preferred this year to reduce person to person contact, checks may be made out to "The Fillmore Fire Foundation" with a notation of "Holiday Giveaway". Donations may be mailed to Fillmore Fire Foundation, PO Box 331, Fillmore , CA 93016 or for drop off, please contact Scott Beylik (805) 732-1101 or Keith Gurrola (805) 558-0932.