FHS Class of '77 Celebrates 45-Year Class Reunion at 109th Alumni Dinner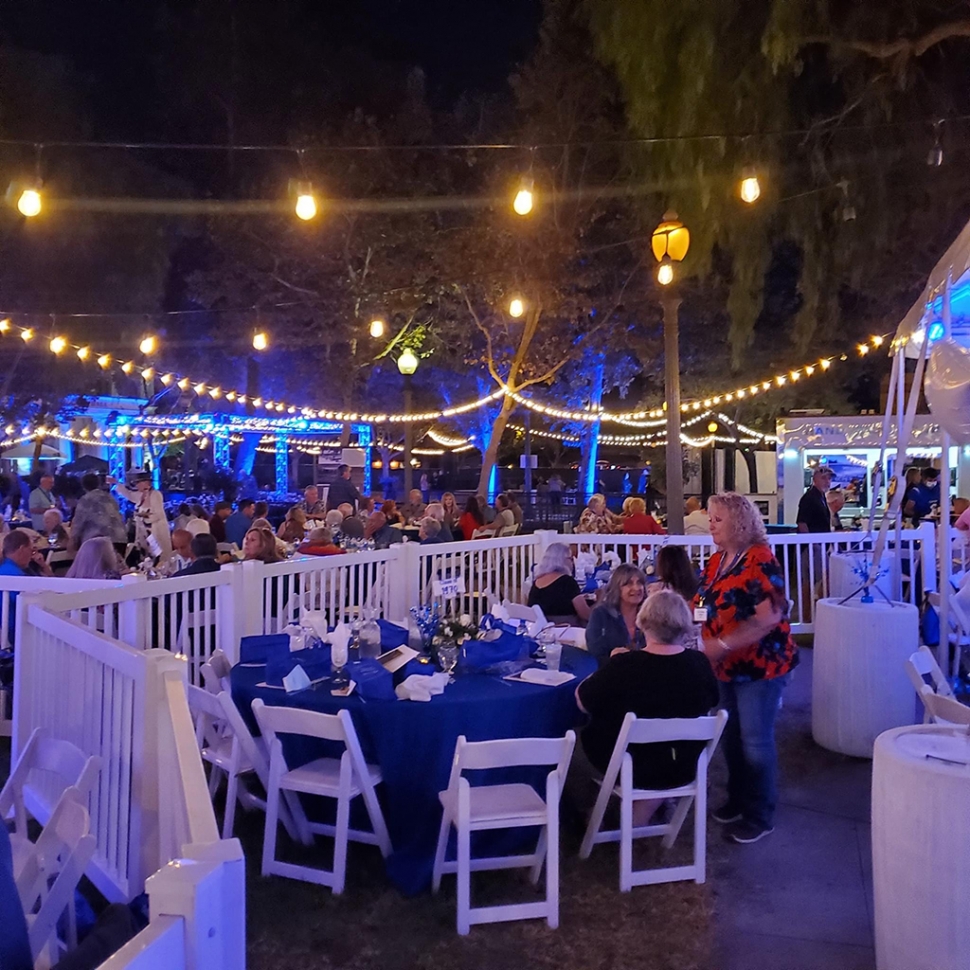 On Saturday, June 11th, Fillmore High Alumni will host the 109th Alumni Dinner at Fillmore City Hall. See details below. Pictured above is a previous Alumni Dinner.
By Mark Ortega — Wednesday, May 4th, 2022
Calling all FHS Alumni from the Great Class of 1977! The Alumni Association will be hosting your 45th Class reunion at the 109th Alumni Dinner on Saturday, June 11th, 2022. The event takes place in downtown Fillmore at the City Park/Front of City Hall. Your special class reunion/dinner package includes a special designated area just for the Class of 1977. In your section of the event, your class will have their own special private cabana area enclosed by white picked fencing, complete with couch, and chairs, and coffee table for seating and socializing with your classmates. Your royal blue linen draped round tables will surround your private cabana area. Each table will have silverware with white linen napkins and glassware for water or wine. Your reunion committee will be allowed to come in the day of your reunion and decorate your area any way they wish. Your special Class of 1977 designated area will be "THE PARTY AT THE PARTY!" Many in your class have already paid but it's not too late. You can make reservations now by going to www.fillmorehighalumni.com/events. See you all on June 11th!