FHS Boys Cross Country Team & Girls Vanessa Avila Qualify for CIF Finals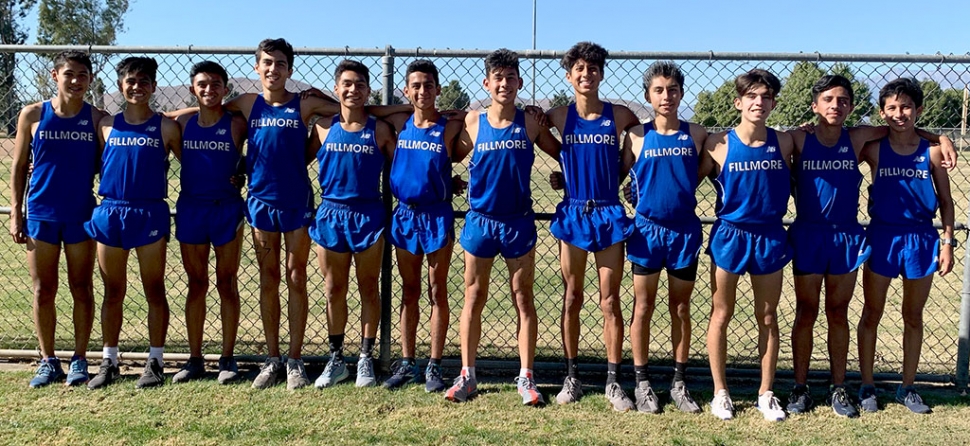 The Flashes Boys and Girls Cross Country teams traveled to Riverside this past weekend to compete in the CIF Division 4 Southern Section Cross Country Prelims. The Boys team finished second in their heat, which qualifies them to advance to the CIF Finals on Saturday, November 23rd in Riverside. Pictured above is the Flashes Boys Cross Country team after their heat: (L-R) Matt Munoz, James Flores, Rey Laureano, Fabian Del Villar, Juan Carlos Laureano, Jesse Martinez, Alex Manzo, Davis Flores, Erick Gutierrez, Dave Bustos, Jesse De La Cruz, and Michael Camilo Torres. Go Flashes! Photos courtesy Coach Kim Tafoya.
By Epi Torres — Wednesday, November 20th, 2019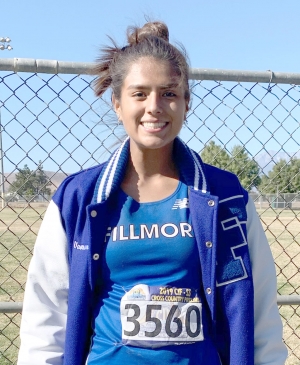 FHS Girls Cross Country competed this past weekend, finishing 15th out 22 teams which competed. However, senior Vanessa Avila finished in 15th place this past weekend with a time of 19:59.9, which was enough to qualify her for the Finals as an individual.
Written By Epi Torres
On Saturday, bright and early, the Boys and Girls Varsity Cross Country teams traveled to Riverside to compete in the CIF Division 4 Southern Section Cross Country Prelims. The meet was held at the old abandoned golf course, a relatively flat, hot, windy, dusty course, with a few added rises to test ones strength and endurance.
The first race of the day featured 22 teams and eight individual qualifiers. The Fillmore girls found themselves in a tough battle finishing in 15th place among some very good competition. Vanessa Avila was the top finisher for the Flashes running to a 15th place finish in a personal best time of 19:59.9 for her on this course. This was well enough for Vanessa to advance to CIF Final as an individual. Vanessa was followed by Angelica Herrera 87th in 22:53.7, Alianna Tapia 94th in 23:10.8, Jasmine Vega 97th in 23:16.3, Lorena Perez 104th in 23:30.8, Giselle Perez 143rd in 26:43.7, and Natalie Cobian 144th in 26:53.8.
The boys' team followed in a very competitive race that included the number one ranked team in CIF Div. 4 SS, Foothill Technology. Nineteen teams and five individuals toed the start line in this race. Fabian Del Villar led all Fillmore competitors finishing in 11th place in a time of 16:33.1. He was followed by Erick Gutierrez 15th in 16:45.4, Davis Flores 19th in 16:51.6, Alex Manzo 22nd in 16:58.9, Rey Laureano 32nd in 17:16.5, Juan Carlos Laureano 34th in 17:16.6, and Jesse Martinez 46th in 17:35.2. In the team competition, the boys finished 2nd in their heat, thereby qualifying for CIF Finals next Saturday.
Next Saturday, the boys' team currently ranked 3rd in CIF Southern Section Division 4, and ranked 6th in the California State rankings will return to the same venue in Riverside with the goal of finishing among the top seven teams and qualifying for the CIF State Finals at Woodward Park in Fresno on November 30th. Along with them, the lone Senior member of the girl's team, Vanessa Avila will also try to qualify for the State Meet as an individual.