FHS Boys Cross Country Team Advances to CIF Finals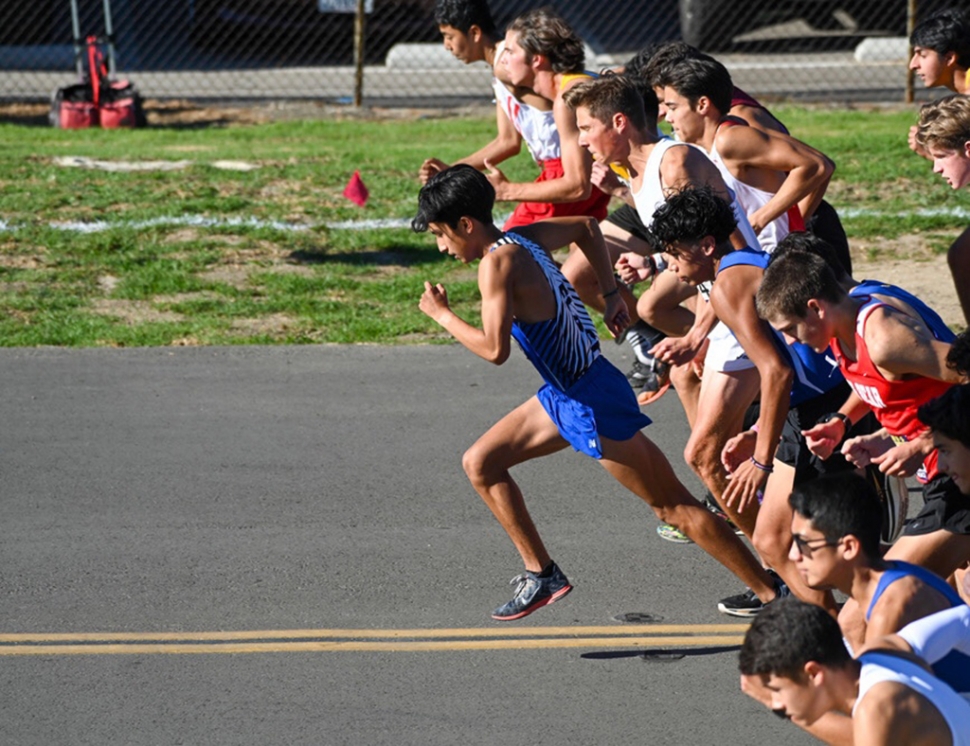 Dashing out in front of starting line Fillmore's Camilo Torres who placed 2nd in the Mt. SAC Course this past Friday; the Flashes boys' team had 8 individual qualifiers in their race advancing the team into the CIF SS Division 4 Finals. Photos Courtesy Coach Kim Tafoya.
By Gazette Staff Writers — Wednesday, November 17th, 2021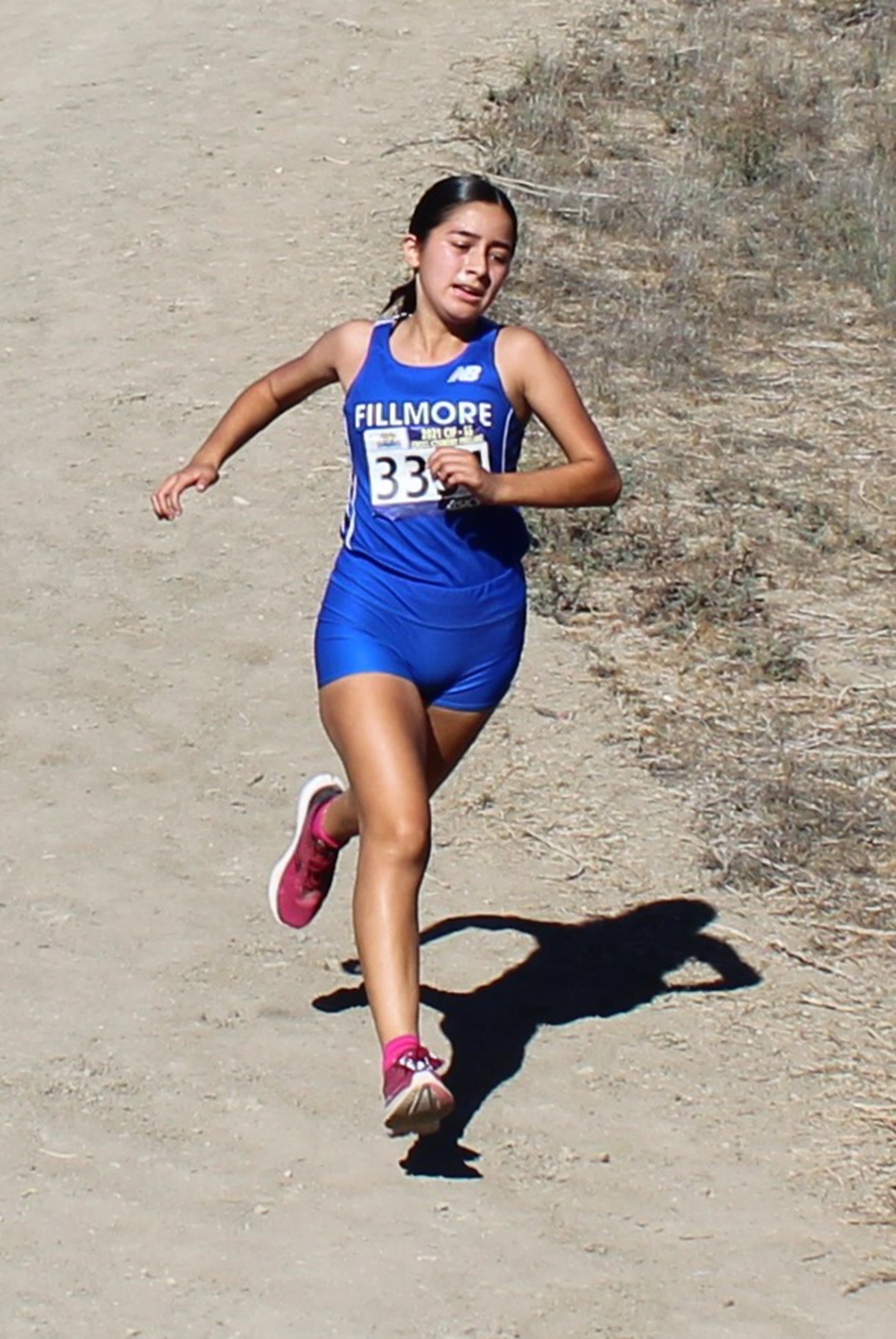 Fillmore's Andrea Laureano on her way down Reservoir Hill at the 2021 CIF Prelims Andrea finished 57th with a time of 23:47.4.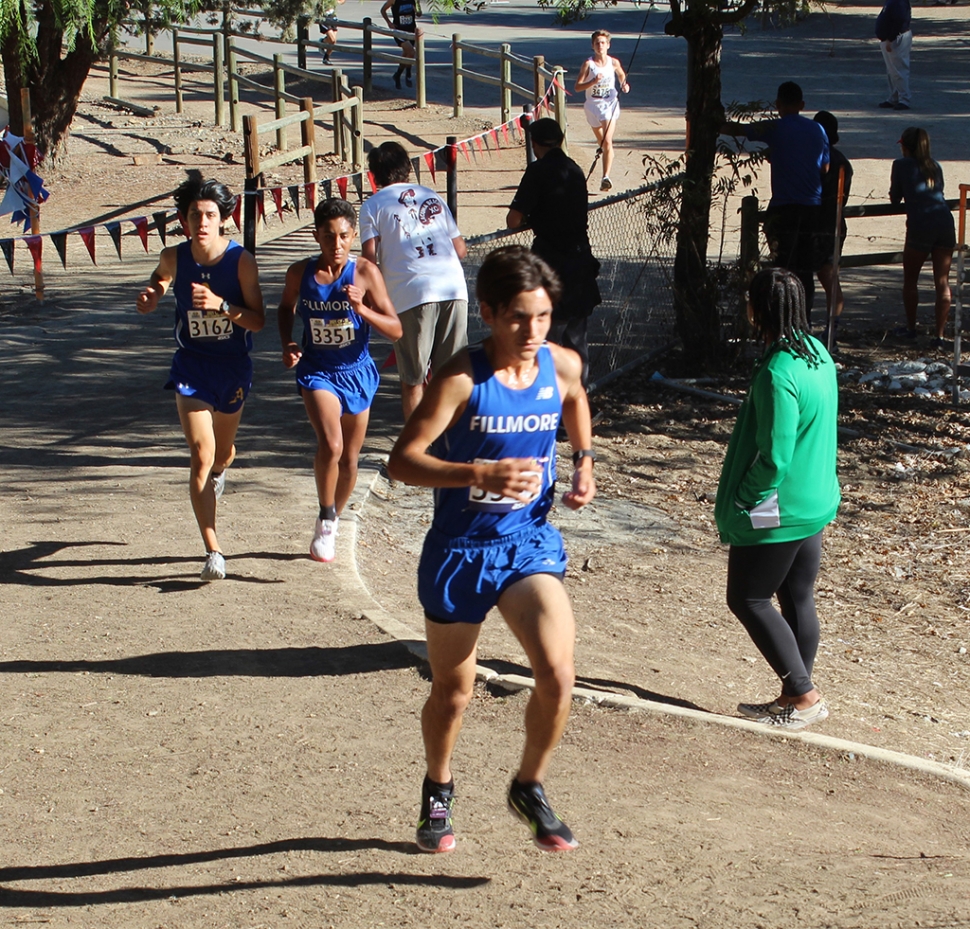 Kobe Lizarraga and teammate Nick Hurtado at Poop Out Hill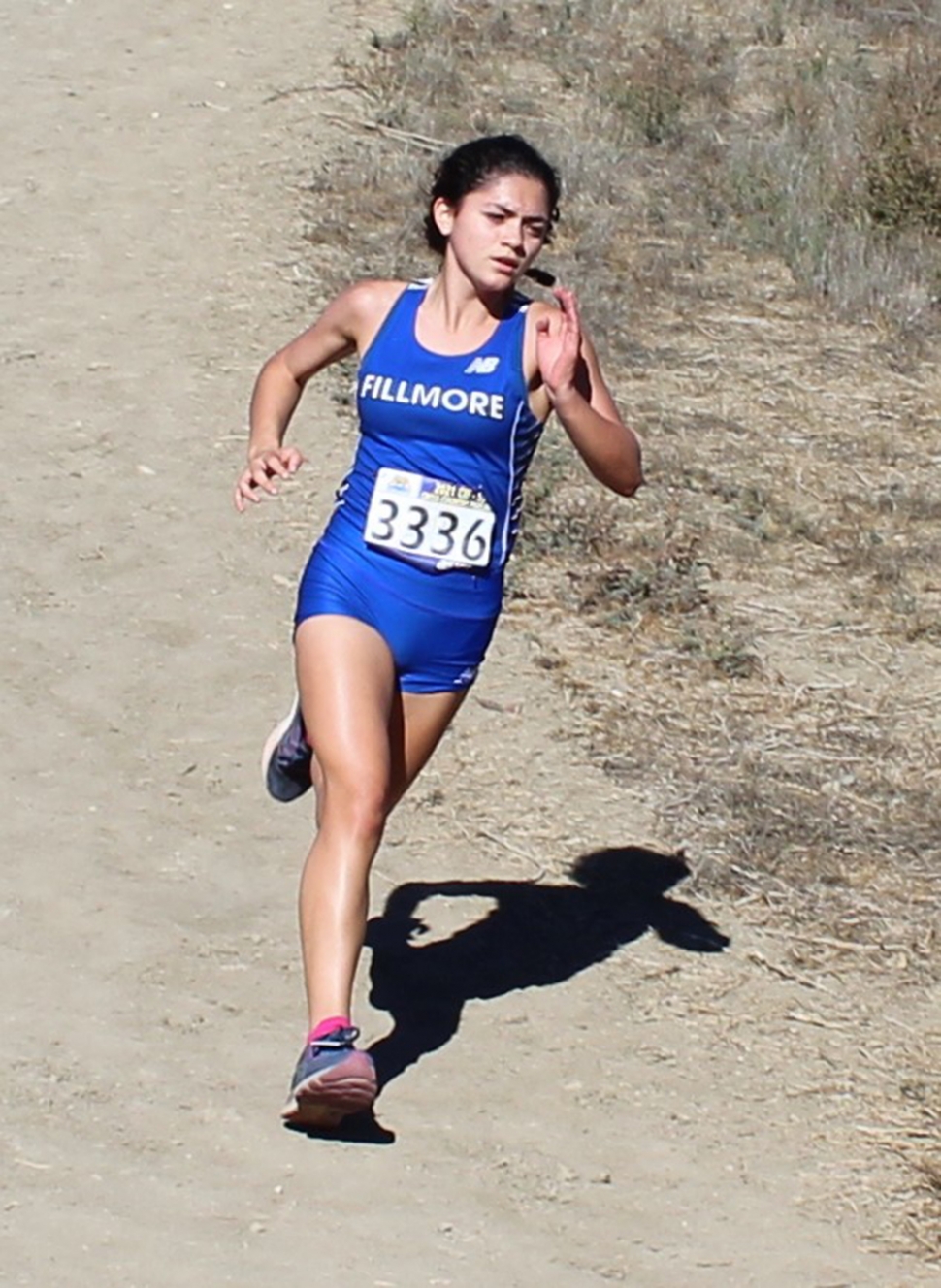 Athena Lopez on her way down Reservior Hill.
On Friday, November 12th, the Fillmore boys and girls Varsity cross country teams traveled to Walnut, California to compete on the legendary Mt. SAC Course. Thirty eight teams in three heats of the boys and forty two teams in the girl race, also divided into three heats competed to finish among the top 16 teams to advance into next week's CIF Southern Section Division 4 Finals.
In first race of the day for the Flashes, the boys toed the start line along with 12 other teams. This race featured 3 ranked teams, and 8 individual qualifiers. Leading the Flashes was team Captain Camilo Michael Torres. Camilo ran at the front, as he has throughout the season and finished in second posting a time of 15:53.8. Camilo was followed by Joshua Estrada 25th in 17:49.1, Nicholas Hurtado 30th in 18:00.9, Kobe Lizarraga 33rd in 18:06.6, Diego Ramirez 41st in 18.30.2, Eduardo Vigil 50th in 19:00.1, and Angel Laureano 65th in 19:49.1. Earning a berth in the Finals, teams had to finish among the top 5 teams in their heat, or be the fastest 6th team. Fillmore captured 6th place in their heat. Then came the long wait for the final heat to finish in order to compare times for the fastest sixth place. Fillmore boy squeezed out a victory over the other 2 sixth place teams by a margin of 2 seconds.
The girls followed. This race also featured 3 ranked teams and 7 individual qualifiers. The Flashes were led by Niza Laureano 26th in 21:40.0, followed by Nataly Vigil 35th in 22:17.1, Athena Sanchez 41st in 22:49.4, Diana Santa Rosa 46th in 23:12.3, Andrea Laureano 57th in 23:47.4, Monique Hurtado 58th in 23:48.2, and Angelica Herrera 65th in 24:28.0. As a team in this heat, the girls finished in 8th. After a fine year, the girl's season ended on Friday.
Next Saturday, the boy's team returns to Mt. SAC to compete in the SS CIF D4 Cross Country Championships. In order to advance and compete in State Finals they must finish in the top 7. The race start time is 8:05.