Felon Arrested for Possession of Stolen Firearm & Illegal Drugs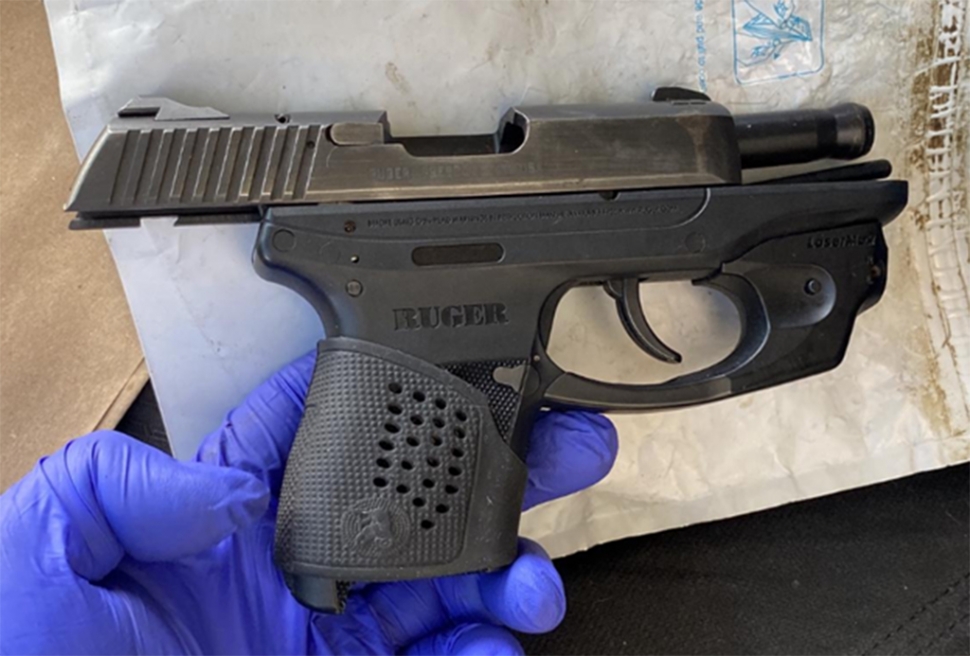 Above is the firearm that was recovered during the investigation. Photos credit Ventura County Sheriff's Department.
By Ventura County Sheriff Department — Wednesday, August 10th, 2022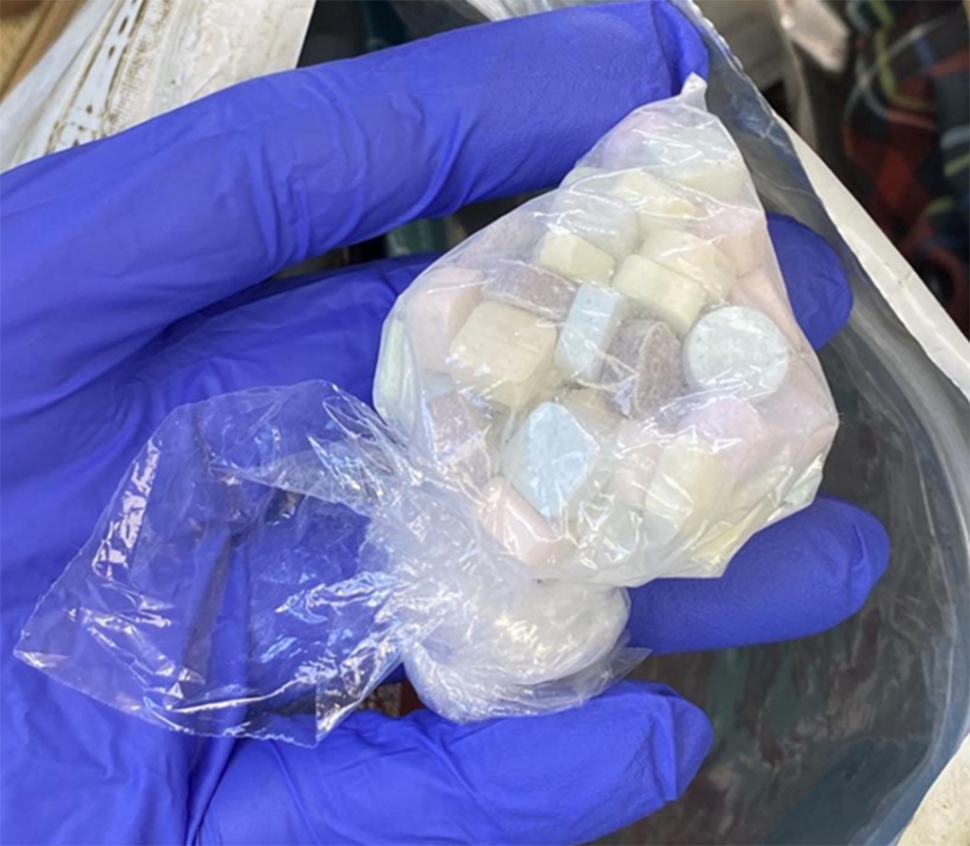 Above is the illegal controlled substance and Ecstasy pills police recovered in their investigation.
A 49-year-old Lancaster man was arrested in Fillmore for possession of a stolen firearm and illegal drugs.
On August 8, 2022, a deputy conducted a traffic enforcement stop on a vehicle in the 900 block of Ventura Street for a vehicle code violation. The driver was identified as Darrell Rutledge.
During the contact, the deputy saw a substance that appeared to be illegal drugs in plain view in the vehicle. Upon further investigation, the deputy confirmed the substance to be an illegal controlled substance and Ecstasy pills. In addition, a search of the vehicle revealed a stolen, loaded firearm that was found concealed inside of a backpack on the rear seat.
Upon further investigation, it was determined that the firearm had been stolen in an unrelated residential burglary two years ago. Rutledge is a convicted felon with a lengthy criminal history that included prison sentences for firearm and narcotic related charges. As a convicted felon, Rutledge is prohibited from possessing firearms.
Rutledge was arrested for possession of illegal drugs, carrying a loaded firearm in a vehicle, felon in possession of a firearm with prior conviction, carrying a loaded firearm in public, prohibited person in possession of ammunition, and unlawful transfer of a firearm. Rutledge is currently being held in custody at the Pre-Trial Detention Facility in Ventura with bail set at $500,000. Rutledge's next court hearing is scheduled for August 10, 2022.
The Fillmore Police Department encourages citizens to immediately report suspicious people and/or vehicles, and to promptly report any crimes they come across by calling 911. The reporting party may remain anonymous.
Nature of Incident: Convicted Felon Arrested for Possession of a Stolen Firearm and Illegal Drugs
Report Number: 22-105486
Location: 900 Block of Ventura Street / City of Fillmore
Date & Time: August 08, 2022 @ 8:41 AM
Unit(s) Responsible: Fillmore Patrol Services and Fillmore Detective Bureau
(S)uspects, (V)ictims, (P)arty, (D)ecedent, City of Residence, Age
(A) Rutledge, Darryle Lamonte, Lancaster, Ca., 49
Prepared by: Detective Sergeant Will Hollowell
Approved by: Captain Garo Kuredjian, Fillmore Chief of Police
Ventura County Crime Stoppers will pay up to $1,000 reward for information, which leads to the arrest and criminal complaint against the person(s) responsible for this crime. The caller may remain anonymous. The call is not recorded. Call Crime Stoppers at 800-222-TIPS (8477).