Fatal Traffic Collision, Santa Clara Ave. and Hwy. 126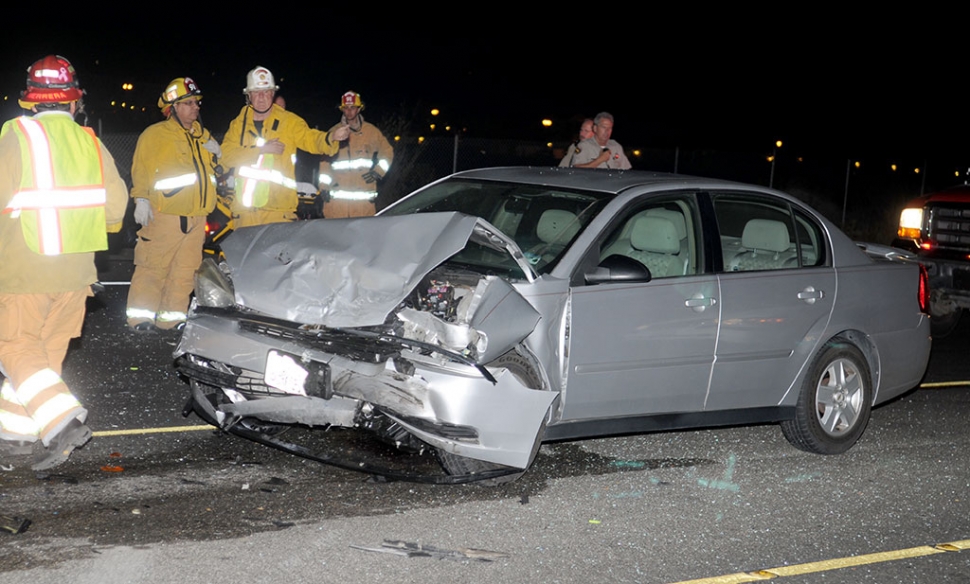 By Ventura County Sheriff Department — Wednesday, October 16th, 2013
Police asking witnesses or anyone with information to contact them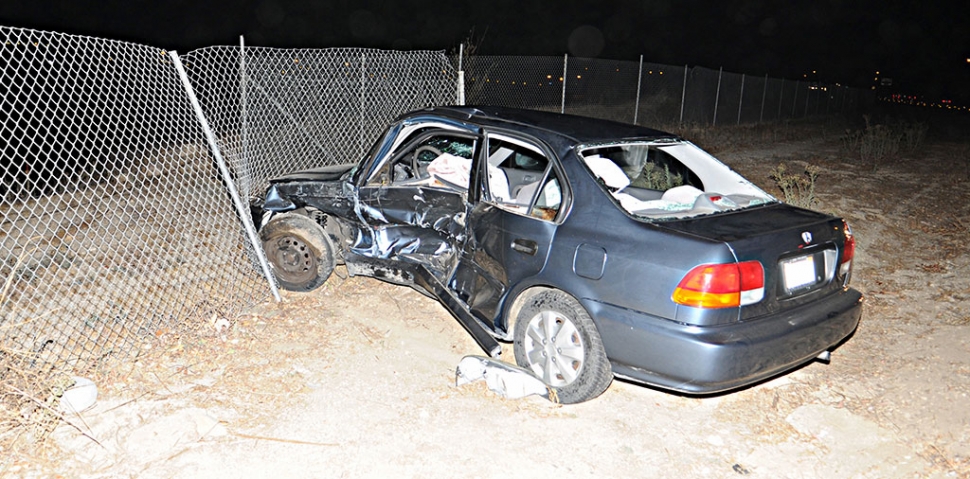 On Saturday evening, October 12, 2013 at approximately 10:05 p.m., a traffic collision occurred at Ventura Street where it intersects Santa Clara Avenue. Involved parties and witnesses said a blue 1998 Honda Civic was traveling south on Santa Clara Avenue and it entered onto Ventura Street directly into the path of a silver 2005 Chevrolet Malibu that was traveling west on Ventura Street.
The Chevrolet Malibu's front end collided broadside with the driver's side door of the Honda Civic causing major damage to both cars. The Malibu came to rest facing the opposite direction on the roadway while the Civic left the road on the south shoulder of Ventura Street coming to rest against a chain link fence.
The solo occupant in the Honda was 18-year Daniel Cordero from Fillmore and he was pronounced dead at the scene by paramedics. The driver of the Malibu, Gracie Wall of Fresno and her male adult passenger both sustained minor neck / back pain injuries. Both occupants of the Malibu declined being taken by ambulance to the hospital.
Ventura Street was closed in both directions for approximately four hours for the investigation of this collision. Ventura Street traffic was detoured onto Santa Clara Avenue between Ventura Street and Mountain View Street.
The preliminary investigation does not suggest that alcohol was a factor in this accident.
The investigation into this collision is ongoing. The Fillmore Police Department encourages anyone that might have witnessed this collision to contact the station at (805) 524-2233.
Nature of Incident: Fatality Traffic Collision
Report Number: RB# 13-22919
Location: Ventura Street at Santa Clara Avenue, Fillmore
Date & Time: October 12, 2013 10:05 p.m.
Unit Responsible: Fillmore Police Department / Patrol Services
(S)uspects, (V)ictims, (W)itnesses (D)ecedent City of Residence Age
Daniel Cordero, Deceased, Fillmore 18
Gracie Wall Fresno 18
Deputy Preparing Media Release: Craig Smith, Sergeant
Media Release Date: October 13, 2013
Follow-Up Contact: Craig Smith, Sergeant (805) 524-2233
Approved by: Captain Luis Obregon
Ventura County Crime Stoppers will pay up to $1,000 reward for information, which leads to the arrest and criminal complaint against the person(s) responsible for this crime. The caller may remain anonymous. The call is not recorded. Call Crime Stoppers at 800-222-TIPS (8477). For full details